Meet Our Guides
Our Corporate Guides® are the people supporting you on the phones or by email every day, answering all of your toughest questions about starting and maintaining a business. They're the people clearing the brush, pointing you in the right direction, and helping ensure a wayward step doesn't send you tumbling into a raging river. But who are they?

We have hundreds of dedicated, hardworking Corporate Guides (including those focused on helping our Spanish speaking clients), but we managed to pry a few away from their computers and phones long enough to say a little about themselves and answer some questions about what it's like being a Corporate Guide for Northwest Registered Agent.
Northwest Corporate Guides®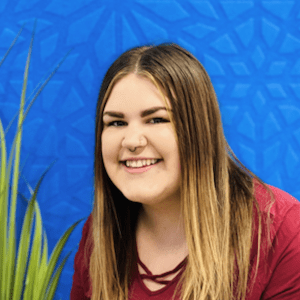 Kaylee Newman
Kaylee is passionate about ensuring that those she speaks with are heard and understood and is adamant about finding solutions for clients. She also loves to have fun but never fails to get work done come crunch time.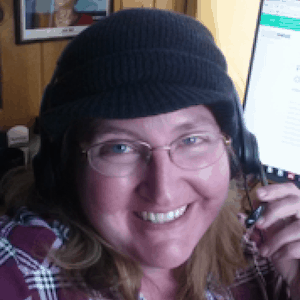 Maya DeLeone
A big fan of man's best friend, Maya owns and is herded by an adopted Border Aussie named Micky. She's recently taken up gardening to be more patient with herself (and Mother Nature), and loves learning new things every day as a Corporate Guide.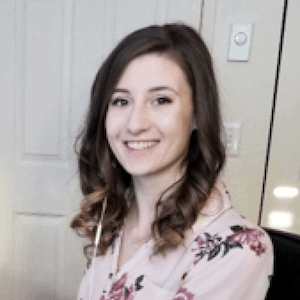 Millie Thorne
Millie is a Pacific Northwester through and through. She loves the outdoors and laughing with family and friends. Millie's a hardworking guide and always welcomes the challenge of learning something new.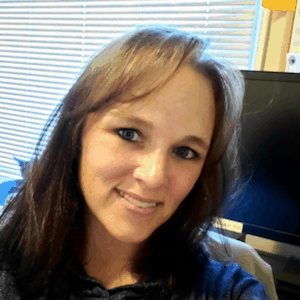 Leia Nash
Leia is a mixture of country and city mouse, growing up in South Dakota before landing in the Pacific Northwest. She's happiest outside, on or near the water (especially kayaking!), and with a dog or two—or ten.
Maisie Gibbons
Maisie's lived in the Northwest her whole life and grew up hiking and skiing. She likes to have fun at home and at work, but also likes to be home by 8pm with a book, a cup of tea and fuzzy socks.
Corporate Guides Question and Answer
How has your background or experience helped you as a Corporate Guide?
Leia
Prior to coming to work at Northwest Registered Agent, I was an insurance agent for an independent agency. Working closely with business owners to make sure their businesses were insured properly gave me an appreciation for how much people care about their companies. I believe having that experience motivates me to find a solution to the problems that Northwest Registered Agent clients bring to us. To our clients, it isn't just their job, it's their livelihood. If I can help them make running their business easier, I'm happy to do it!
Maya
Before I became a Corporate Guide, I taught English as a Second Language in Seattle for seven years. Before that, I worked as a Merchandise Supervisor, and I also made awesome lattes and mochas while working on my Master's degree in Adult Education.
Many clients, or potential clients, call in asking about "next steps." I know I use my experience as a teacher every day, with almost every call, in finding the right words to explain State regulations and requirements in an understandable way.
Millie
Immediately before becoming a Corporate Guide I was a Bighorn Sheep caretaker for veterinary research. But before that, I worked in a number of jobs from a waitress at a family restaurant, to assisting in a farmer environmental conservation project, to an outdoor recreation center rental shop, to a tutor all while in college.
I have worked with so many different people, and for companies big and small, so I can talk with anyone no matter their background or experience. I love that because I have so much experience with diverse businesses, I can really be there for our clients and help them understand the complexities of getting started. We can talk like real people — no scripts, no fake "customer service cliches," just two people working out a plan to get the company registered.
What is a typical day at work like for you?
Millie
A typical day at work with the coronavirus is pretty different than what I considered a typical day just a few months ago. I will say the commute sure is easy! However, what hasn't changed is starting and ending my day taking calls and emails from clients about their businesses. It is always changing and every contact has a completely different set of needs. Our clients ask simple questions like how to pay an invoice, or complicated questions like how are they going to keep their business active after they move across the country. All day our job is to listen to their story, identify their need, and explain how we can help.
Maisie
Roll into the office with a coffee and bagel in hand, then hit the ground running shortly after by jumping on the phone and replying to as many emails as humanly possible in one day, to be sure we can do our best to get back to all of our lovely clients as quickly as possible.
What do you like about being a Corporate Guide?
Maya
I like the research! I like helping our clients find the information they need. It keeps my mind busy and, since most every call is different, I don't feel like there's a lot of repetition…at least, not call after call repetition! I like that I don't have to answer the phones like a robot; I'm free to have a personality with our clients. I also like that I can be very transparent about our fees and what things cost; if there's something our clients can do themselves for free, it feels good that I can let them know that without worrying about getting "in trouble" for not selling them something.
Kaylee
I love the opportunity to make a connection with people. How awesome is it when, in the end, there is a good connection made regardless of whether the issue was solved immediately or with a follow up? There have been times where the issue was more challenging than expected but through troubleshooting, patience and the teamwork of others, there was great rapport established between both parties. These connections, I believe, are essential to maintain the wonderful reputation that we have with both our new and current clients.
Maisie
I love getting to interact with all of our clients, build relationships with them, and be a part of their exciting journey to form a company of their very own.
What's the most challenging part of being a Corporate Guide?
Leia
Learning the in's and out's of each state! They are all so different and some have pretty quirky rules. It keeps me on my toes – that's for sure!
Maya
Getting all the different State rules straight! The learning curve is HUGE! However, the information we need to learn is interesting and, if you like puzzles and brainteasers like I do, learning about how business entities are formed, kept in good standing, and taxed in each State and Puerto Rico is the task for you!
Kaylee
The most challenging part being a Corporate Guide is the fear of not being able to fully answer the client's question(s). I mean, that's why we're here, to answer their questions. I always try to answer client's questions to the best of my ability, however there are just some questions we cannot answer or can only provide a partial answer. I always try to do my own research for the client to see if there is some information I could provide before they contact the Secretary of State, IRS, an attorney, or even a CPA for additional information.
What's the toughest (or most interesting) question you've ever been asked?
Millie
By far the most interesting question I have ever been is asked is if we could sell someone a few pounds of meat — I think they had the wrong number. But the toughest question was about a company in Ecuador and how they would be able to register their business as a foreign entity in Wyoming, without setting foot in the US. We had to figure out what documents we would need from Ecuador to provide Wyoming, and how to get them certified in English. Then what documents we would need from Wyoming to provide to Ecuador, to bring the whole thing full circle. It took some time, but we did it!
Looking to move your business to the US? Our page on How to Register a Business in the USA breaks down exactly the steps you'll need to take in order to be successful.
Maya
"How can I move my business from Delaware to Texas, change it from an LLC to a Corporation, and still keep my same EIN?" …you asked for the question, not the answer! ;-)
Our guide on How to Move Your Business to a New State can help you through the process! 
Kaylee
I was asked this question: Are we required to have registered agents in every state in which we have a USA employee or USA contractor working in? If so, is there a threshold in terms of the amount of hours they work in order for us to need to establish a registered agent there?
To read more on this topic, check out our page on What Exactly Does "Doing Business" In Another State Mean?
Leia
I'm not sure I can pick out a single example of a difficult or interesting question I have been asked. Jumping through hoops when it comes to government, whether local, state, or federal, is always challenging – some states more than others. But I have found that, if willing to look hard enough, the answers are always out there!
What are some common questions clients ask?
Maya
What do I do now? Can you help me? How long will it take to get my documents from the State? When is my Annual Report due? Can I pay my invoice later? Can I pay for that over the phone? Will I get a hard copy of my Articles of Formation in the mail? What is your name? Where are my keys?
Kaylee
Where am I allowed to use my Registered Agent's address? How can I change the name of my company? How do I terminate my company with the state?
Maisie
Is it easy to form a company? What are my next steps?
Anything else you'd like to add?
Millie
I just want to stress again how valuable it is that you can call us and a Corporate Guide will be the one to answer, and they can talk to you like a real person. No automated menus or number in the queue – just an honest person on the other line asking how they can help. That is hard to find these days. A small town company feel, with national-level resources and expertise.
How Our Corporate Guides Support You
1
Our Guides are Business Experts
Our Corporate Guides have years of experience navigating state bureaucracy. They're a mish-mash of paralegals, accountants, advisors, educators, lawyers, entrepreneurs, and experts in the field, all with insider knowledge of the business world. They know the ins and outs of every US jurisdiction. And best of all, they love talking shop. They're happy to clue you in to the fastest, cheapest and easiest ways to accomplish whatever your business needs.
2
Our Guides are Real People
When you call or email us, a real person picks up the phone or types out a response. Business questions have nuance. What should you do if the state rejects a filing? Does your Texas LLC have to pay a franchise tax? How do you get a Certificate of Existence for an Idaho corporation in order to register to do business in Montana?
Even if we could program a chatbot to answer every business question under the sun, we still wouldn't. The obstacles and issues your business encounters are not only unique and variable—they're frustrating. And you deserve a real person to talk to. A person who can answer follow-up questions. A person who doesn't just know LLCs but knows the intricacies of LLC filings in your state or jurisdiction. That's why we don't rely on automated operators. Or scripts. Just real people.
3
Our Guides are Accessible
When was the last time you called or emailed a company and got the answers you needed immediately? When was the last time you got a person at all? So many companies are frustratingly difficult to contact. Phone number buried in the website. Phone tree that doesn't lead to a real person. Voicemail that's never returned. Or if it's returned, it's not helpful and doesn't provide any avenue for follow-up questions.
At Northwest, our phone number is at the top or bottom of every single web page. And when you call or send us a message? No phone trees. No "no reply" emails. No phone calls or chats scheduled for three weeks later. We pick up fast. We reply to emails fast. We WANT you to call us when you have questions. The reason we have so many Corporate Guides is to make starting and running your business easier for you.
4
Our Guides are Here to Help
No one likes calling a company for assistance and getting a pushy salesperson angling for commission. Our Corporate Guides are guides first and foremost. Our guides aren't "scored" based on how many products they pitch. Instead, our Corporate Guides answer your questions and help you figure out how to solve problems.
And unlike a standard call center, we don't use metrics like call times to push you off the phone fast and mark the issue "resolved." How could we expect our guides to give you the best information and experience possible if they're watching the clock and trying to get off the phone? Our goal is to give you the least annoying experience possible. It's even our slogan: We're Just Not Annoying®.