How to Start an LLC in Louisiana
A Louisiana LLC, or limited liability company, is a popular legal entity that combines aspects of corporations and partnerships to protect business owners and their assets from potential lawsuits against their business. To start an LLC in Louisiana, you'll need to first choose a name for your business, appoint a registered agent, and file Articles of Organization and an Initial Report with the Louisiana Secretary of State. You can file the document online or by mail (in some counties). The articles cost $100 to file (add a $5 credit card fee if you file online). The state can take between a few hours and a week to process LLC formation paperwork once they receive it, depending on how you file. This how-to guide will give you all the information you'll need to successfully navigate the swamp of Louisiana LLC formation.
1. Name Your LLC
Choosing a name for your business is almost as important as naming your first born. Go as crazy as you want, but make sure you adhere to Louisiana's rules for naming your LLC as defined by LA Rev Stat § 12:1306. Basically your LLC's name must:
Contain an indicator such as "limited liability company," "L.L.C.," or "LLC."
Not include words like "incorporated," "limited partnership," or any other words that might make your LLC sound like a different type of entity.
Be unique among business names in Louisiana.
Already have a business name? Check to see if it's available.
Can I reserve a business name in Louisiana?
Have a great name for your business but you're not ready to register your LLC just yet? You can reserve your Louisiana LLC name for 120 days. Simply file a Reservation of Limited Liability Company Name application by mail or online and pay the $25 fee.
What's the difference between my LLC's name and a DBA?
Your LLC is a legal entity formed under state law, and your LLC's legal name is the name you'll use on state formation documents. That doesn't mean that you are stuck with your LLC's legal name forever. You can file for a DBA name, which is short for "doing business as." Businesses use DBAs or trade names to better brand their business, or to organize their business under a name that makes more sense to the customer. Did your LLC's focus change from being a live music venue to a restaurant? Instead of having to file a new LLC, you can simply apply for a DBA that highlights your LLC's new purpose.
Louisiana requires that you register your DBA with the Secretary of State. You can file online at Louisiana's business portal, or you can complete the Application for Registration of Trade Name. It costs $75 to register your trade name (DBA) with the state.
Thinking about using a trade name? Learn How to Get a DBA.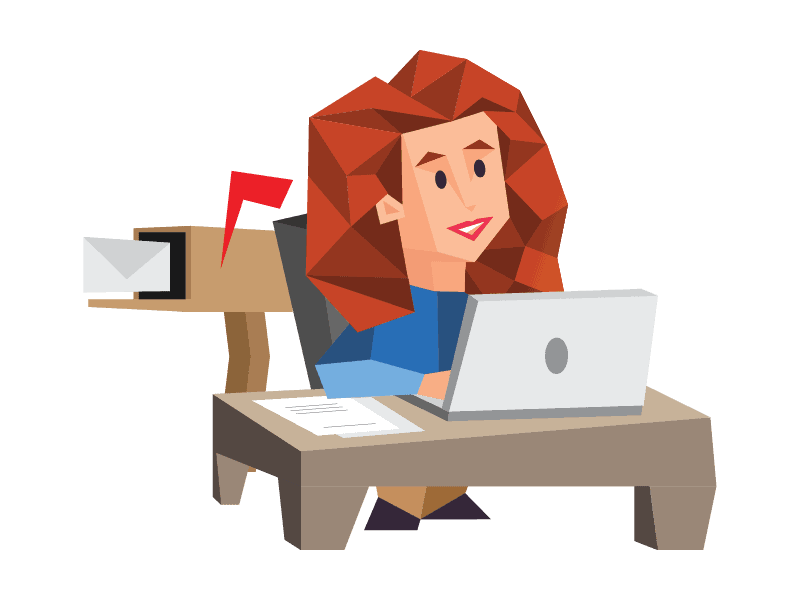 2. Designate a Registered Agent
Appointing a registered agent is required by law, and picking a good one is imperative. Your registered agent will be the person or business that is available during business hours to receive all legal mail on behalf of your LLC. You'll also need your registered agent's information before you proceed to file your Articles of Organization. Without one, you won't be able to form your LLC. Choose wisely.
Learn why business pros use a registered agent service.
What does a registered agent do?
A registered agent is a person or company with the authority to accept service of process (legal documents and government notices) on behalf of your LLC. A Louisiana registered agent must act in accordance with LA Rev Stat § 12:1308. In general, your registered agent needs to:
Have a physical Louisiana address.
Be available during regular business hours.
Accept legal and state mail on behalf of your LLC and get it to you fast.
Can you be your own registered agent in Louisiana?
Most definitely! Keep in mind that acting as your own registered agent means listing your name and address on the public record. You'll also be required to maintain regular business hours so that you can accept any service of process in person. If this sounds like something you can handle, go right ahead. But if you want to be able to go on vacation or keep your address or phone number off public record, a registered agent is your best bet.
Can I change my registered agent after I start an LLC?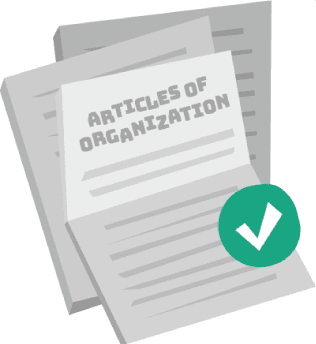 3. Submit LLC Articles of Organization
To register your LLC, you'll need to file Articles of Organization and an Initial Report with the Secretary of State and pay the $100 filing fee. You cannot form your LLC without filing both the Articles of Organization and the Initial Report together.
Note: All of the information on this form will become part of the public record.
Because Louisiana requires both your Articles of Organization and the Initial Report to be submitted together, the information below is be required in order to properly fill out both.
Transmittal Information (paper filing only). Indicate if payment is enclosed and if the documents should receive standard or expedited processing. You'll also need to provide contact information.
Tax information (online filing only). Online filings give you have the option to register with the state tax and employment departments.
LLC ownership type (online filing only). The online form asks how your business is classified for taxation by the IRS. A multi-member LLC is classified as a partnership and a single-member LLC is a sole proprietorship.
Company name. Must include "Limited Company," "Limited Liability Company" or an abbreviation like LLC.
Purpose. Most people check the box "engaging in any lawful activity," but you can list a more specific purpose if you want.
Duration. Unless you have an end date for your LLC in mind, you can just leave this blank.
Registered office. This is the address where you will receive legal documents.
Registered agent. Name your registered agent here.
LLC management. If your LLC is managed by its members, include their names and addresses. If your LLC is managed by managers, you'll include the names and addresses of the managers.
Louisiana organizer. Two people need to sign your Articles: your registered agent and your organizer.
How can I keep my personal information off the public record?
We'll be honest, it's tough to keep your information off public record. But a registered agent who is actually good at their job will be more than happy to put as much of their information as possible on your formation documents.
What's the difference between a member-managed and manager-managed LLC?
Most LLCs are managed by their members, meaning the people who formed the LLC are the ones who run the business. Maybe you'd rather hire someone to run the business while you sit by the pool sipping on margaritas (or planning for the future of the company). If so, your LLC will be classified as manager-managed.
For help with deciding which management structure will work for you, see our page on LLC Member Vs Manager.
How do I file the Louisiana Articles of Organization?
Nothing in Louisiana is easy. It's hot, the mosquitoes are the size of airplanes, and the hurricanes can get a bit wild. You'd figure maybe they could at least make business formation easy, but they don't. Take a look below:
Paper Filings:
Louisiana's paper version of the Articles of Organization is divided into three parts:
Transmittal Information
Articles of Organization
Initial Report
They are three separate forms, but it's best to think of them as one long Articles of Organization. In order to form your LLC, they must be submitted together. Paper filings must also be notarized, which can be a real pain. Total cost for paper filings will be $100 plus whatever the notary charges.
What's more, paper filings are not an option for everyone. Business owners in the following parishes must file business documents online via GeauxBIZ:
Ascension
Bossier
Caddo
Calcasieu
East Baton Rouge
Jefferson
Lafayette
Livingston
Orleans
Ouachita
Rapides
St Tammany
Tangipahoa
Terrebonne
Online Filings:
When you file online, the documents aren't separated out like they are on paper. You won't necessarily see the words "transmittal form" or "initial report" when you file articles online. You will, however, be directed through a long process, as the Secretary of State attempts to combine tax registration, Workforce Commission registration, and business registration in one filing. Filing online costs $100 plus an added $5 credit card processing fee.
---
Mail:
Louisiana Secretary of State
Commercial Division
P. O. Box 94125
Baton Rouge, LA 70804-9125
In-person:
Louisiana Secretary of State
8585 Archives Ave.
Baton Rouge, LA 70809
Online:
GeauxBIZ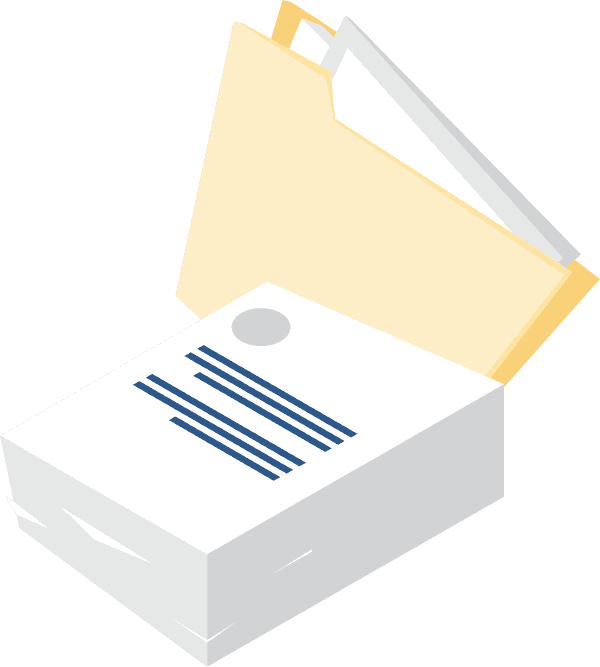 4. File an Initial Report
The Louisiana Initial Report is filed at the same time as the Articles of Organization, and basically exists to gather information like an annual report. You cannot form your Louisiana LLC without also filling out and filing the Initial Report. The cost to file the Initial Report is included in the $100 articles filing fee.
When is the Louisiana Annual Report due?
To keep your LLC in good standing with the state of Louisiana, you'll fill out and submit a yearly annual report. All reports are due by the anniversary date of when the LLC was originally formed. For example, if you formed your business on September 20th 2021, the due date for first your annual report will be September 20th, 2022. By mail, your filing will cost $30. Online annual report filings cost $35.
Worried you'll forget? Let us file your annual report for you.
How are Louisiana LLCs taxed?
By default, LLCs are taxed as pass-through entities. This means that the profits from your LLC pass-through the business and into the pockets of the members of the LLC. The members then report their earnings on their personal taxes. Business profits are subject to the federal self-employment tax of 15.3%. An LLC can also elect to be taxed as an S-corp or C-corp by filing the proper paperwork with the IRS.
Learn more about S-Corp Vs LLC tax designation.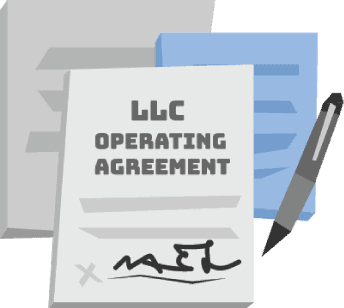 5. Write an LLC Operating Agreement
Operating agreements should offer clear definitions of ownership percentage, voting rights, distribution of profits and losses, as well as rules for buying out a member. You won't be required to file the agreement, but it should be signed by each member and kept with the LLC's important documents.
Check out our attorney-drafted Louisiana LLC Operating Agreement.
Does Louisiana require an LLC to have an operating agreement?
Louisiana does not require your LLC to have an operating agreement but you'd be crazy not to have one. If your LLC has no operating agreement, it will be subject to the "default rules" of Louisiana. Trust us when we say you don't want the state telling you how to handle your business assets.
What should be included in an operating agreement?
Your operating agreement is a road map. It will guide the LLC through good times and bad. In order to draft an airtight agreement, you'll need to think ahead to some possible difficulties you might face as a business owner. Most operating agreements address these main issues:
initial investments
profits, losses, and distributions
voting rights, decision-making powers, and management
transfer of membership interest
dissolving the business
As long as your operating agreement doesn't violate Louisiana law or your LLC's Articles of Organization, you can address pretty much anything that you or the other members feel is important.
Does a single-member LLC need an operating agreement?
Yes. You probably won't need to navigate a disagreement with yourself, but adopting an operating agreement will be necessary for opening a bank account and maintaining your LLC's limited liability protection.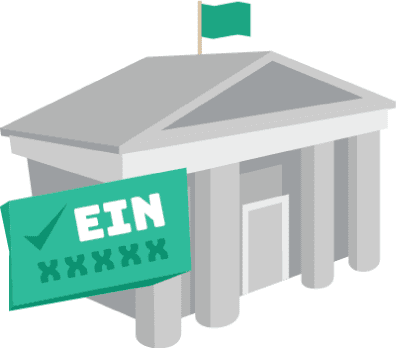 6. Get an EIN
An EIN (employer identification number) is used by the IRS to identify your business on tax filings. It's like a social security number for your LLC. You can apply online (through the IRS website) or file a paper form to obtain a free EIN.
Do I need an EIN for my Louisiana LLC?
Yes. Legally, your LLC only needs an EIN if you hire employees or elect to be taxed as a corporation. But you'll likely need one to open a bank account. Plus, having an EIN eliminates the need for you to give potential vendors or strangers your social security number.
What To Do After Forming Your Louisiana LLC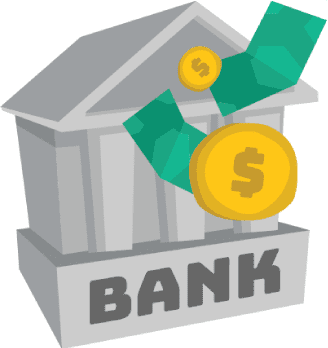 7. Open a Bank Account
It's crucial to have a business bank account. Why? LLCs are considered separate, distinct entities from their owners. It's this separation that allows owners to have limited liability protection. Mixing personal and business finances could put your liability protection at risk. Also, you'll drive your accountant crazy if you mix your financial statements.
To open a bank account for your LLC, you'll need to bring the following to the bank:
your Louisiana Articles of Organization (a copy is acceptable)
the LLC's operating agreement
the LLC's EIN
an LLC Resolution to Open a Bank Account (if your LLC has more than one member).
If your LLC has more than one member, use our free LLC Resolution to Open a Bank Account.
8. Fund the LLC
You've jumped through all the hoops, your LLC is formed and ready to hit the ground running, but you're lacking one thing: money. Cash. Cheddar. Moolah. It's time to put some green in your LLC's bank account and open the doors to your business. The process is pretty simple. Each member writes a check to the LLC. The amount of money each member brings to the table corresponds to their membership interest. Members can also contribute services or other assets, though those types of "funds" can result in a tax event.
What is LLC membership interest?
LLC membership interest defines what percentage of the LLC each member owns. For example, if you are the only member of your LLC, you own 100% of the interest in the LLC. All the profits, and losses, go to you. When an LLC has more than one member, the LLC is divided according to the assets each person puts in. Imagine you put $15,000 into the LLC, and the other two members add $5,000 each for a total of $25,000. You would own a 60% majority interest while your business partners would own 20% each. Unless otherwise stated in the operating agreement, when it comes time to make decisions, your vote would hold more weight than the other members' votes.
Ready to Start an LLC in Louisiana?