Puerto Rico LLC
Everything You Need to Know About Puerto Rico LLCs:
Puerto Rico LLC Formation Options
Go Monthly
Skip the state fees! Get a Puerto Rico LLC and the best of our services today. Includes EIN, hassle-free maintenance, business address & mail forwarding, Privacy by Default®, local Corporate Guide® service, and everything you need to operate at full capacity.
$
49
/ Month
Do It Yourself
Sign up for a free account and use our online tools to start your Puerto Rico LLC today. Includes Puerto Rico formation and maintenance walkthrough and company document creation. All for free.
$
0
Total
Pay in Full
Includes Puerto Rico LLC, business address & free mail forwarding, free 60-day Phone Service trial, Privacy by Default®, lifetime support from local Corporate Guides® and a year of registered agent service.
$
475
Total
How to Start an LLC in Puerto Rico
To start an LLC in Puerto Rico, you'll need to do three things: appoint a registered agent, choose a name for your business, and file a Certificate of Formation with the Department of State. You can file the document online or by mail. The articles cost $250 to file. Once filed with the Department of State, this document formally creates your Puerto Rico LLC.

1
Appoint a Registered Agent
According to PR Laws tit. 14, § 3954, every Puerto Rico LLC must appoint a registered agent (also called a "resident agent"). You don't need to hire a registered agent, but if you do, make sure your registered agent will list their address on your certificate wherever possible to ensure maximum privacy.
2
Name Your LLC
If you're starting a new business, you probably already know what you want to name your LLC. But you'll need to know if your preferred name is available. To find out, visit https://prcorpfiling.f1hst.com/CorporationSearch.aspx and search until you find the perfect name for your LLC.
3
Submit Puerto Rico Certificate of Formation
Once you know who your registered agent will be and what your LLC name is, you're ready to file your Puerto Rico Certificate of Formation. Follow along with our filing instructions below:
Filing the Puerto Rico LLC Certificate of Formation
Learn more about each Certificate of Formation requirement below—information that, once provided, becomes a permanent part of the public record. Note that the steps below correspond to the paper form you would submit if you filed your Certificate of Formation by mail. The order and breakdown of the steps differs somewhat for online filings, but the required information is the same.
Don't want to bother with all these complications? You can skip the form entirely and hire us to form your Puerto Rico LLC. We provide a free business address to list whenever possible throughout the filing to better keep your personal address private. And for the cheapest way to start a business? Pay just $49 out the door with our VIP monthly payment option.
1. Company Name
Enter your LLC's name, which must be unique and include the words "Limited Liability Company," "Compañía de Responsabilidad Limitada," or end with the abbreviation "L.L.C.," "C.R.L.," "LLC," or "CRL."
2. Main Office and Registered Agent
List the physical address and postal address of your LLC's main office, and then the name of your Puerto Rico registered agent (called "resident agent" on the form). You can list your information, someone else's information, or the information of a service like Northwest. When you hire Northwest to be your registered agent, this publicly-listed name and address will be ours instead of yours.
3. Purpose
You must include a business purpose, which can be a specific statement or a general statement. Puerto Rico doesn't require LLCs to specify a particular objective—only that the LLC will engage in lawful business.
4. Authorized Person(s)
Enter the name, physical and mailing address (including street, number and municipality) of each authorized person. An "authorized person" is simply someone authorized by your LLC to complete and submit the Certificate of Formation. It doesn't have to be a member or manager of your LLC. When you hire us, our information goes here.
5. Acting Administrators
This section is essentially asking for the contact information of the people in charge of the LLC once your Certificate of Formation is processed. When you hire us, the administrators you list can use our address in this section in place of theirs.
6. Term of Existence & Effective Date
This section requires you to identify your LLC's term of existence (indefinite, perpetual, or a specific end date), and your LLC's effective date. The effective date is when your LLC comes into existence. Most LLCs will choose the filing date as their effective date, but you have the option to postpone your effective date up to 90 days from the filing date.
Why Have a Registered Agent Form Your Puerto Rico LLC?
Professionals in Puerto Rico hire registered agent services like Northwest Registered Agent to start an LLC—but why?
Logistics
Standard filing companies don't have employees or offices in every U.S. state and Puerto Rico. But as a national registered agent, it's a requirement for us, which is a benefit for our clients. Our office is in San Juan, PR. We're on a first name basis with the people who work in the Department of State. We know all the fastest filing methods, which translates to fast, professional service—without extra fees.
Privacy
As your registered agent, we list our San Juan registered office address on your LLC's formation documents. Why? If you're starting a business from your apartment in Carolina, do you really want your apartment address as your business address? (Hint: the answer is no.) We'll list our address, so you don't have to list yours. Plus, we never sell your data. We don't list your personal information on filings if we don't have to. It's all standard and part of our commitment to Privacy by Default®.
Free Mail Forwarding and Business Address
We already accept your legal mail—so why not take it a step further? When you hire us, we include limited digital mail forwarding for your regular mail too (5 pieces of regular mail a year; $15 a doc after that). Plus, you can list our address as your business address. That means you can have all business mail routed through our office. With both mail forwarding and a business address included, you get a level of security unmatched in the formation industry.
And now, try our in-house Northwest Phone Service for 60 days, free of charge with our formation service. Get a virtual phone number with your choice of area code, make and receive calls from any device, and more—for just $9 a month.
Local Expertise
We know the in's and out's of each U.S. state and Puerto Rico—and we use this knowledge to help you when you need it most. Our team of Corporate Guides® has over 200 local business experts. You can call or email us for answers to all your questions about your LLC in Puerto Rico. Our Corporate Guides are dedicated solely to helping you with your business—not selling you services or meeting quotas.
What Do I Do After My Puerto Rico LLC Is Formed?
After your Puerto Rico Certificate of Formation is approved, you still have a few more important steps to take, including getting an EIN, drafting an operating agreement, opening a bank account, funding the LLC and learning about Puerto Rico reporting and tax requirements.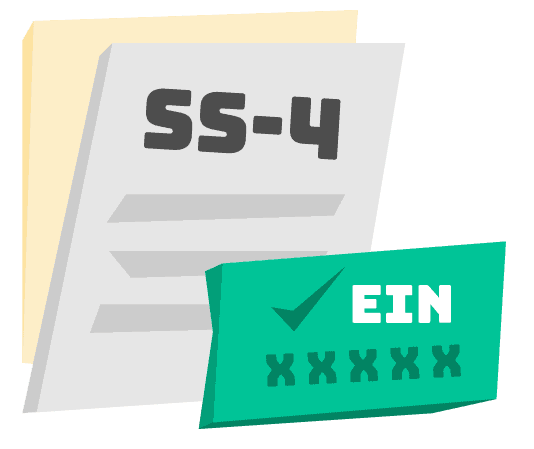 Get an EIN
An EIN ("Employer Identification Number") is a federal tax ID assigned to your business by the IRS. The IRS uses your EIN to easily identify your business on tax filings.
Does a Puerto Rico LLC need an EIN?
Yes—you'll need an EIN from the IRS after you file your Certificate of Formation with the Department of State, particularly if your LLC will have employees. You'll also likely use your EIN when you open a business bank account.
How do I get an EIN for my LLC?
You can apply for an EIN directly from the IRS at no cost. Most businesses are able to apply online, but if you don't have a social security number, you'll need to apply with a paper form. Want one less thing to do? Add on EIN service when you hire us, and we'll get your EIN for you. Or choose our VIP service—an EIN is included.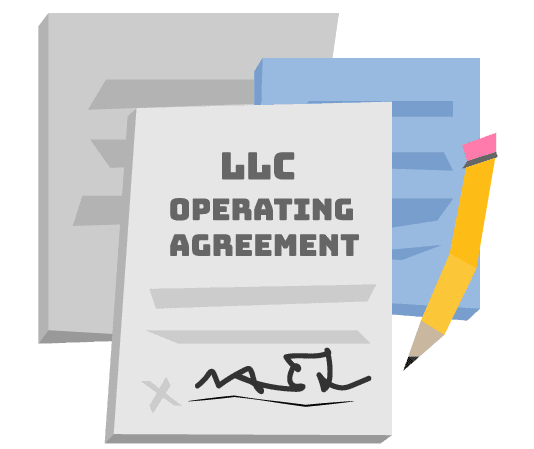 Write an LLC Operating Agreement
Operating agreements put into writing how your business actually operates—how much each member invested, how profits and losses will be allocated, how voting works, and what happens if there's a dispute or if the whole business (knock on wood) falls apart.
Do I need an operating agreement for a Puerto Rico LLC?
An LLC operating agreement (called a Limited Liability Company Agreement or LLCA in Puerto Rico's statutes) isn't strictly required in Puerto Rico. PR Laws tit. 14, § 3951 includes Puerto Rico's definition of an operating agreement and details about what an LLC's operating agreement MAY do—but Puerto Rico doesn't strictly declare that an LLC must have an operating agreement.
Nevertheless, an operating agreement isn't just a piece of paperwork to have or have not (in our view). Your LLC's operating agreement is one of its most important internal documents, as it will assist you in opening a bank account and managing whatever events or obstacles your LLC may face down the road (such as how to allocate profits between members, how to handle internal disputes, and so on).
What should be in an operating agreement?
An operating agreement should explain how the business will handle "big picture" situations—everything from allocating profits and losses to dissolving the business. Below is a list of common topics that operating agreements should cover.
Initial investments

Profits, losses, and distributions

Voting rights, decision-making powers, and management

Transfer of membership interest

Dissolving the business
Your operating agreement can cover pretty much anything as long as it isn't contrary to the laws of Puerto Rico. You can study the Puerto Rico General Corporations Act to learn more about an LLC's obligations in Puerto Rico, but it's also wise to consult with a qualified lawyer, who knows the ins and outs of the laws of Puerto Rico, before finalizing your LLC operating agreement.
How do I write an operating agreement?
To write an operating agreement, you need to address how your business will handle money, members, votes, management, and more. Not sure how to get started? At Northwest, we're here to help your LLC get off on the right foot. When you hire us, we provide your business with a free LLC operating agreement, specific to your management style. We've spent years developing these agreements and other free LLC forms—which have been used by over a million LLCs.
Open an LLC Bank Account
Your LLC needs its own bank account. Why? An LLC gets its limited liability from being a distinct entity, separate from its members. If you mix personal and business finances, you could lose your liability protections.
How do I open a bank account for my Puerto Rico LLC?
To open a bank account for your Puerto Rico LLC, you will need to bring the following with you to the bank:
A copy of the Puerto Rico LLC Certificate of Formation

The LLC operating agreement

The LLC's EIN
If there are multiple members in the LLC, you may also want to bring an LLC resolution to open a bank account that states that the person going to the bank is authorized by the members to open the account in the name of the LLC. Northwest can help with this as well—LLC bank resolutions are one of the many free legal forms we provide to ensure you can get your LLC started fast.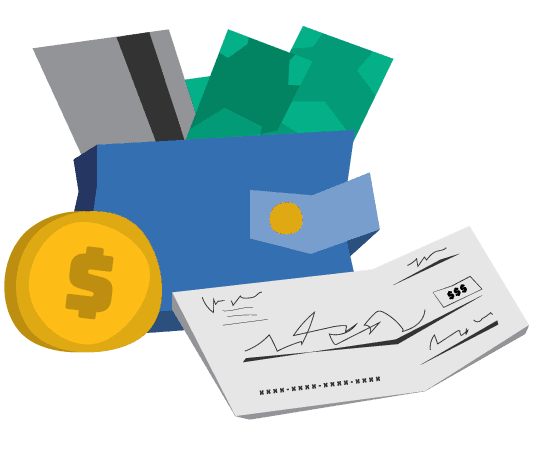 Fund the LLC
Time to put some money in that new LLC bank account. What money? For starters, your initial contributions to your LLC's capital. LLC members are owners, and each owner needs to pay for their membership interest to fund the LLC.
What is membership interest?
Membership interest is your percentage of ownership of the LLC. Membership interest is normally proportionate to your investment. So how does this work?
Imagine your LLC has 5 members. 4 members each invest $1,000 in the business. One member invests $6,000. The total contribution of all members is $10,000. The 4 members each own 10% of the business. The moneybags member who shelled out $6,000 owns 60% of the business.
Typically, this also means that the 4 members would each get 10% of any profits, and moneybags would get 60%. Exactly how profits and losses are allocated, however, can be adjusted in the operating agreement as long as changes are in line with IRS requirements and the laws of Puerto Rico.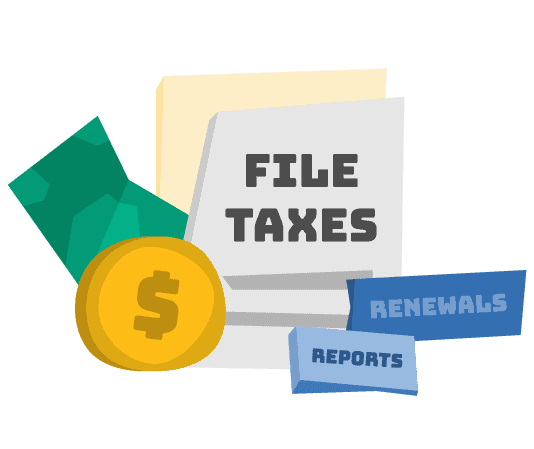 File Puerto Rico Reports & Taxes
LLCs are required to pay annual dues (also called an LLC fee or annual fee) in Puerto Rico. Paying annual LLC fees includes submitting a report that resembles a Puerto Rico corporation's annual report, but LLCs are only required to submit minimal company information to the Department of State. Puerto Rico LLCs are also subject to Puerto Rico's tax filing requirements.
How much is the Puerto Rico LLC Annual Fee?
The Puerto Rico LLC annual report fee is $150. If you miss the payment deadline, your LLC must pay a $500 penalty, plus 1.5% of the annual fee for each month that you fail to pay after the deadline.
When is the Puerto Rico LLC Annual Fee due?
Your Puerto Rico LLC annual fee is due on or before April 15th each year, and it must be submitted online at the Puerto Rico Department of State's website.
When you sign up for Northwest, we send you reminders for your LLC annual fee due dates. Want one less thing to worry about? With our business renewal service, we can complete and submit your annual dues for you for $100 plus the annual fee.
What should I know about Puerto Rico LLC taxes?
Your Puerto Rico LLC will pay income and other taxes to the commonwealth government and any applicable federal taxes (such as payroll taxes) to the IRS. However, individual residents and domestic companies in Puerto Rico only pay federal income taxes under certain circumstances—such as when your LLC has sources of income outside of Puerto Rico, does business with the U.S. government, or intends to send funds to the U.S.
Domestic LLCs are also treated as corporations by default in Puerto Rico and at the federal level for tax purposes, but these classifications aren't set in stone. For instance, your Puerto Rico LLC can elect to be taxed as a partnership by the commonwealth government by filing a PR Classification Election with the Puerto Rico Department of Treasury. Likewise, your Puerto Rico LLC can elect to be treated as either a partnership or disregarded entity at the federal level by filing a Federal Classification Election (Form 8823) with the IRS.
In such cases, your LLC's profit will pass through to you (and your partners if you have any) as personal income, and (if you are a resident of Puerto Rico) you will pay the applicable Puerto Rico or federal income taxes to the extent that either apply. Not earning any foreign-sourced income (from the U.S. or otherwise)? Good for you. You won't have to pay any federal income taxes at all.
If you're operating a foreign LLC in Puerto Rico, however, things get more complicated. Foreign LLCs that are taxed as corporations at the federal level may elect to be taxed by Puerto Rico as either a corporation or partnership. But foreign LLCs already taxed as partnerships or disregarded entities at the federal level are automatically taxed as partnerships by Puerto Rico. Fortunately, though, Puerto Rico itself will only tax that part of a foreign LLC's income that comes from Puerto Rico.
Do LLCs have to register with the Puerto Rico Department of Treasury?
Yes. After your LLC receives its EIN from the IRS, the company needs to register as a merchant with the Puerto Rico Department of Treasury through the Uniform System of Internal Revenue portal (better known by the Spanish acronym "SURI").
Puerto Rico LLC FAQs
How can I submit the Puerto Rico LLC Certificate of Formation?
You can file a Puerto Rico Certificate of Formation online at the Department of State's website or by mail. Mailed filings are submitted to the following address:
Departamento de Estado de Puerto Rico
Calle San José
San Juan, PR 00901
How much does it cost to start a Puerto Rico LLC?
It costs $250 to file the Puerto Rico LLC Certificate of Formation with the Department of State. You can pay extra if you submit your filing by mail and want expedited filing, but expediting isn't necessary if you file online.
When you hire Northwest to form your Puerto Rico LLC, we'll file your Certificate of Formation online, and you can choose between two payment options. Our one-time payment option costs $475 and includes the filing fee, a year of registered agent service, limited mail forwarding and an array of LLC forms and business tools. Or, you can pay just $49 out the door with our VIP monthly payment option.
How long does it take to start a Puerto Rico LLC?
File online and receive your approval within the same day. Mail your filing, and it will take longer to process (around 2-4 business days) unless you pay for expediting. Expedited fees range from $100 (24 hours) to $500 (2 hours).
If you hire Northwest to start your LLC, we file online and typically have your Puerto Rico LLC formed within 24 hours.
Does a Puerto Rico LLC need a business license?
If you engage in any business in a Puerto Rico municipality (city, town, etc.), you'll have to get a "Patente Municipal" license. This is a municipal tax license. The tax is based on turnover (sales) with variable rates. There's a fine of up to $500 in many municipalities if you fail to register.
Moreover, if you have a physical office or location in Puerto Rico, you'll need to obtain a Use Permit from either your municipality or the Office of Management Permits before you start operations.
Need an EIN or a certified copy of your formation docs for your license applications? Northwest can help. You can easily add on these items to your LLC formation order.
Can a Puerto Rico LLC help me live more privately?
Yes. A nice perk about forming a Puerto Rico LLC is that your Certificate of Formation doesn't specifically have to include membership/ownership information—only the names of authorized persons and administrators, which might differ from your LLC's members if the members don't manage the LLC. But even if your LLC's members will run the show, you can still protect your address privacy by listing our address on public documents instead of yours. Learn more at our page on living privately with an LLC.
What is a foreign Puerto Rico LLC?
A foreign Puerto Rico LLC is any LLC formed under the laws of any U.S. state or any foreign country. For example, if you formed an LLC in New York but wanted to do business in Puerto Rico as well, you would register as a foreign LLC in Puerto Rico by filing a "Certificate of Authorization to do Business of a Limited Liability Company" with the Puerto Rico Department of State. Like domestic LLCs, foreign LLCs operating in Puerto Rico must pay annual dues each year. Hire Northwest, and we can register your foreign Puerto Rico LLC today!
How can I get a Puerto Rico phone number for my LLC?
It's a conundrum: you need a local number to display on your website and give to customers, but you don't want to make your personal number quite so…public. We get it. And we've got you covered with Northwest Phone Service. We can provide you with a virtual phone number in any state—plus unlimited call forwarding and tons of easy-to-use features. You can try Phone Service free for 60 days when you hire us to form your LLC, and maintaining service is just $9 monthly after that. No contract required.
How to Order LLC Formation Service
Our Puerto Rico LLC formation service is designed to be fast and easy—signing up takes just a couple minutes. Here's how it works:

1
Signup
With Northwest, we give you flexibility on how to pay. You can pay all the fees up front (this includes one full year of registered agent service). Or, pay just $48 out the door with our VIP monthly payment option. With our VIP option, we also include an EIN. Just choose one of the buttons below, answer a few easy questions about your business and submit your payment.
2
Dept. of State Approval
We'll prepare your Puerto Rico Certificate of Formation and send it to the Department of State for approval. In the meantime, you'll have immediate access to your online account, where you can find useful business forms, pre-populated with your company information.
3
Your Puerto Rico LLC!
Once the Puerto Rico Department of State has approved your filing, we notify you that your Puerto Rico LLC has been legally formed. You can now take any necessary next steps, like getting an EIN and opening a bank account.