Trademark Service
Ready to protect your brand's name, logo, phrase, or design with the United States Patent and Trademark Office? Northwest has you covered. Our attorneys will review your trademark and offer advice, then we'll prepare and file your application—all for just $249 plus USPTO filing fees.

Trademark Registration Benefits
Why Use Our Trademark Service?
What Are the Benefits of Federal Trademark Registration?
Federal trademark registration with the USPTO helps protect your trademark. Since trademarks are a form of intellectual property that help consumers tell the difference between brands and products, federal registration is one way to ensure that similar goods and services have varying marks.
While trademarks earn some protection from simply being used in commerce (known as common law trademark rights) or by being registered at the state level, these rights are limited. Still wondering why you should register a trademark federally? Here are a few benefits: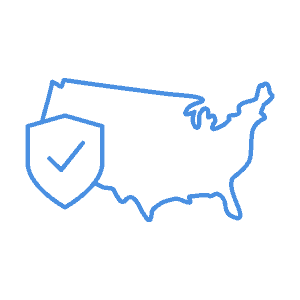 Increased Geographical Protection
Federal trademark registration provides protection for your mark throughout the U.S. In contrast, state trademark registration or common law trademark rights provide limited, regional geographical protection.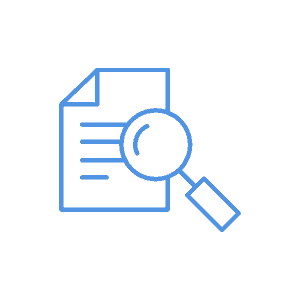 Serves As Ownership Protection
Your federal registration can serve as evidence during trademark infringement disputes because registration proves the mark belongs to you and is yours to use. Without federal trademark registration, you would need to present other evidence to support your claim.
Right to Sue
Unless your trademark is registered with the USPTO, you cannot sue for trademark infringement in federal court.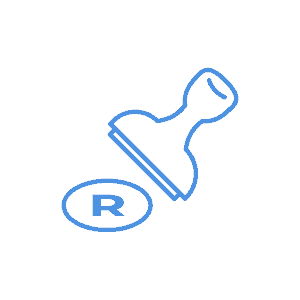 Use of ® Symbol
Following registration, you can use the "R inside a circle" federal trademark registration symbol—®. This can increase brand trust and credibility.
Why Use Northwest's Trademark Registration Service?
Federally registering a trademark is a complex, long, and multifaceted process. Using a trademark registration service is one of the fastest and easiest ways to get your application closer to approval.
But not all trademark services are created equal. Our direct competitors charge more than twice our rate for fewer perks. In addition to a stellar price-point, with Northwest's Trademark Service, you get:
Attorney Review
Our attorneys review client intake forms to ensure everything's sound and we have the information we need. If we discover any problems, we'll work with you to sort them out.
Clearance Check
Northwest's trademark attorneys make sure your mark has a likelihood of registration by conducting a trademark clearance search. If it seems like the mark won't be approved—maybe it's merely descriptive or not unique enough—our attorneys will offer advice on how to create a trademark the USPTO is more likely to approve.
Office Action Response
Even with an attorney or trademark service filing your application, office actions can and do arise. (An office action is a problem with the trademark or application that must be addressed before approval is possible.) If your application is returned with procedural office actions, we'll respond to those right away.
How Does Our Trademark Service Work?
Northwest's Trademark Service streamlines the multi-step federal trademark registration process, so you have less to worry about. (Pretty sweet, eh?) Here's how our Trademark Service works:
1
Sign Up
Sign up for our Trademark Service for $249 plus the USPTO fee of $250, for a total of $499.
2
Intake Form
To help us gather necessary information about your mark, we'll send you an intake form to fill out. Our attorneys will review the form and reach out if more info is needed. This is a vital step of the process, aiding our discovery of things like the need to file your mark as intent-to-use instead of use in commerce, or helping you choose between a word mark and design mark (or both).
3
Clearance Check
Once information is gathered and problems are resolved, our attorneys will do a clearance check to help determine whether the mark is eligible for registration with the USPTO. If the clearance check reveals no glaring problems with registration, such as likelihood of confusion with another registered mark, we'll submit your application via e-file. If the clearance check shows the mark is unlikely to be registered, we'll advise you on how to create a more register-able mark.
4
Submit Application
Once your application is electronically submitted to the USPTO, we'll monitor its status so that we don't miss any deadlines. Your application will be returned with either a stamp of approval (yay!) or an office action (don't fret).
5
Office Actions
We'll patch up any minor procedural office actions right away. If there are complex substantive office actions, we'll refer you to the attorneys at our law firm, Law on Call. Once the office actions are fixed, your application will be sent back to the USPTO where it will likely live for a few more months. Until, if all goes well…
6
Registration
Your trademark is federally registered!
Trademark Service FAQs
How long does it take to register a trademark?
At minimum, it takes 12-18 months for your trademark to be registered after the USPTO receives your initial application. But registration may take up to a year or more, especially if numerous or complex office actions are received.
How much does trademark registration cost?
The minimum cost for trademark registration with the USPTO is $250. (This is the fee for one trademark that is registered under one class.) We charge an extra $249 for each trademark application we process, which includes reviewing your trademark, conducting a clearance check, offering advice, submitting your application, monitoring deadlines, and responding to procedural office actions. That's why your trademark registration total with Northwest is $499.
How do I apply for a trademark?
When should I apply for a trademark?
Choosing when to file a trademark can be difficult. You can file with either a use in commerce basis (meaning you've already used the trademark in connection with goods/services) or intent-to-use (meaning you plan to use the trademark in commerce at a later date). You may also want to consider your marketing plans and business registration timeline when deciding when to file your trademark application.
What are trademark classes?
The USPTO splits goods and services into 45 different trademark classes that help categorize marks. Trademarks can belong to multiple classes. For example, a sweater company that spins its own yarn might have a trademark belonging to class 23 (yarns and threads), as well as class 25 (clothing and apparel products).
The USPTO charges $250 per class, so if you register under two classes, your USPTO fee is $500. Regardless of how many classes you register your trademark under, Northwest's Trademark Service fee is $249. So if you use our service to register your mark under two classes, your grand total is $749.
Who researches my trademark's eligibility and submits my application?
Our team of attorneys and trademark specialists work together to ensure your mark has the best chance of being registered. An attorney will review your intake form to determine if any information is missing or potentially problematic, and will advise you on how to fix any issues. They'll then prepare your application, and once it's ready, a filer will submit it.
What if I decide to halt the trademark registration process?
We get it—things happen. Maybe your branding changed and you're no longer ready to register your trademark. If you change your mind about trademark registration, we'll refund you in full as long as we haven't yet submitted your application to the USPTO.
What if my trademark registration is refused by the USPTO?
If the USPTO issues an initial refusal of your application (likely taking the form of an office action), some back-and-forth will ensue between us (your attorneys) and the USPTO. From there, the registration will ultimately be approved or a final refusal will be issued. A final refusal often means there is an inherent problem with the trademark itself. Thus, you may need to return to the drawing board. We do everything we can to ensure refusal doesn't occur, but we cannot guarantee the USPTO will approve your trademark registration.
What is an office action?
An office action is an issue with either your trademark or application that's identified by the USPTO. Office actions must be remedied prior to registration. There are two types of office actions: procedural (minor) and substantive (complex). With our Trademark Service, we fix procedural office actions right away. Substantive office actions require additional attorney time. If your application is returned with a substantive office action, we'll refer you to the attorneys at Law on Call.
Why will I be referred to Law on Call if my application gets a substantive office action?
Law on Call is a law firm owned by Northwest, and the attorneys there can help sort out any substantive office actions at rates as low as $150 an hour. (Alternatively, clients are welcome to find different representation.)
Do I need a Law on Call subscription before ordering trademark service?
No. Our trademark registration service is operated by Northwest and does not require a Law on Call subscription. If you hire Law on Call's attorneys for additional trademark services, such as responding to substantive office actions, we'll provide a complementary subscription.
Our Nonlawyer Ownership
Northwest's Trademark Service operates through Law on Call, our nonlawyer-owned law firm regulated by the Utah Supreme Court. Here's some legal language about what that means:
This service is being provided by an entity that is not a traditional legal provider. This entity is owned/managed (fully or partially) by nonlawyers who are not subject to the same rules as lawyers. If you have questions, please contact us at 801-889-1980.
Sandbox Consumer Complaints can be filed with the Office of Legal Services Innovation.