Start an LLC in Missouri
To start an LLC in Missouri, you'll need to choose a Missouri registered agent, file business formation paperwork with Missouri Corporation's Division, and pay a $52 state filing fee ($105 by mail). You can use our tool below to fill out the Official Missouri LLC Articles of Organization, and even download, print, or save your progress, all for free.
The best part is you only need to enter your information once to create a free account and pre-populate your articles of organization, LLC operating agreement, LLC membership certificates, IRS filings, and ongoing annual filings to maintain your Missouri LLC. You can use our free system to file direct with the state yourself or opt to have us help you out along the way.
How To Start An LLC In Missouri
A Missouri limited liability company (LLC) is a type of business entity that offers its owners strong liability protection, a flexible management structure, and pass-through taxation. Below, we'll take you through each step required to start your Missouri LLC.
1. Name Your LLC
Every LLC needs a unique name. You can read Missouri's laws for naming LLCs in Mo. Rev. Stat. § 347.020. In layman's terms, your LLC name has to:
Include the words "limited liability company," or an abbreviation like "LLC."
Not include words or abbreviations that suggest that your business is a different entity type, such as "limited partnership" or "inc."
Not currently be in use by any other business in Missouri.
Already have a business name? Check to see if it's available.
Can I reserve a business name in Missouri?
If you aren't ready to file your Articles of Organization yet, you can reserve your business name for up to 180 days by submitting an Application for Reservation of Name and paying the $25 fee.
What's the difference between my LLC's name and an assumed business name?
The company name you write on the Articles of Organization will be your LLC's legal name. Any other name your LLC uses for business is an assumed business name—also called a fictitious business name (FBN) or a doing business as name (DBA). In Missouri, before you use an assumed business name you must submit a Registration of Fictitious Name to the Corporations Division and pay the $25 filing fee.
Find out more about How to get a DBA Name in Missouri.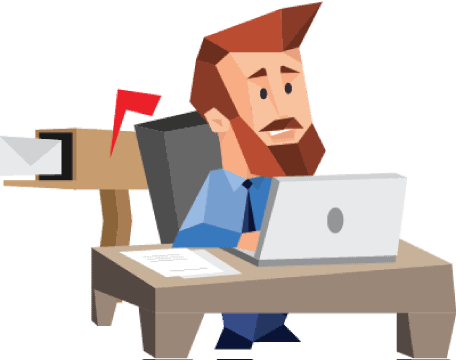 2. Designate a Registered Agent
Next, your LLC will need a Missouri registered agent. Your registered agent is the person who you designate to accept legal mail, including lawsuits, on behalf of your company. You could appoint yourself, another person, or a registered agent company to perform this function. You will need to write your registered agent's name and address on the Articles of Organization.
Learn why the pros use a registered agent service.
What does a registered agent do?
According to MO Revised Statute § 347.030, every Missouri LLC must maintain a registered agent. Your registered agent must:
Have a physical address (not a P.O. Box or virtual office) in Missouri.
Be present at their address during regular business hours.
Accept legal mail in person on behalf of your business and get it to you quickly.
Can you be your own registered agent in Missouri?
Yes, as long as you don't mind listing your name and address on the public record and keeping regular business hours at this address.
Can I change my registered agent after I start an LLC?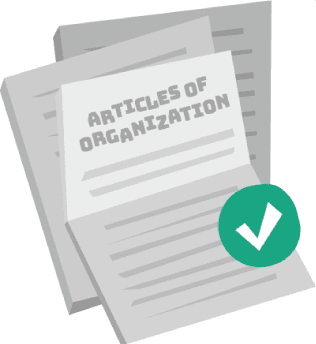 3. Submit LLC Articles of Organization
Once you're ready to make your LLC official, you will need to submit your Articles of Organization to the Missouri Corporations Division. You can submit your Articles online, by mail, or in person.
Note: All of the information on this form will become part of the public record.
Here's the information you'll need to provide about your LLC:
Company Name. Include the words "limited liability company" or an abbreviation.
Company Purpose(s). Example: To sell delicious donuts.
Registered Agent Name. Whoever will accept legal mail for your business.
Registered Agent Address. Must be an actual street address.
Management Structure. Whether your LLC is managed by members or managers.
Duration. Indicate if your LLC will dissolve on a certain date or under certain circumstances, or write "perpetual" if you want your LLC to continue indefinitely.
Organizer Name. Whoever fills out your Articles.
Organizer Address. Must be a physical address.
Series LLC. Only required for Series LLCs.
Effective Date (optional). Add a date up to 90 days in the future if you want to delay the start of your LLC.
Organizer(s) Signature. Doesn't need to be a member of your LLC.
Start Your Missouri LLC Today!
Get Started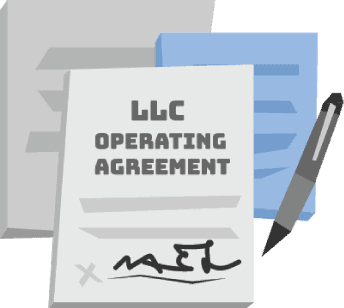 4. Write an LLC Operating Agreement
Your operating agreement is the guiding document for how your LLC functions. It's where you put the structure and rules of your LLC into writing—things like how much each member invested, how voting works, and even what you'll do if you need to dissolve the business.
Check out our attorney-drafted Missouri LLC Operating Agreement.
Does Missouri require an LLC to have an operating agreement?
Yes, having an operating agreement is a legal requirement for Missouri LLCs. Mo Rev. Stat § 347.081 states that LLCs "shall adopt an operating agreement."
Since your operating agreement is an internal document, you don't need to file yours with the state. But your LLC will need to have one on record to stay legally compliant.
What should be included in an operating agreement?
Your operating agreement should plan for the "big-picture" issues that your business is likely to encounter, answering important questions like how you will split profits and how voting will work. Here are some crucial topics that most operating agreements address:
initial investments
profits, losses, and distributions
voting rights, decision-making powers, and management
transfer of membership interest
dissolving the business
Missouri law gives you a lot of freedom for what you can include in your operating agreement. It allows you to make any rule for running your business, as long as it doesn't contradict Missouri's LLC statutes.
Does a single-member LLC need an operating agreement?
Yes. We know it might feel strange to sign an agreement with yourself, but single-member LLCs need an operating agreement to open a business bank account. Plus, if your business is ever taken to court, your operating agreement will be crucial to maintaining your limited liability status.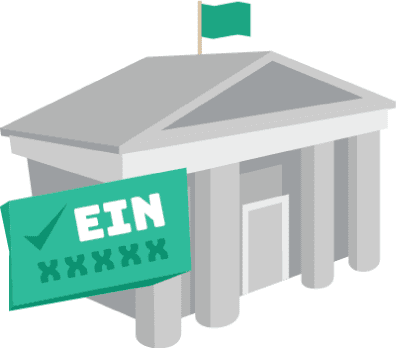 5. Get an EIN
An EIN (employer identification number) is similar to a social security number, but for businesses rather than individuals. This is the number the IRS will use to identify your business on tax forms. You can apply for an EIN from the IRS free of charge. It is fastest to apply for your EIN online. However, if you don't have a social security number, you will need to apply through the mail.
Do I need an EIN for my Missouri LLC?
Yes. Legally speaking, an LLC only needs an EIN if it employs people or has C-Corp or S-Corp status. However, you'll need an EIN to open a business bank account. And your EIN protects you from having to give out your social security number to vendors and other business associates.
6. File the Beneficial Ownership Information Report
Starting January 1st, 2024, most new Missouri LLCs will be required to file a Beneficial Ownership Information (BOI) Report with the Financial Crimes Enforcement Network (FinCEN) within 30 days of company formation. Note: Existing LLCs have until January 1st, 2025 to file their BOI Report.
Your BOI Report will need to include identifying information about your "company applicant" and all beneficial owners, as well as some information about the LLC itself.
Beneficial Owner: Anyone with at least 25% membership interest in your LLC or with substantial control over its operations or finances.
Company Applicant: The person who filed your Articles of Organization with Missouri's Corporation's Division. Also referred to as an LLC organizer.
What information is required on the BOI Report?
The full name, birth date, address, and government-issued ID for each beneficial owner and your company applicant. (LLCs formed before 2024 don't need to give company applicant information.)
You'll also need to include the legal business name of your LLC, any trade names or fictitious business names, physical business address, and EIN (or Social Security Number if your LLC doesn't have an EIN).
How do I file the BOI Report?
BOI Reports can be filed online using the Beneficial Ownership Secure System (BOSS). Filing the BOI Report is free, but you won't be able to start the process until January 1st 2024.
Will I need to update the BOI Report?
Yes. If any information on your BOI Report changes, such as the LLC members, business name, or address, you'll need to file an updated report within 30 days. Updating your report is done through BOSS and is free.
Does information on the BOI Report go on the public record?
No. Unlike your Missouri Articles of Organization, the BOI Report isn't available to the public. The information on your BOI Report will only be accessible to government agencies, law enforcement, and financial institutions for the purpose of confirming customer identity.
Are there exemptions from the BOI Report?
There are 23 classes of exemption from the BOI Report. These exemptions include, but are not limited to:
Large operating companies
Most financial companies, such as banks and credit unions
Investment companies registered with the Securities and Exchange Commission (SEC)
Insurance companies registered with a state or federal agency
Public utilities companies registered with a state or federal agency
Tax-exempt entities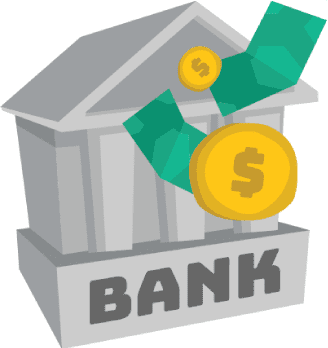 7. Open a Bank Account
Your LLC needs a bank account to keep your business finances separate. Why? Your business's limited liability protection depends on your LLC being a legally separate entity from the people who own it. If you mix your business and personal finances, you risk losing your limited liability status.
When you open a bank account for your Missouri LLC, be sure to bring the following:
Missouri LLC Articles of Organization (a copy is fine)
the LLC's operating agreement
the LLC's EIN
an LLC Resolution to Open a Bank Account (if your LLC has more than one member).
If your LLC has more than one member, use our free LLC Resolution to Open a Bank Account.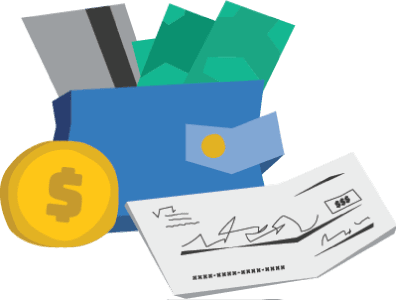 8. Fund the LLC
The next step to getting your LLC up and running is to fund your LLC. Each member should make a contribution to "buy" their membership interest in the company. The most common way to do this is for each member to write a check to the LLC's bank account. However, it's also possible to invest in the form of property or services to the business. Just be aware that investments of property and services typically trigger a tax event.
What is LLC membership interest?
Your membership interest is the percentage of the LLC that you own. Usually, your membership interest is proportionate to your investment in the business. For example, if you invested $6,000 in the LLC, and four other people invested $1,000 each, you would own 60% of the LLC, and the other four people would each own 10%. Often, members with larger membership interest also have greater voting power in the LLC.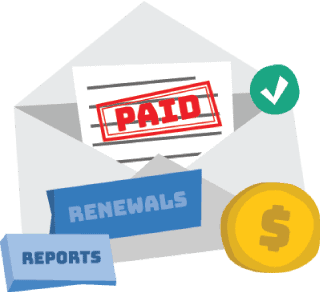 9. File State Reports & Taxes
Missouri is one of the few states that doesn't require LLCs to file annual or biennial reports. Hooray—your business won't have to take care of annual paperwork or pay a yearly reporting fee (at the state level). However, you'll still have to pay taxes and business license registration fees.
How are Missouri LLCs taxed?
By default, Missouri LLCs are charged as pass-through entities. This means that the revenue from the LLC "passes through" the business and is distributed among the owners, who report the revenue as income on their personal tax returns. The revenue generated by Missouri LLCs is subject to the federal self-employment tax rate (15.3%). LLCs can also file with the IRS to be taxed as an S-Corp or a C-Corp.
Learn more about S-Corp Vs LLC tax designation.
*This is informational commentary, not advice. This information is intended strictly for informational purposes and does not constitute legal advice or a substitute for legal counsel. This information is not intended to create, nor does your receipt, viewing, or use of it constitute, an attorney-client relationship. More information is available in our Terms of Service.
Ready to Start an LLC in Missouri?