Missouri LLC Cost
The initial cost to start a Missouri LLC is $50 to file your Articles of Organization online. If you choose to file your formation paperwork by mail, that fee goes up to $105. Missouri is one of the few states that does not require LLCs to file annual reports. However, you'll still need to take into account the fees you pay to hire a registered agent, workers' compensation insurance, and business licenses. Let's go over the most common costs you'll pay when starting a Missouri LLC.
What You'll Find in This Article: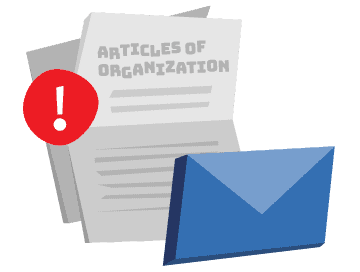 Missouri LLC Formation Filing Fee: $50
The starting cost to form your Missouri LLC is $50 when you file your Missouri Articles of Organization online. If you choose to file by mail, you'll have to pay $105. Filing your Missouri LLC articles with the Secretary of State officially forms your business. Missouri is also one of the few states that offers business owners the option of forming Series LLCs for no extra cost. Series LLCs are LLCs where one LLC houses a group of LLCs within it structurally. To form a Series LLC in Missouri, you'll check the box on your Articles of Organization and file an Attachment for Series of a Series LLC.
Learn more about how to start a Missouri Series LLC.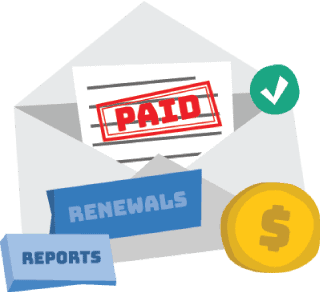 Missouri Annual Report Fee: $0
Missouri LLCs do not have to file annual reports. You will, however, need to consider the taxes your LLC will have to pay, like the federal self-employment tax rate of 15.3% all LLCs must pay.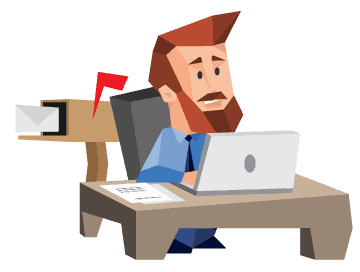 Missouri Registered Agent Fee
While Northwest's fee for registered agent service is $125 per year and never goes up, other registered agent service fees vary and change. You can also be your own registered agent. However, as your own registered agent, you would need to be available during regular business hours to accept legal notices on behalf of your business and put your address on the public record. For privacy protection and convenience, many business owners hire a registered agent service like Northwest. You will need to appoint a Missouri registered agent before filing your Articles of Organization.
Missouri State Business License Fee
The Missouri Department of Revenue requires all businesses that sell tangible personal property or taxable services to obtain a sales tax license that is free to obtain. While the Missouri sales tax license is free, you will need to post a sales and use tax bond in the amount of three times your estimated monthly sales tax liability. The minimum fee for your sales and use tax bond is $25.
Missouri Professional Licensing Fees
The professional licensing fees in Missouri depend on your LLC's industry and its regulations. Certain professions like psychologists, interior designers, and professional wrestlers must get licensed from the Missouri Division of Professional Registration to legally operate. For example, professional wrestlers must pay $40 and file an Application for Professional Licensing.
Local Business License Fees in Missouri
Most cities and jurisdictions in Missouri will require your LLC to get a license at the local-level, which will vary in price. For example, in Jefferson City, LLCs need to get a business license that ranges in cost depending on the services your business offers. In Branson, Missouri, your local business license fee is based on number of employees and ranges from $50-$300.
Optional LLC Fees in Missouri
So far, the fees we've covered are all required costs of starting a Missouri LLC. There are still additional costs to factor in, like for reserving a name or buying business insurance. Here's a breakdown of the optional costs you could encounter when starting an LLC in Missouri.
Name Reservation
You can reserve an LLC name in Missouri for $25 by filing a Missouri Application for Reservation of Name. Your fee holds your name for 60 days, but you can file additional name reservation applications reserving your name for a maximum of 180 days. You'll need to check your LLC name availability in the Missouri Online Business Filing database before filing your application.
Fictitious Name
To register to do business under a DBA, known as a fictitious name in Missouri, you'll file a Registration of Fictitious Name that costs $7. You file a separate application for each fictitious name you want to use. Your fictitious name expires after five years, but can be renewed using the same form.
Certified Copies of Business Documents
It costs $10 to order certified copies of your Missouri Articles of Organization. You can order by fax, mail, email, in-person, or online. If you file by mail, you'll need to pay $0.50 per page on top of the $10 processing fee. Businesses keep certified copies of their Articles of Organization internally for providing to third-parties like banks, lawyers, or potential investors.
How to get Missouri Articles of Organization certified copies.
Missouri Certificate of Good Standing
The filing fee for your Missouri LLC's Certificate of Good Standing costs $10. You can request your Missouri Certificate of Good Standing by fax, mail, in person, email, or online. If filing by mail, it costs an additional $0.50 per page on top of the $10 fee. A Certificate of Good Standing proves your LLC's compliance with state LLC laws, annual reports, and fees.
Here's how to get a Missouri Certificate of Good Standing.
Business Insurance Premiums
Employers with five or more employees in Missouri are required to obtain workers' compensation insurance. Your fees are based on the elections you choose, your location, and other factors. Unlike some states, Missouri does not offer a state-wide workers' compensation insurance plan, so you'll need to sign up with a private insurer. Missouri also allows you to apply to self-insure yourself.
The typical cost for Missouri LLC liability coverage also changes based on your add-ons like cyber, home-based, or professional insurance. While regular LLC liability insurance isn't state-required, you may want to invest in insurance if you work in an industry with a high chance of being sued or having customers injured, like construction workers or other high-risk professions.
Learn more about LLC Business Insurance.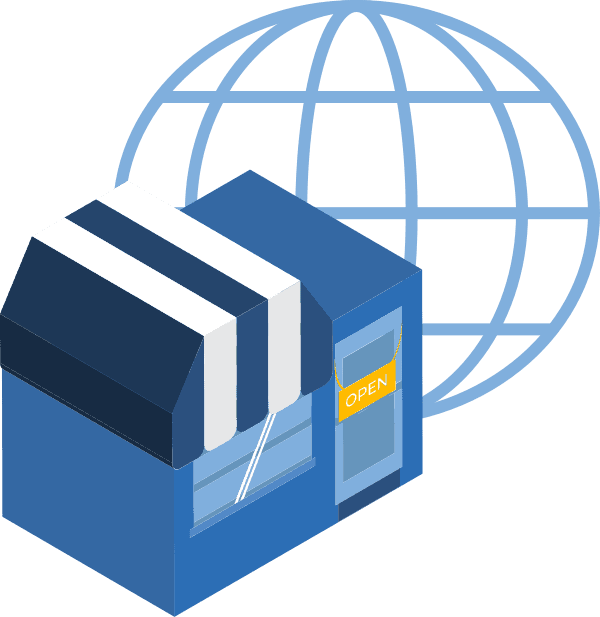 How much does it cost to register a foreign LLC in Missouri?