Start an LLC in Minnesota
To start an LLC in Minnesota, you'll need to choose a Minnesota registered agent, file business formation paperwork with Minnesota's Secretary of State, and pay a $135 state filing fee ($155 online). You can use our tool below to fill out the Official Minnesota LLC Articles of Organization, and even download, print, or save your progress, all for free.
The best part is you only need to enter your information once to create a free account and pre-populate your articles of organization, LLC operating agreement, LLC membership certificates, IRS filings, and ongoing annual filings to maintain your Minnesota LLC. You can use our free system to file direct with the state yourself or opt to have us help you out along the way.
How To Start An LLC In Minnesota
Minnesota limited liability companies (LLCs) are legal entities, formed at the state level, that offer flexible management, pass-through taxation, and personal asset protection. Below, we'll take you through each step required to start your Minnesota LLC.
1. Name Your LLC
Your business name needs to follow Minnesota's LLC naming guidelines, which you can read in MN Statute § 322C.0108. To put it briefly, your LLC name must:
Contain the words "limited liability company" or the abbreviation "LLC."
Not already be taken by another Minnesota business.
Not contain the words "corporation," "incorporated," or an abbreviation of those two words.
Not give the impression that your business offers services it isn't permitted to offer. Example: you can't call your bakery the Bagel Bank.
Already have a business name? Check to see if it's available.
Can I reserve a business name in Minnesota?
Yes. If you want to call dibs on a business name but aren't ready to actually form your LLC, you can file a Name Reservation form with the Minnesota Secretary of State and pay the $35 fee ($55 online) to reserve your business name for up to a year.
What's the difference between my LLC's name and an assumed business name?
The company name written on your Articles of Organization will be your LLC's legal name. Any other name you want to use for your business is an assumed business name (also called a fictitious business name or DBA). In Minnesota, you must file a Certificate of Assumed Name and pay the $30 filing fee ($50 online) to use an assumed business name.
Considering using an assumed business name? Learn How to Get a Minnesota DBA.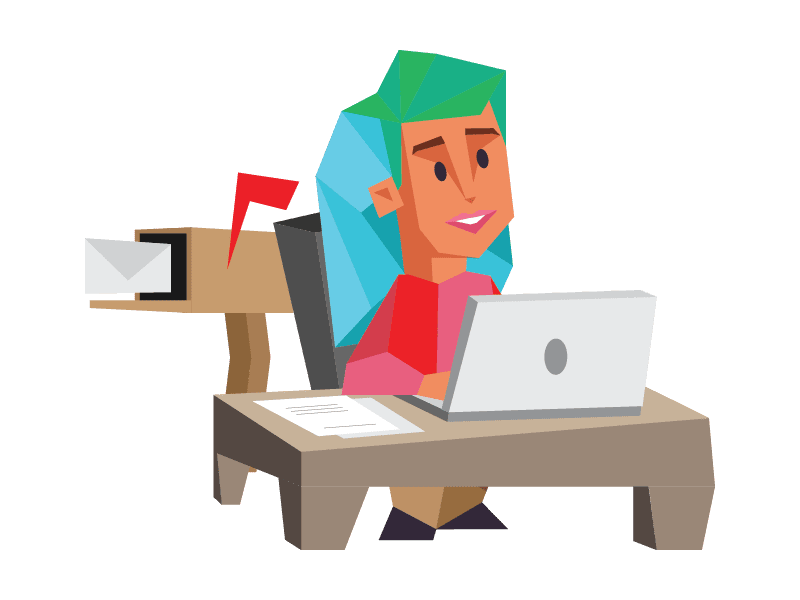 2. Designate a Registered Office
According to MN Statute § 322C.0113, every Minnesota LLC must have a registered office. Your registered office must be a physical address (not a P.O. box) where your business can receive legal mail and correspondence from the Secretary of State. If you appoint a Minnesota registered agent, make sure they will list their address as your registered office so you can keep your personal address off the public record.
Learn why the pros use a registered agent service.
Am I required to appoint a registered agent for my Minnesota LLC?
No. Unlike most other states, Minnesota does not require LLCs to appoint a registered agent. However, hiring a registered agent that will put their address on public forms instead of yours is the best way to protect your privacy, and it ensures that you won't miss any important legal mail.
What does a registered agent do?
A registered agent is a person or company authorized to accept legal mail (including lawsuits) on behalf of your business. If you do not have a registered agent for your business, you will be responsible for receiving legal notices at your registered office.
Can you be your own registered agent in Minnesota?
Yes. If you serve as your own registered agent, you will need to list your own address on public documents and be available during normal business hours to accept service of process in person.
For these reasons, many business owners hire a registered agent service for maximum privacy protection and peace of mind that they won't miss an important legal notice.
Can I change my registered agent after I start an LLC?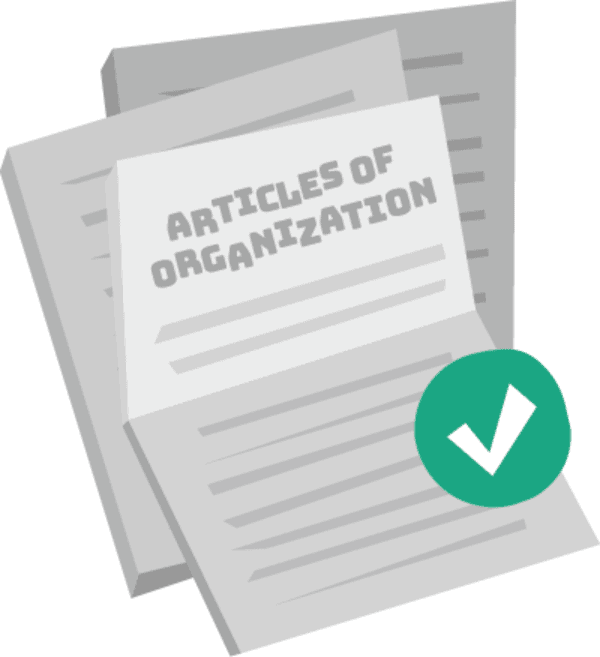 3. Submit LLC Articles of Organization
To make your LLC official, you must submit a form called the Articles of Organization to the Minnesota Secretary of State. You can submit this form online, by mail, or in person.
Note: All of the information on this form will become part of the public record.
You will need to include the following information in your Articles of Organization:
Company name: Has to include "limited liability company" or "LLC."
Registered office: Must be an actual street address (not a P.O. box).
Registered agent (optional): Someone designated to accept legal mail on behalf of your company.
Organizer: Name and address of the person who completes your Articles.
Email: Where the Secretary of State will send official notices.
Contact information: How the state will contact you if there's an issue with your filing.
Minnesota Business Snapshot (optional): If you want, you can answer some or all of these survey questions about your business.
How can I keep my personal information off the public record?
Articles of Organization are part of the public record. So if you put your own contact information on this form, you're likely to be flooded with spam mail.
If you want to keep your personal information off of public documents, the best way to do this is by hiring a registered agent service that will put their name and address on forms wherever possible.
What's the difference between a member-managed and manager-managed LLC?
A member-managed LLC is collectively run by all of its members, whereas a manager-managed LLC is run by one or more managers whom the members hired. The people who manage your LLC will have the power to sign contracts, hire employees, and open bank accounts, among other things.
For help with deciding which management structure will work for you, see our page on LLC Member Vs Manager.
How do I file the Minnesota Articles of Organization?
You can file the Articles of Organization online, by mail, or in person.
By mail or in person:
Minnesota Secretary of State – Business Services
Retirement Systems of Minnesota Building
60 Empire Drive, Suite 100
St Paul, MN 55103
Online:
Start Your Minnesota LLC Today!
Get Started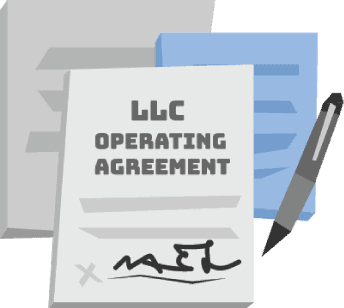 4. Write an LLC Operating Agreement
An operating agreement is a legal document that puts your LLC's rules, procedures, and structure into writing. This is where you record everything from membership interest to voting procedures to how you'll dissolve the business (if you ever need to).
Check out our attorney-drafted Minnesota LLC Operating Agreement.
Does Minnesota require an LLC to have an operating agreement?
No, LLCs are not required by law to adopt an operating agreement in Minnesota. MN Statute § 322C.0110 outlines what operating agreements may and may not cover, but there is no Minnesota law requiring an operating agreement.
Even so, operating agreements are essential internal documents for LLCs. You don't need to file your operating agreement with the Minnesota Secretary of State, but if you don't have one, your business will be governed by Minnesota's default LLC statutes.
What should be included in an operating agreement?
A good operating agreement specifies in detail how the LLC will handle the important situations it is likely to face, including allocating profits and losses, voting, settling disputes, and much more. Here are some topics that are covered in most operating agreements:
initial investments
profits, losses, and distributions
voting rights, decision-making powers, and management
transfer of membership interest
dissolving the business
Minnesota law puts some limitations on what operating agreements can include. For example, your operating agreement can't eliminate your business's obligation to act in good faith. But for the most part, you can include anything in your operating agreement within the bounds of the law.
Does a single-member LLC need an operating agreement?
Yes. Banks typically require LLCs—including single-member LLCs—to show an operating agreement when opening a business bank account. And if your business is ever sued, your operating agreement helps demonstrate that your LLC is a legally separate entity with clear rules and processes—which could be crucial for maintaining your limited liability.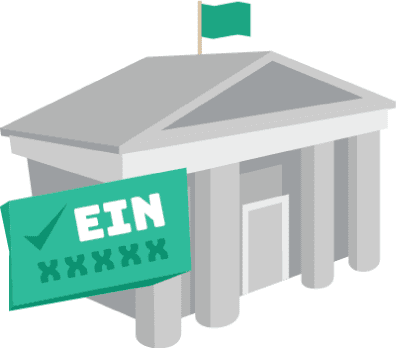 5. Get an EIN
Your EIN (Employer Identification Number) is the tax identification number the IRS will use to identify your LLC. Think of it as a social security number for your business. It is free to apply for an EIN from the IRS, either online or by mail. Online is fastest, but you'll need to apply by mail if you don't have a social security number.
Do I need an EIN for my Minnesota LLC?
Technically, only LLCs that have employees or are taxed as corporations are required to have an EIN. That being said, an EIN is almost always required to open a business bank account. And the alternative is giving out your own social security number to vendors and other business associates.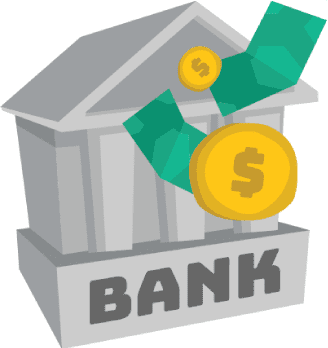 6. Open a Bank Account
It's imperative that you open a bank account for your LLC. Why? The reason LLCs have limited liability is that they're considered distinct legal entities, separate from their owners. If you mix business and personal spending, a court could decide that your business is not truly a separate entity—and you could be held personally liable for business debts.
Bring the following to the bank when you open your business bank account:
Minnesota LLC Articles of Organization (a copy is fine)
the LLC's operating agreement
the LLC's EIN
an LLC Resolution to Open a Bank Account (if your LLC has more than one member).
If your LLC has more than one member, use our free LLC Resolution to Open a Bank Account.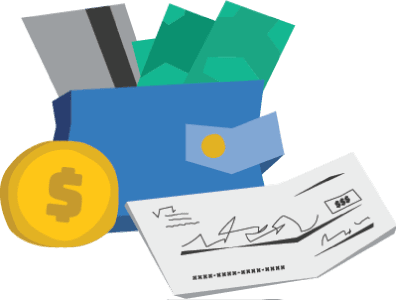 7. Fund the LLC
LLCs just wanna have funds. Each of your members should make an initial investment in the LLC to pay for their membership interest. This typically looks like each member writing a check to the LLC bank account. However, it's also possible for members to invest in the form of property or services. Just keep in mind that contributions of property or services frequently cause tax events.
What is LLC membership interest?
Membership interest is the percentage of the LLC that each member owns. Usually, the amount you invest is directly proportional to your membership interest. For example, if five LLC members invest $1,000 each, and a sixth member invests $5,000, then five members would each have 10% membership interest, and the sixth member would have 50% interest. Voting power is usually, but not always, tied to membership interest. So in this example, the sixth member's vote would have as much weight as the other five members' votes combined.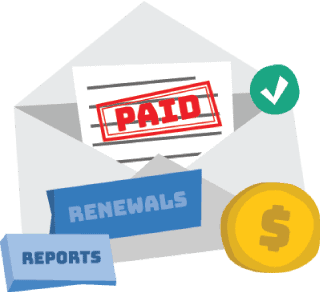 8. File State Reports & Taxes
Minnesota LLCs need to file an annual report (called the Annual Renewal) every year. The Secretary of State's office uses this report to be sure they have up-to-date contact and ownership information for your LLC. The Minnesota Annual Renewal is free to file, but if you neglect to file it, the state will dissolve your business.
Too much pressure? Let us file your Minnesota Annual Renewal for you.
When is the Minnesota Annual Renewal due?
The Minnesota Annual Renewal is due by December 31st.
How are Minnesota LLCs taxed?
Minnesota LLCs are subject to pass-through taxation by default, meaning that the LLC's profits "pass through" the business to the members. The members then report the profits as income on their personal tax returns. LLC profits are taxed at the federal self-employment tax rate of 15.3%. An LLC can also elect to be taxed as an S-Corp or a C-Corp.
Learn more about S-Corp Vs LLC tax designation.
*This is informational commentary, not advice. This information is intended strictly for informational purposes and does not constitute legal advice or a substitute for legal counsel. This information is not intended to create, nor does your receipt, viewing, or use of it constitute, an attorney-client relationship. More information is available in our Terms of Service.
Ready to Start an LLC in Minnesota?