Premium Leather Corporate Book & Seal
We're Just Not Annoying®
Corporate Book
Our corporate book is made of the highest quality synthetic black leather for a smooth, professional look.
1/2 Inch Zip Binder
Sleek Black Leather
Holds Your Corporate Documents
Only $40
Corporate Seal
Our corporate seal is of the highest quality, engraved with your company name for easy embossing and stamping.
Highest Quality
Laser Engraved
Customized to Your Business
Only $30
Free Shipping - Order Today
Our premium leather corporate books include:
Premium Synthetic Black Leather Zip Binder (1/2 inch)
Corporate Bylaws
Shareholder Meeting Minutes
Corporate Resolutions
Printed Stock Certificates (20) w/Full Page Stubs
Stock Transfer Ledger
Corporate Tax Forms (For EIN & S-Corp)
Pricing:
Corporate Book: $40
Corporate Seal: $30
Total: $70
Overseas shipping add $150.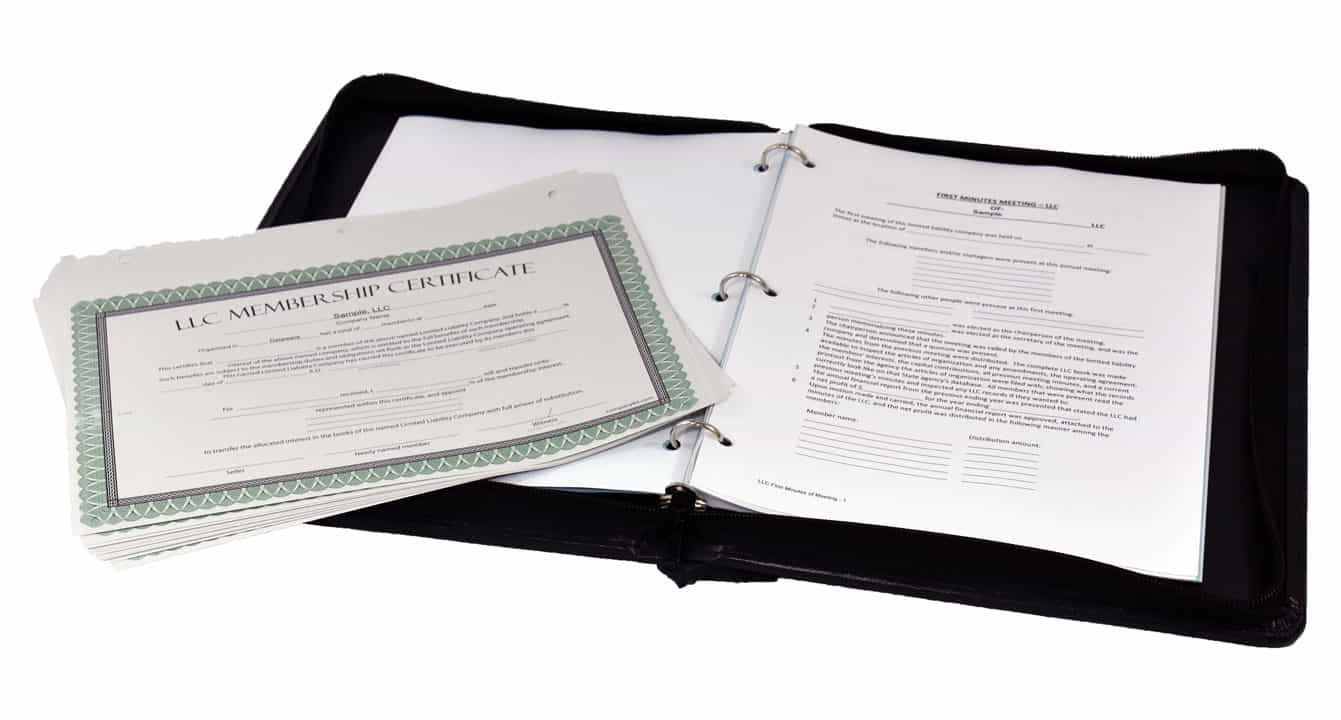 LLC Books Include:
Certificate of Formation
LLC Operating Agreement
Initial Resolutions
20 Custom Membership Interest Certificates
Initial and Annual Meeting Minutes
Membership Transfer Ledgers
Minutes of Initial Member Meeting
Minutes of Annual Meetings
Waiver of Initial Meeting
* If you would like different colors, please let us know.
Corporate Books Include:
Certificate of Incorporation
Meeting Notes
Special Shareholder Meeting Minutes
Annual Shareholder Meeting Notice
Special Shareholder Meeting Notice
Waiver of Initial Shareholder Meeting