Colorado Corporate Bylaws
Colorado corporate bylaws are the rules that govern your corporation's operations and create an organizational structure for your company. Bylaws outline policies for appointing directors and officers, holding shareholder and board meetings, and handling conflicts of interest, among other issues.
Strong corporate bylaws are essential, which is why we at Northwest offer a free, attorney-drafted template you can use to create corporate bylaws that suit your business.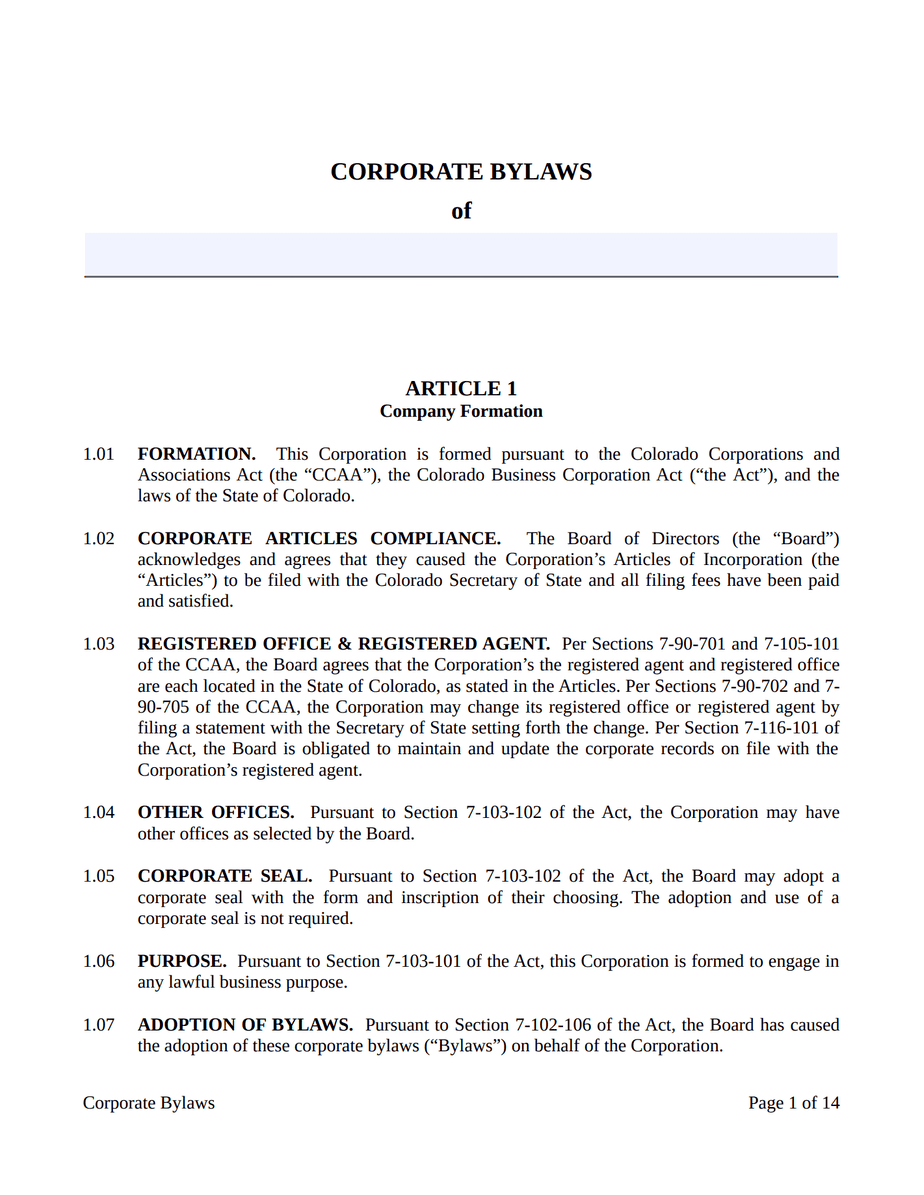 FAQs
Are bylaws filed with the state of Colorado?
No. Your corporate bylaws are internal documents, which means they should be kept on file with your business records.
Do bylaws need to be signed?
No. Colorado statutes do not explicitly state that bylaws need to be signed. However, including the names and signatures of all board members and officers adds to your corporation's legitimacy, and helps to ensure that your bylaws will hold up in court.
How do I amend my bylaws in Colorado?
Colorado's statutes provide some rules for amending bylaws (see CO Rev Stat § 7-201 – 203), but for the most part, corporations establish the procedures for amending bylaws in the bylaws themselves.
For example—if your Colorado Articles of Incorporation allow—your corporate bylaws could change the terms of a quorum (the minimum number of board members need to hold an official meeting), or prohibit directors from voting on bylaws at all.