Indiana Corporate Bylaws
Alabama corporate bylaws are the rules that define your corporation's operations and organizational structure. Your bylaws establish many important policies, including rules for appointing directors and officers, holding shareholders' and board meetings, amending the bylaws themselves, and handling conflicts of interest.
Bylaws are some of the most important internal documents you have, which is why Northwest offers a free, attorney-drafted template specific to Indiana corporations to help you create the best corporate bylaws for your business.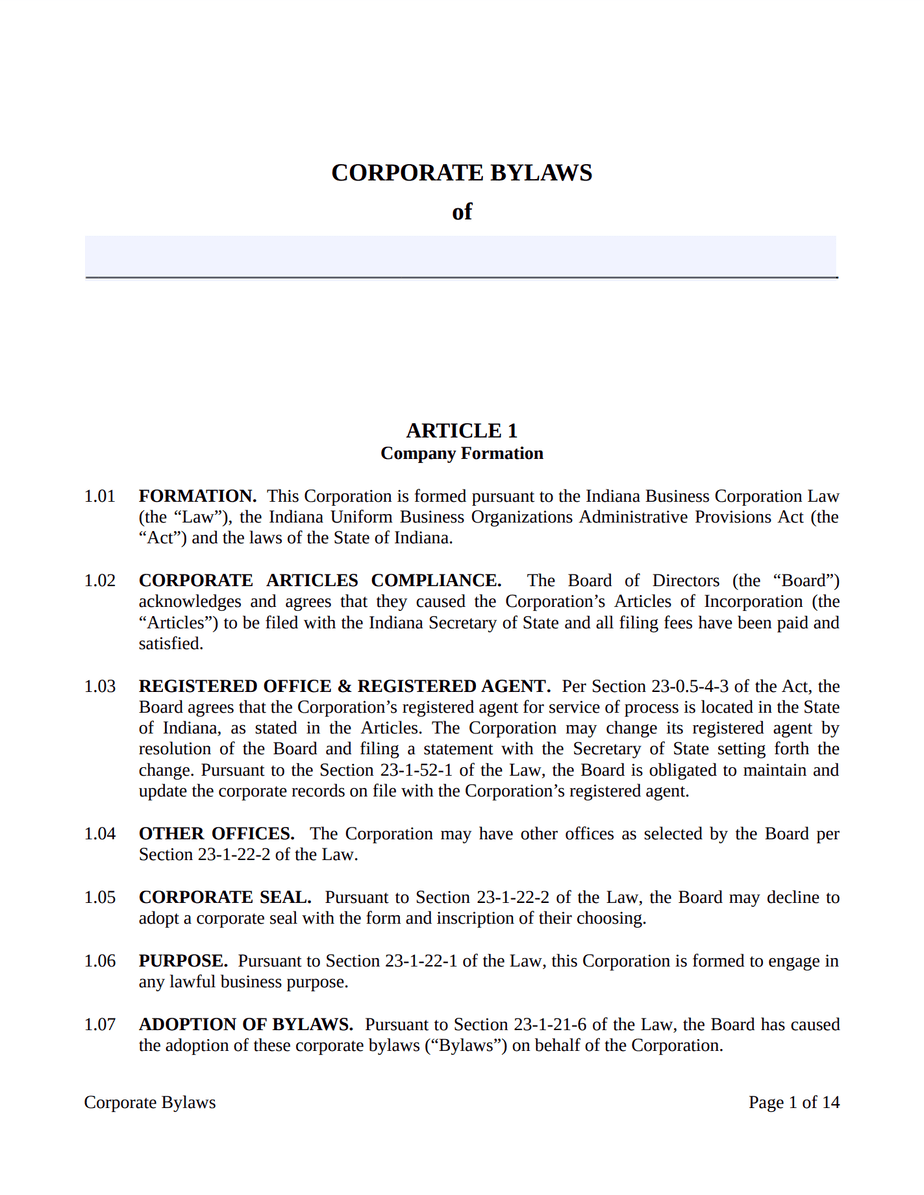 FAQs
Are bylaws filed with the state of Indiana?
No. Your corporate bylaws are internal documents, which means you'll keep them filed away with your own business records.
Do bylaws need to be signed?
No. Including signatures with your bylaws is standard practice. However, Indiana's statutes don't explicitly require signatures on bylaws.
How do I amend my bylaws in Indiana?
Bylaws may be amended by shareholders or directors, but the specific policies for amending bylaws are stipulated in your articles or in the amendments themselves. (See IC § 23-1-39.) For example, your articles may reserve the power to vote on amending bylaws strictly for shareholders. Or, your bylaws may change the terms of the voting requirements outlined in the state statutes.