Iowa Corporate Bylaws
Iowa corporate bylaws are the rules that guide your corporation's operations and create your company's organizational structure. Your bylaws establish policies for crucial aspects of your company, including appointing directors and officers, organizing board meetings and shareholders' meetings, amending the bylaws themselves, and handling conflicts of interest.
Bylaws are a fundamental part of your business, so it's important to get them right. That's why we at Northwest offer a free, attorney-drafted template, specific to Iowa corporations, that you can use to create corporate bylaws for your business.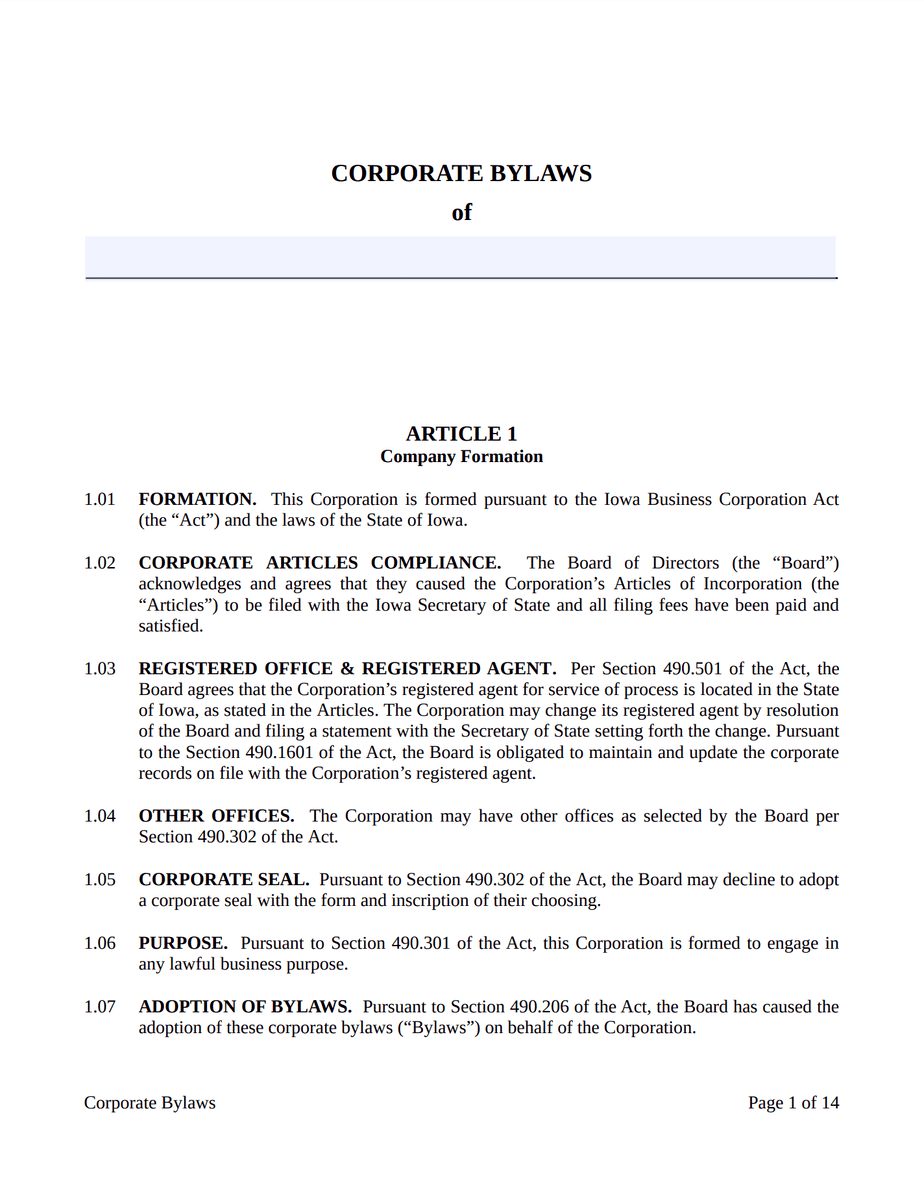 FAQs
Are bylaws filed with the state of Iowa?
No, your corporate bylaws aren't part of the public record. You'll keep your bylaws on file with your own internal records.
Do bylaws need to be signed?
It's a good idea to get your bylaws signed by directors and officers. It adds legitimacy to your business and is standard practice. However, signatures aren't technically required.
How do I amend my bylaws in Iowa?
In general, shareholders and the board of directors are each permitted to amend bylaws. However, your articles of incorporation or even your bylaws themselves may restrict voting power. For example, Iowa Code § 490.1020 states that articles or bylaws may allow for shareholders to retain exclusive rights when it comes to amending bylaws.