Free California Religious Corporation Articles
The California Secretary of State requires specific articles of incorporation for a CA religious nonprofit corporation.  Religious corporations are meant for…. You guessed it!  Religious purposes. There is specific language needed to get your religious corporation articles accepted. Please enjoy our free California religious corporation articles of incorporation template.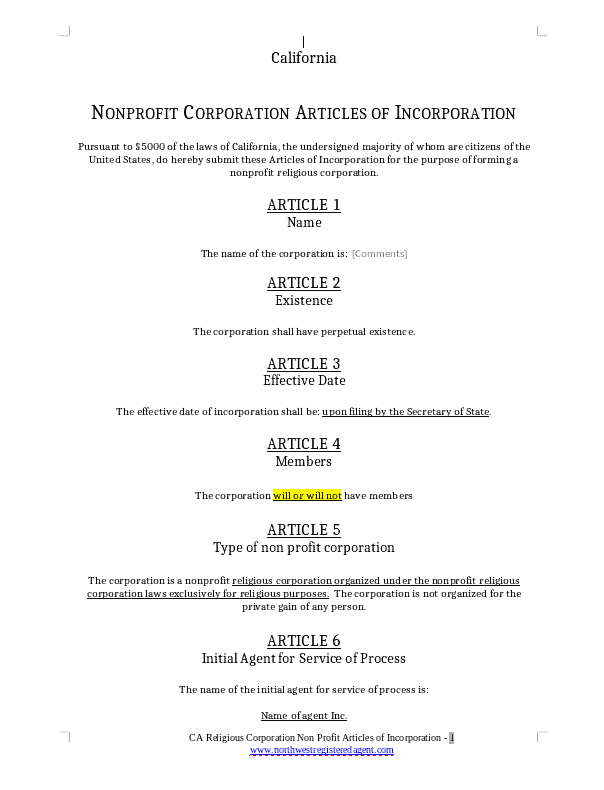 Our California Religious Corporation Articles
Please note the highlighted parts and underlined parts that you need to address.  California religious corporations still need a corporate ending.
These articles are custom drafted to include the proper religious language, but you still need to have a more specific religious purpose listed on article 10.
These California religious non profit corporation articles of incorporation should be approved by California, but as you can see, you still need to fill in specific areas.  If you do not want to do the filing, we charge $100 to file your CA religious nonprofit corporation for you.
We hope you will decide to do the filing yourself and use us as your California registered agent.  You'll need an agent for service of process anyway, and you can see our pitch below on how we will make forming and maintaining your CA nonprofit easier, just with our free nonprofit compliance tools.