Free Template For WA Nonprofit Articles Of Incorporation
All you Washington State non profit do-it-yourselfers, here is our free specially crafted Washington articles of incorporation for a non profit organization, including the correct wording to apply for the IRS federal tax exemption.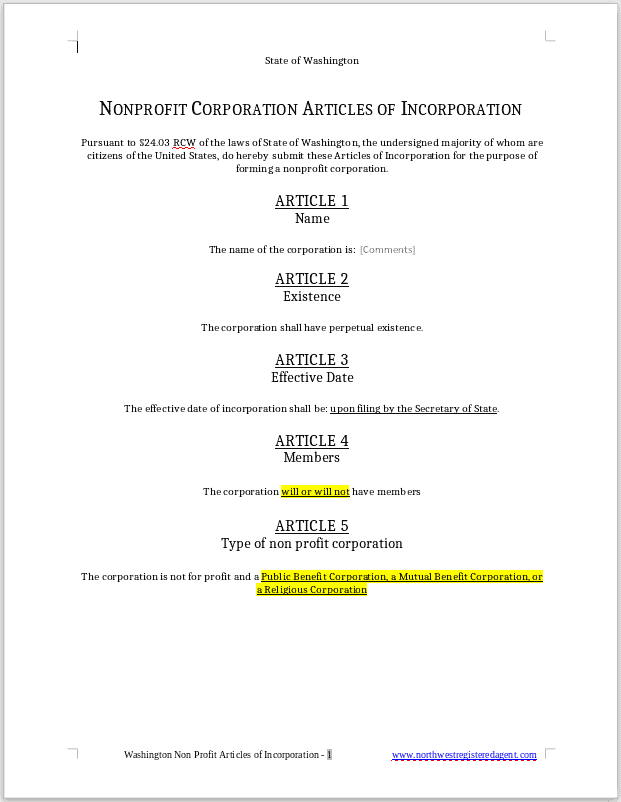 WASHINGTON STATE INCORPORATION TEMPLATE WITH 501C3 LANGUAGE
Washington State requires the signed consent of the initial registered agent; however, the signature does not have to be in original ink. If you hire 'Northwest' as your Washington registered agent for your WA nonprofit, there are forms ready to go in your online account.