Idaho LLC
Operating Agreement
An Idaho LLC operating agreement is a legal document that lays out the organizational structure of your LLC. It covers important business procedures, such as voting, transferring membership interest, allocating profits and losses, and dissolution (should it ever come to that).
Your operating agreement is an internal document, which means it isn't filed with the Idaho Secretary of State—however, it's one of the most important internal documents to have on hand. Knowing this, we at Northwest provide a range of free, attorney-drafted templates for operating agreements that you can use to create the right operating agreement for your business.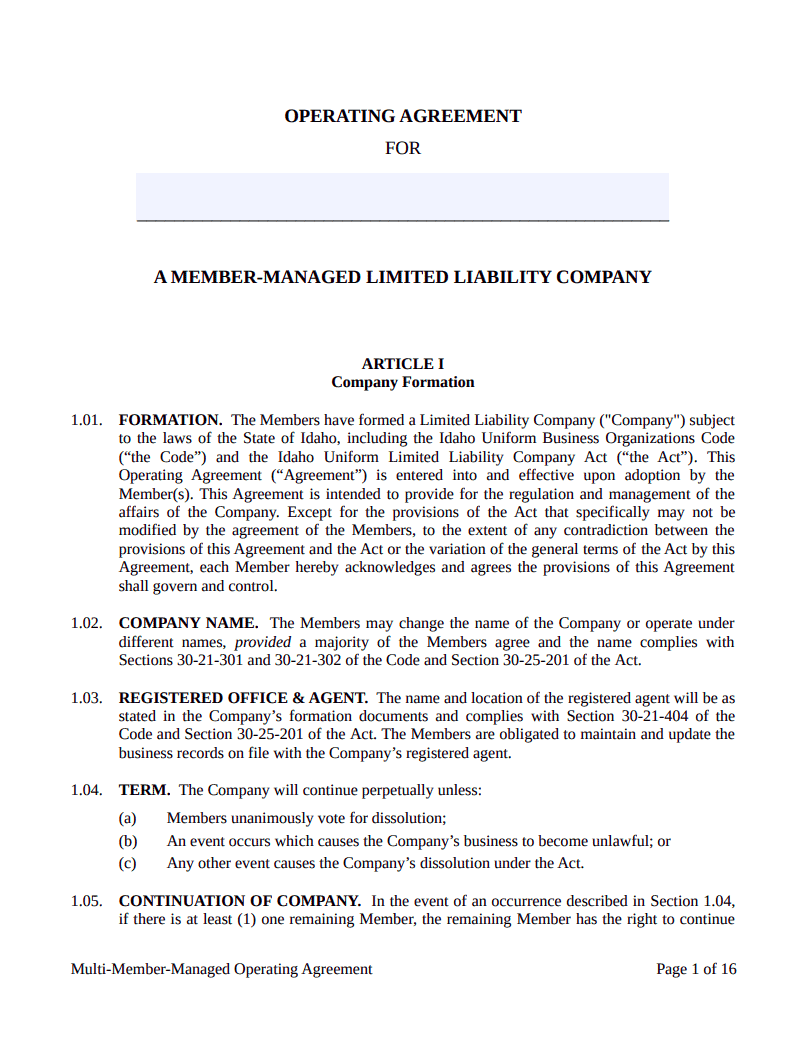 FAQs
Is an operating agreement required in Idaho?
Technically, no, a written document is not required. But if you don't have a written operating agreement, your business operations will be restricted to Idaho's default laws.
Do I have to file my operating agreement in Idaho?
No. Your operating agreement is an internal document, which means you'll keep it on file with your personal records.
Does a single-member LLC need an operating agreement?
Actually, yes. It may seem strange to create an agreement with yourself, but even a single-member LLC will need an operating agreement for some tasks. For example, as a legal document, an operating agreement is important to have for opening a bank account and proving your limited liability status.
*This is informational commentary, not advice. This information is intended strictly for informational purposes and does not constitute legal advice or a substitute for legal counsel. This information is not intended to create, nor does your receipt, viewing, or use of it constitute, an attorney-client relationship. More information is available in our Terms of Service.