Maine LLC
Operating Agreement
An operating agreement is a legal document that governs your Maine LLC. A good operating agreement covers important procedures like voting, transferring membership interest, allocating profits and losses, and—should it ever come to this—dissolution.
Unlike your Maine Certificate of Formation, your operating agreement is an internal document, so you won't file it with the state. That said, it's one of the most important internal documents for your LLC to have on hand. For this reason, we at Northwest offer a selection of free, attorney-drafted operating agreement templates you can use to create an operating agreement that works for your business.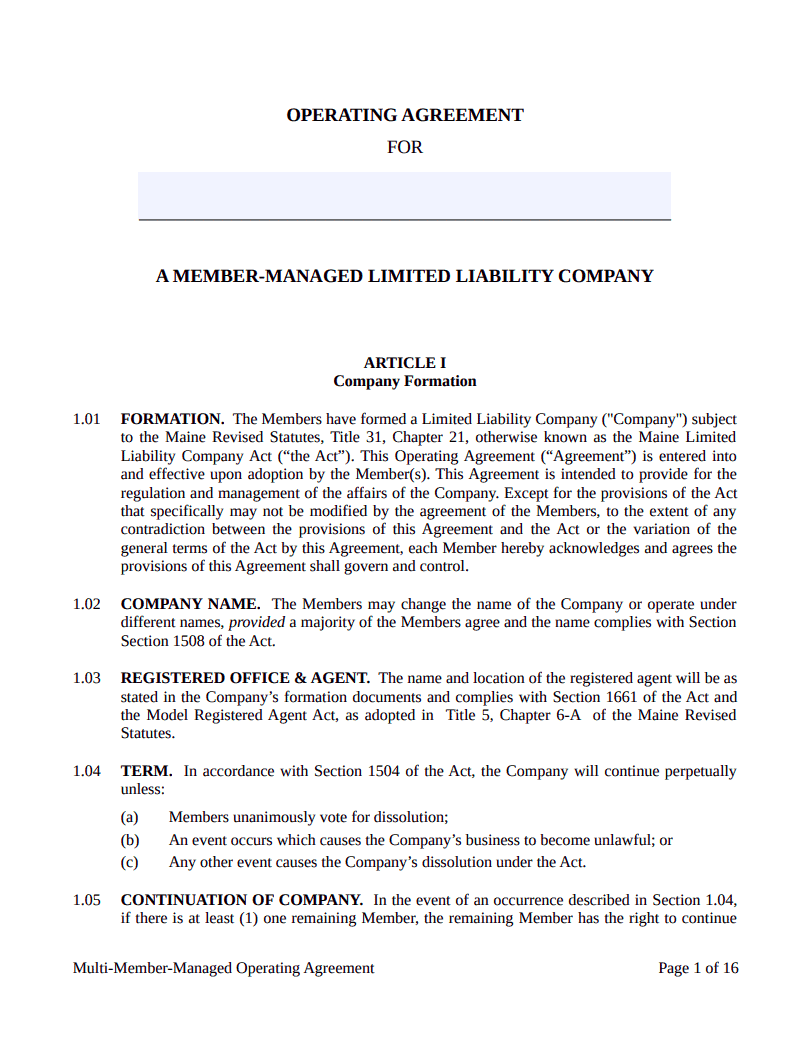 FAQs
Is an operating agreement required in Maine?
Yes. Unlike most states—in which an operating agreement is encouraged but not required—Maine's statutes clearly state that "a limited liability company agreement must be entered into or otherwise existing" before an LLC can be formed. (A "company agreement" is the same thing as an operating agreement.)
Do I have to file my operating agreement in Maine?
No. Your operating agreement is an internal document, which means you should keep it safely filed with other important documents for your LLC.
Does a single-member LLC need an operating agreement?
Actually, yes. It may seem odd, but even a single-member LLC will need official documentation to show proof of ownership. In this sense, an operating agreement may be necessary for a single-member LLC to open a bank account. Clearly defining processes in an operating agreement also helps define the business as a distinct entity—which can help you maintain limited liability.
*This is informational commentary, not advice. This information is intended strictly for informational purposes and does not constitute legal advice or a substitute for legal counsel. This information is not intended to create, nor does your receipt, viewing, or use of it constitute, an attorney-client relationship. More information is available in our Terms of Service.