Texas LLC Taxes
Texas LLCs are taxed as pass-through entities by default, which means that the LLC itself doesn't pay income tax. Instead, the profits and losses of the LLC are passed on to the LLC owners (called members) and reported as income on their individual tax returns. LLC members are subject to the 15.3% combined self-employment tax (12.4% for social security and 2.9% for Medicare). A benefit of doing business in Texas is that there's no state income tax for individuals or corporations. Also, while Texas has an annual franchise tax, most LLCs won't need to pay anything. We'll explain the tax requirements for Texas LLCs.
In this article, we'll cover: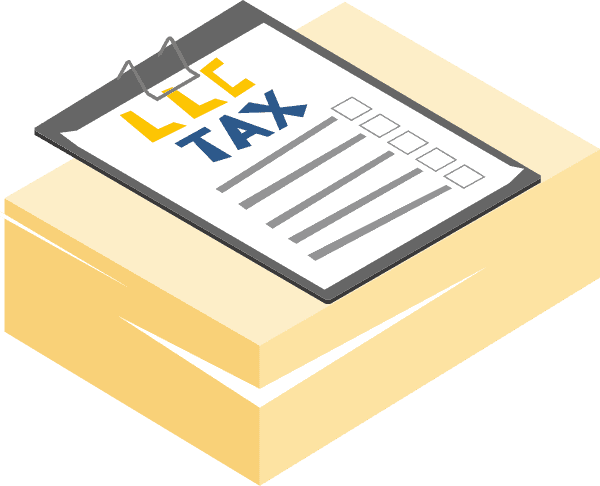 How Are Texas LLCs Taxed?
If you own a single-member LLC, it will be taxed as a sole proprietorship (aka "disregarded entity") by default. If you have multiple LLC members, you'll be taxed as a partnership by default. Multi-member LLCs need to report their income to the IRS each year by filing an information return, but the income tax itself is paid by the individual members. Here are the federal tax forms that LLCs with default tax status need to file:
Texas LLCs can also elect to be taxed as S-corporations (S-corps) or C-corporations (C-corps.) We'll explain how that works.
Texas LLCs taxed as S-corp
Both LLCs and corporations can elect S-corp tax classification by filing Form 8832 with the IRS. S-corps are considered pass-through entities, like default status LLCs, meaning the profits and losses are passed onto the members or shareholders. However, unlike regular LLCs, S-corps can make distributions to their members that aren't subject to the 15.3% self-employment tax. Paying taxes as an S-corp is more complex than as a regular LLC, so it's a good idea to consult a CPA before taking this step.
S-corps must report their income to the IRS annually by filing Form 1120-S.
LLCs taxed as C-corp
LLCs can also elect C-corp status, the default tax classification for corporations. C-corps in Texas are subject to federal corporate income tax (21%). Luckily for C-corp owners, Texas has no state corporate income tax. C-corps are eligible for a wider range of tax deductions and credits than regular LLCs. However, filing taxes as a C-corp is a lot more complicated than filing as a default status LLC or an S-corp, so most LLCs don't choose to be taxed as C-corps. It's a good idea to seek out an accountant if you're considering C-corp status.
C-corps file IRS Form 1120.
Texas State Income Tax
Texas is one of only a few states with no corporate or individual income tax. So Texas LLCs only need to pay federal income tax. No wonder so many business owners choose to set up shop in Texas! You will, however, need to file an Annual Franchise Tax Return.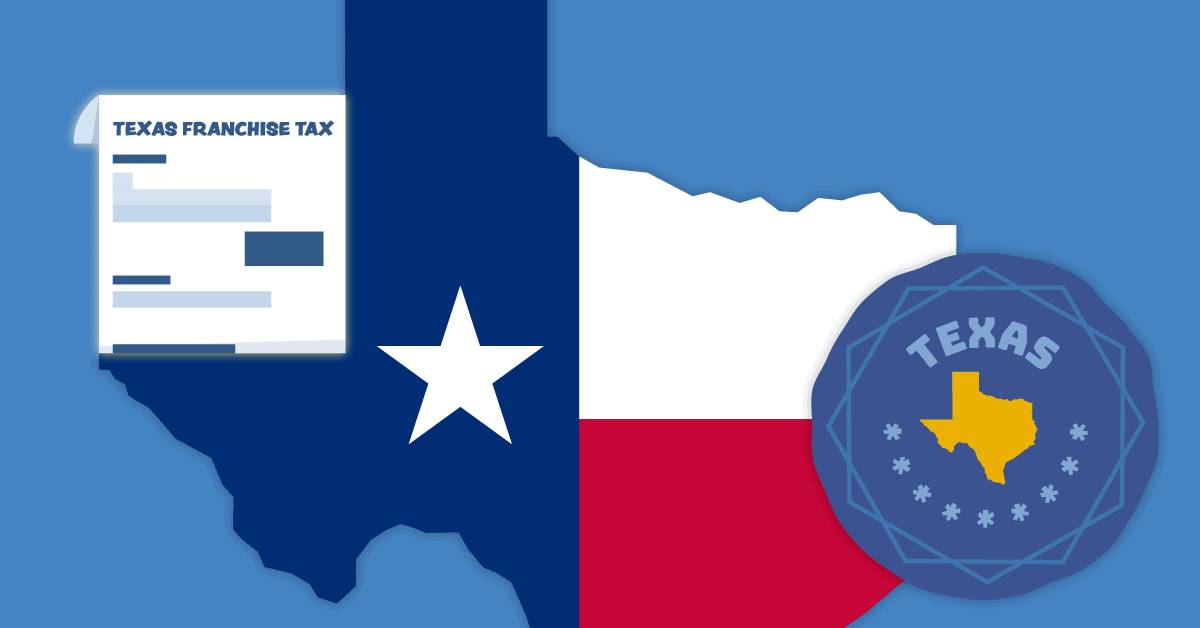 Texas Annual Franchise Tax
Instead of an annual report, Texas requires LLCs to file an Annual Franchise Tax Return each year. While this is technically a tax, only businesses that make over $1.23 million in annual revenue will actually need to pay money. Businesses earning less than that just need to file a No Tax Due Report. Below, we break down the tax rates and the forms you'll need to file.
| | | | |
| --- | --- | --- | --- |
| Business Type | Total Revenue | Tax Rate | Tax Form |
| All Businesses | $1,230,000 OR less | No Tax Due | |
| All Businesses | Greater than $1,230,000 but less than $20 million | 0.331% of your total revenue | |
| Retail or Wholesale | Greater than $20 million | 0.375% of your total revenue | |
| Businesses other than retail or wholesale | Greater than $20 million | 0.75% of your total revenue | Texas Franchise Tax Report (05-158-A) – Long Form |
Learn how to file the Texas Annual Franchise Tax Return.
Sales and Use Tax
Texas has a state sales and use tax of 6.25%. Local tax jurisdictions can also impose a sales tax of up to 2%, bringing the combined sales tax up to 8.25% in some places. If you plan to sell taxable goods or services in Texas (or to Texas customers), you'll need to file for a Sales and Use Tax Permit with the Texas Comptroller.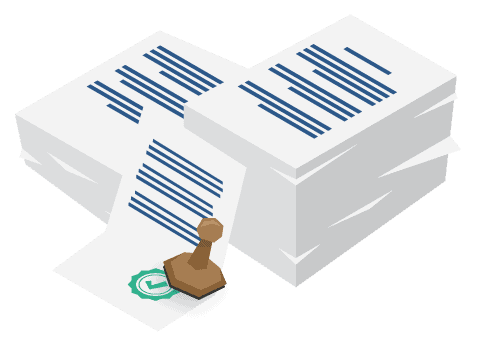 Local Texas Taxes
In addition to local sales and use tax, tax jurisdictions can levy other local taxes, including property tax and taxes for certain industries, such as alcohol, tobacco, or hotels. You should contact your local government in the cities and counties where you do business to make sure you're meeting your local tax obligations.
Other Taxes in Texas
We've covered most of the federal, state, and local taxes you can expect in Texas, but if you have employees or do business in certain industries, you'll have additional tax requirements.
Texas State Employer Taxes
If your LLC has employees, you'll need to pay unemployment insurance (UI) tax. You may also need to purchase workers' compensation insurance. We'll explain how this works.
Unemployment Insurance Tax—Texas employers pay UI tax on the first $9,000 in wages paid to each employee. The tax rate for new employers is either the NAICS national average or 2.7%, whichever is greater. After that, your tax rate will be determined by the amount of wages paid, whether you pay your taxes on time, and the amount of unemployment claims charged to you.
Workers' Compensation—Private employers in Texas aren't generally required to purchase workers' comp insurance, unless they contract with government entities. However, it's still a good idea to purchase this insurance, as an injured employee could sue you if they don't receive workers' compensation. You can either purchase workers' comp insurance from a private company licensed by the Texas Department of Insurance or self-insure, if you meet the financial requirements.
For more information on employer taxes, check out the Texas Workforce Commission website.
Industry Taxes
Here are some industries in Texas that need to pay additional taxes:
Automotive oil sales
Battery sales
Cement production
Coastal production
Coin-operated machines
Crude oil
Horse or greyhound racing
Hotel
Insurance
Loan administration
Manufactured housing
Mixed beverages
Motor fuels
Motor vehicles
Natural gas
Oil and gas well servicing
Off-road heavy duty diesel equipment
Oyster sales
Sexually oriented businesses
Tobacco, cigarettes, and e-cigarettes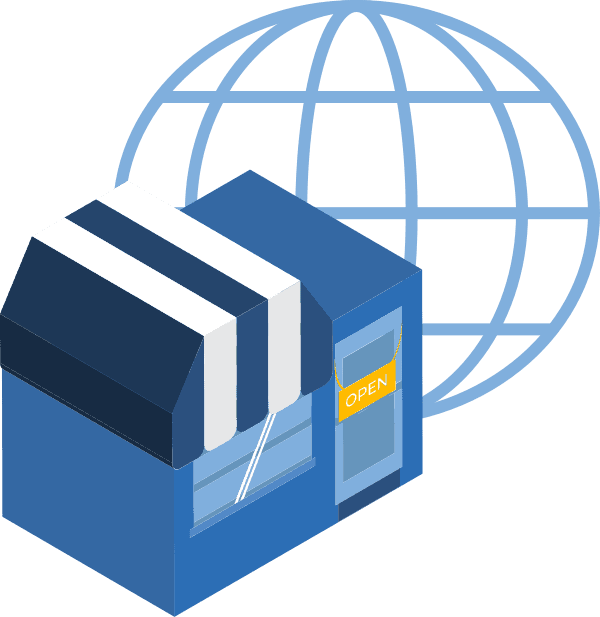 Do foreign LLCs in Texas need to pay Texas taxes?
Yes. If you formed your LLC in another state but want to do business in Texas, you need to register as a foreign LLC in Texas and pay all applicable taxes. This means you'll need to file a Texas Annual Franchise Tax Return every year and collect sales and use tax.