New York Office Of Alcoholism And Substance Abuse Approval
If your organization benefits any kind of substance abuse rehabilitation programs, you will need an agency approval from New York State Office of Alcoholism and Substance Abuse (NYS OASAS) attached to your certificate when it is filed with the NY Department of State.
New York Office of Alcoholism Request Letter Template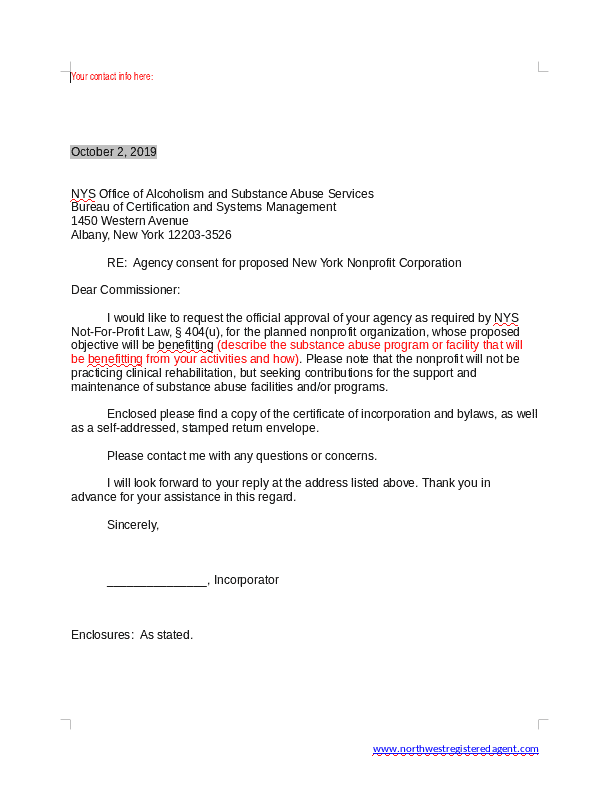 What is the procedure for getting the agency approval?
Deliver a formal request for approval to the agency explaining your charitable purpose that relates to substance abuse, with copies of your proposed certificate of incorporation and bylaws. Include a self-addressed and stamped return envelope. See our free sample request letter template. The Office will contact you if more information is needed.
Contact Information:
NYS OASAS
Bureau of Certification and Systems Management
1450 Western Avenue
Albany, NY 12203-3526
Phone:  (518) 485-5963
Fax #:  (518) 457-1147
New York Nonprofit Organization