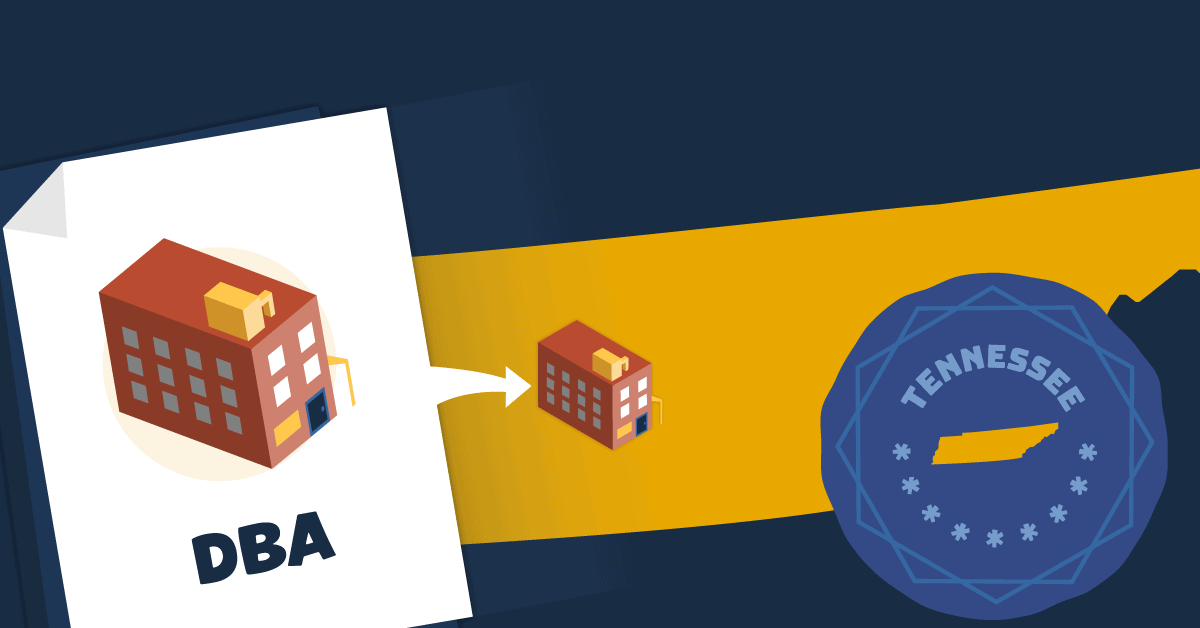 Q: I am interested in filing a DBA. Please tell me what information I need to know about DBAs to make it official/compliant.
Thank you to Carly Zimmerman from Tennessee, owner of VolunteerSolve, for that great question! VolunteerSolve helps nonprofits mobilize their volunteer programs so they can save money, build community, and achieve their missions.
If you want to do business using a name other than your legal business name, you will need to obtain a "doing business as" name (DBA). In Tennessee, DBAs for LLCs, limited partnerships, and corporations must be registered with the Secretary of State's office. We'll explain how to make your DBA official in Tennessee.
What is a DBA in Tennessee?
A DBA is any name a business operates under other than the official business name or the owner's legal name. In Tennessee, a DBA for a registered business such as an LLC or corporation is called an "assumed name." You must register your assumed business name with the state prior to using it.
Why would I need a DBA?
There are many reasons why you might need a DBA, such as:
Launching a new product line. For example, "Electronic Supplies, LLC" might use the DBA "Ethereal Sounds" to brand their new line of speakers.
Creating a brand for a sole proprietorship/general partnership. Without a DBA, sole proprietors and general partners are required to include the owner's full name in their business name. If "Brenda Williams & Hank Thomas Window Shades" isn't your first choice for a business name, you might want to register a DBA.
Re-branding. Maybe you opened a bookstore called "Dusty Pages, Inc." only to realize that your real passion is for selling puzzles and games. You could get a DBA for "Never Board" and start using that name for your business.
How do I obtain a DBA in Tennessee?
Here's how you get a DBA in Tennessee:
Choose an assumed name
According to Tennessee law, an assumed name must be unique among business names in Tennessee and cannot:
Suggest that the business performs a service it's not authorized to perform. For example, don't call your bakery "The Donut Doctors" unless you're licensed to provide medical care in addition to delicious fried desserts.
Imply that the business supports a charitable cause or is affiliated with a professional or fraternal organization, unless you have written proof.
Suggest that the business is a state agency.
Before filing your DBA, you should do a quick business search to make sure your name isn't already in use.
Register your assumed name
The process for registering a DBA will look different depending on whether you have a non-registered business (sole proprietorship or general partnership) or a registered business (such as a Tennessee LLC or Tennessee corporation).
For sole proprietorships/general partnerships:
To register a business name, apply for a Business Tax License with your local county clerk. The process and fees will vary by county.
For LLCs, corporations, and limited partnerships:
Complete the Application to Register an Assumed Name on the Secretary of State website. Once you complete the application, you can either submit it online or print and mail the documents with a check. The filing fee is $20.
Renew your assumed business name every five years
Assumed names in Tennessee must be renewed every five years through the Secretary of State website.