Tennessee LLC Cost
It costs $300 to form your Tennessee LLC with the state by filing your Articles of Organization. If you have more than six members in your LLC, you'll need to pay an additional $50 per member. You'll pay that $300 fee again when you file your Tennessee LLC annual report. You'll also need to factor in the cost of hiring a registered agent, getting workers' compensation insurance, or obtaining business licenses. We break down all the costs of starting a Tennessee LLC here.
What You'll Find in This Article: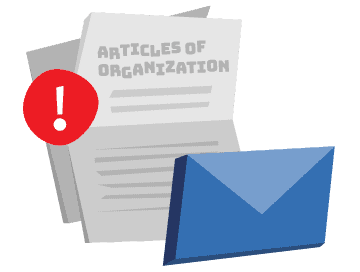 Tennessee LLC Formation Filing Fee: $300
One of the first fees you'll encounter in starting your LLC is the $300 filing fee for submitting your Tennessee Articles of Organization. Filing your Tennessee LLC articles with the Secretary of State, Business Services Division, is what officially forms your business. If you are filing with a deferred formation date, you'll also need to file a Certificate of Formation for $20.
Tennessee also allows business owners to form Series LLCs at no extra cost. Series LLCs are LLCs where one 'parent' company houses a group of 'child' businesses within it. To form a Series LLC in Tennessee, you'll check the box on your Articles of Organization.
Learn more about how to start a Tennessee Series LLC.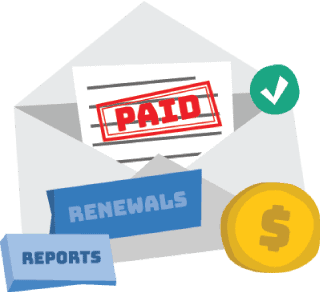 Tennessee Annual Report Fee: $300
Tennessee LLCs must pay $300 to file an annual report on the first day of the 4th month following the end of their fiscal year. For example, if your LLC formed in February of 2022, you'll file your annual report on June 1st 2023. If your LLC has more than six members, then you must pay an additional $50 for each member along with the $300. Your annual report updates the state of any changes to your LLC and ensures your business information is current.
Find out how to file your Tennessee Annual Report.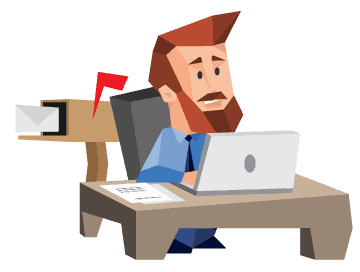 Tennessee Registered Agent Fee
Registered agent service varies in price and can change, depending on the company you choose. At Northwest, our service is $125 per year and never goes up. You may, however, elect to be your own registered agent for free, but that leaves your personal information out in the open. To protect your private address and contact details, consider hiring a Tennessee registered agent service like Northwest.
A registered agent is the person or company responsible for accepting legal mail, like lawsuits and service of process, on behalf of your business. Your registered agent must be based in Tennessee and will need to be available at the address you list on your Articles of Organization during regular business hours. Without a registered agent, the state will reject your formation paperwork.
Tennessee State Business License Fee
Tennessee requires all LLCs to get a business license for $15. Businesses who earn between $3,000 and $10,000 need to obtain a minimal activity license, while businesses that make more than $10,000 need to get a standard business license. Both licenses cost $15. You will request your Tennessee business license from your local county or municipal clerk.
Tennessee Professional Licensing Fees
Professional licensing fees in Tennessee vary and are used for LLCs in specialized industries like physical therapy, accountants, or court reporters. You'll need to contact the board that regulates your industry to see what applications, licenses, or fees you may need. For example, court reporters pay $250 for their initial license.
Local Business License Fees in Tennessee
Some towns and counties in Tennessee charge businesses a fee for a county business license or another form of local license. For example, in Pigeon Forge, LLCs need to pay $15 to get their County business license. However, in Shelby County, LLCs only need to get the state-required business license from their county clerk's office.
Optional LLC Fees in Tennessee
We've covered the necessary costs of starting an LLC in Tennessee, but there are also optional costs you should consider:
Name Reservation
To reserve an LLC name in Tennessee, you'll pay a $20 filing fee for submitting your Tennessee Application for Name Reservation. Your application holds your name for 120 days. Only applications for names that fit the Tennessee LLC name requirements outlined in TN Code § 48-207-101 (2021) and are available will be accepted. Use the Tennessee Business Name Availability Search to check if your name is up for grabs.
Assumed Name
An assumed name or DBA in Tennessee costs $20 to file an Application for Registration of Assumed Limited Liability Company Name. A DBA or "doing business as" is used to legally do business under a name other than the official or legal name of your LLC and is formally called an assumed name in Tennessee. For each assumed name you want to use, you'll submit a new application and pay the $20 filing fee. Your assumed name is good for five years and then it must be renewed if you'd like to continue using it.
Certified Copies of Business Documents
It costs $20 to order certified copies of your Tennessee Articles of Organization. You can order these by mail or in-person. Unfortunately, expedited service is not available, but processing only takes about two days, plus some added time for mailing. It's a great idea to keep these certified copies on record for showing banks, state agencies, or for foreign registering your business.
How to get Tennessee Articles of Organization certified copies.
Tennessee Certificate of Good Standing
Getting a Certificate of Good Standing in Tennessee costs $20. You can request your copies by mail or in-person. Like with the certified copies, there is no expedited filing available, but processing takes up to two days with a little additional time for mailing. Your Certificate of Good Standing proves your LLC's compliance with state LLC laws, annual reports, and fees. You can also use your certificate to register your LLC in another state.
Here's how to get a Tennessee Certificate of Good Standing.
Business Insurance Premiums
The fees you'll pay for business or workers' compensation insurance vary depending on factors like your location, number of employees, and high-risk of injury or being sued. A close estimate of what most employers pay is $0.57 per $100 of payroll every pay period. Tennessee requires all LLCs with five or more employees to have workers' compensation insurance. If your business is in the construction trade industry, you'll need to get workers' compensation insurance even if you only have one employee.
The cost for Tennessee LLC liability coverage also depends on factors and your add-ons like cyber, home-based, or professional insurance. Tennessee doesn't require you to get liability insurance for your LLC, but you may want to consider it if you don't want to deal with paying out of pocket for any accidents, lawsuits, or damages.
Learn more about LLC Business Insurance.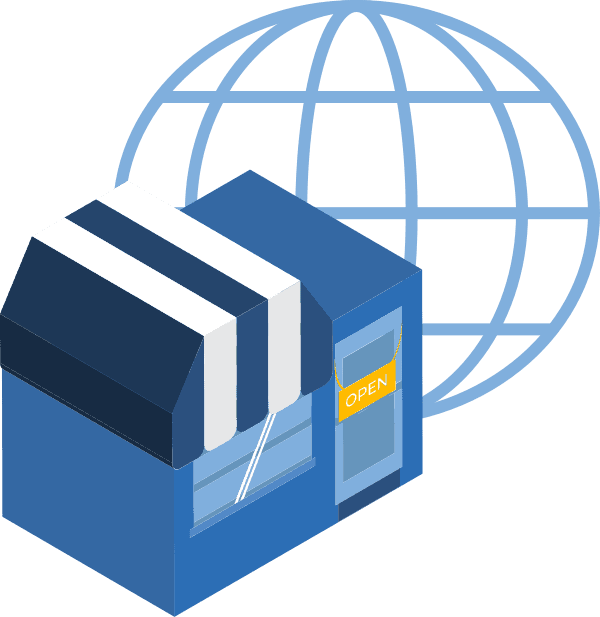 How much does it cost to register a foreign LLC in Tennessee?