How to File a Lawsuit Complaint
Filing a complaint is one of the first steps in bringing forth a lawsuit. At Northwest Registered Agent, we offer a variety of free legal forms, including this lawsuit complaint template, which you are free to download and use for your business.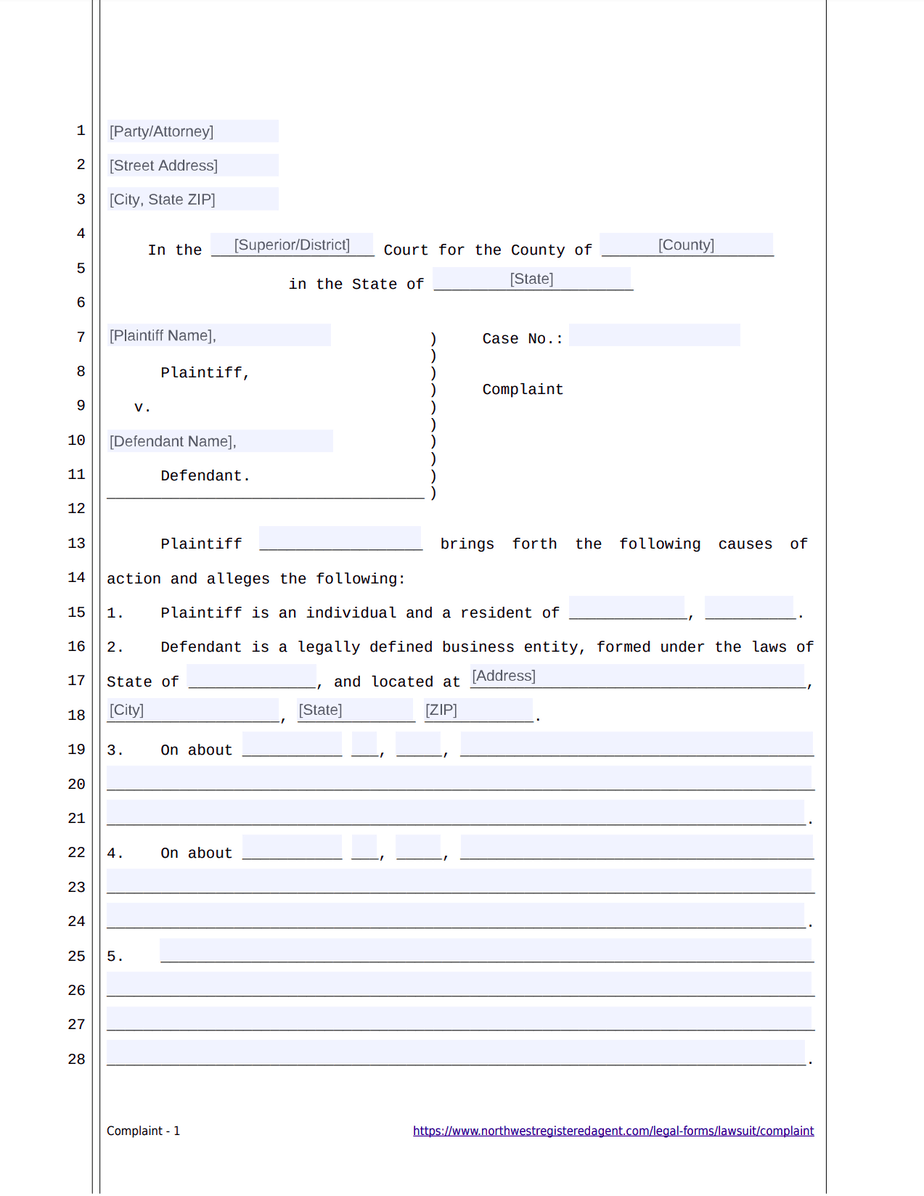 What is a Lawsuit Complaint or Claim?
A complaint is the initial document a plaintiff files with the Clerk of Court to begin a lawsuit. The complaint will list the facts of the case or event, what the defendant(s) did wrong and what the plaintiff is seeking in damages (typically the plaintiff seeks some sort of monetary compensation).
The complaint must be filed it the Court. The appropriate court is the district where the plaintiff resides or does business, where the defendant resides or does business, or where the events or transactions of the case occurred. The complaint is then served on the defendant where he or she will have time to review the allegations made against them and file an answer. A summons must accompany a complaint.