Washington DC LLC Cost
The first cost you'll encounter when starting a Washington DC LLC is the $99 fee to file your Articles of Organization. Once your LLC is official, you'll need to pay $300 every two years to submit your Biennial Report. You'll also have additional expenses to consider, such as hiring a registered agent service, obtaining business licenses, and purchasing business insurance. In this article, we provide an overview of the costs of establishing an LLC in the District of Columbia.
What You'll Find In This Article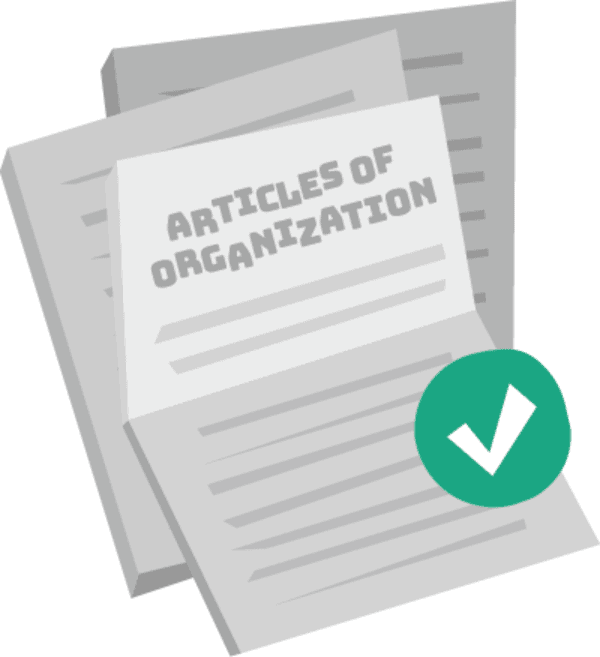 Washington DC LLC Formation Filing Fee: $99
It'll cost you $99 to officially register your Washington DC LLC with the district by filing Washington DC Articles of Organization with the Department of Licensing and Consumer Protection (DLCP).
You can file by mail, in person, or online through Access DC's CorpOnline portal. Mailed-in and online filings are processed within 15 business days, starting from when your paperwork is received. Expedited state processing is available for $50 (three days) or $100 (same-day). Walk-in filings are processed while you wait, so if you file in person, you'll be required to pay an expedite fee.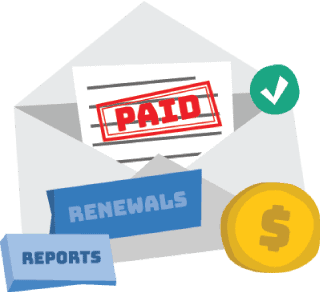 Washington DC Biennial Report Fee: $300
To keep your LLC in good standing, you'll need to file a $300 biennial report every two years. Your first report is due April 1st the very next year after you register your LLC, and then April 1st every other year after that. Even though you don't have to pay for biennial report costs immediately, you'll want to keep this rather hefty recurring fee in mind when creating your budget.
You can submit your Washington DC biennial report to the DLCP by mail, in person, or online.
Find out how to file your Washington DC Biennial Report.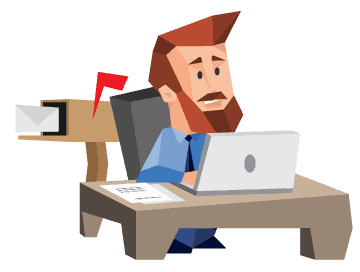 Washington DC Registered Agent Fee
When you form your DC LLC, you'll need to appoint a Washington DC registered agent who is responsible for accepting legal notices on behalf of your business. Having a registered agent who is located within the District of Columbia and available to receive documents during regular business hours is required by law (DC Code § 29-104.04).
You or another member of your LLC can serve as your registered agent for free, but you'll have to be onsite at your registered agent address from 9 to 5 every week, all year long. Many businesses find it more convenient to hire a professional registered agent service to ensure that someone is always on-hand to accept service of process. Plus, hiring a service helps keep your private information off the public record. Fees for registered agent service vary and can fluctuate from year to year. At Northwest, we charge a fixed rate of $125/year.
Washington DC District Business License Fee
Most businesses in DC need a Basic Business License from the DLCP. Basic Business Licenses are issued based on the type of work you do, and license costs vary accordingly. For example, a pet shop license is $485.10, while a tow truck business license is $1,809.50. The DLCP's Basic Business License Directory lists licensing categories and fee requirements.
If you don't find your line of work in the directory, you'll need to apply for a General Business License, which is a subset of Basic Business License that applies to businesses that don't fall under any existing licensing category or that aren't regulated by a local or national board or agency. This includes a wide range of business types, from online retail stores to freelance tutors. The fee for a General Business License is $99.
You can apply for your Basic Business License online through My DC Business Center or in person at the DLCP Business License Center. Basic Business Licenses must be renewed every two or four years, depending on license type. Renew within 75 days of your license expiration date to avoid late fees and penalties. To calculate your exact business license fee amount, you can also use the business center's Start a Business Wizard.
Learn more about how to get a business license.
Washington DC Professional Licensing Fees
If your field requires specialized training or education to legally perform, you'll need to get a professional or occupational license. Professions that require professional or occupational licensing include medical doctors, architects, barbers, and tour guides. Fees, qualifications, and renewal requirements vary by profession and regulatory agency. You can find information regarding some industries using that DLCP's list of professional and occupational license categories. For other industries, you'll have to go directly to the licensing agency—health professionals, for example, can get licensing details through DC Health.
Zoning Permit Fees in Washington DC
On top of business and professional licenses, your LLC may need to register with the Office of the Zoning Administrator. If your LLC is operating out of a home, you'll have to apply for a Home Occupation Permit, which costs $36.30. If you're conducting business out of an office, you must apply for a Certificate of Occupancy, the price of which will vary according to the size and location of your workplace.
Optional LLC Fees in Washington DC
We've covered the required expenses of starting an LLC in Washington DC. However, there are some additional costs you may face while launching your business.
Name Reservation
The fee to file an Application for Name Reservation in Washington DC is $50. Reserving your desired name prevents that name from being taken by another business for 60 days. If you're still not ready to register your LLC and claim your name after 60 days, you can extend your reservation for an additional 60 days for the same price.
DBA (Doing Business as) Name
Registering a DBA for your DC LLC will cost you $55. A DBA—any name your business goes by that isn't your legal business name—is known as a trade name in DC. To get a trade name, you'll need to submit a Trade Name Registration Form, which can be done by mail, in person, or online. Before filing, you can check to see if your desired name is available by searching CorpOnline.
Trade names must be renewed every two years by April 1st. Late renewal (by August 31st) is permitted for an additional $55 fee.
Certified Copies of Business Documents
You'll pay $50 for certified copies of business filings, such as your Articles of Organization, from the DLCP. Many businesses like to have a certified copy of their articles easily accessible for banking activities, legal purposes, or even just for record-keeping. Certified copy requests must be made in person at the Business License Center or online. Mail-in orders are not accepted.
Find out how to get a certified copy of your Washington DC Articles of Organization.
Washington DC Certificate of Good Standing
To order a Certificate of Good Standing for your LLC, you'll pay a fee of $50. A Certificate of Good Standing verifies that your LLC is up-to-date on all state filings and fees. A recently issued certificate is often required in situations like opening a bank account or registering to do business a different state. You can request a Certificate of Good Standing online or in person at the Business License Center.
Here's how to get a Washington DC Certificate of Good Standing.
Business Insurance Premiums
In Washington DC, you'll be required to purchase workers' compensation insurance if your LLC has one or more employees. The cost of coverage will depend on how many employees you have and what kind of hazards they're exposed to in the workplace. Because Washington DC doesn't have a government-sponsored workers' compensation insurance fund, you'll have to buy coverage through a private insurer. LLC members can choose to be covered under workers' comp or elect to be exempt.
You may also consider liability insurance, which helps shield you from financial loss due to workplace injuries, natural disasters, property or equipment damage, and lawsuits. Basically, liability insurance helps protect the investments (both money and time) that you've put into your LLC. How much you'll pay for liability insurance will vary according to the types of risks faced by your LLC and the level of coverage you want.
Learn more about LLC Business Insurance.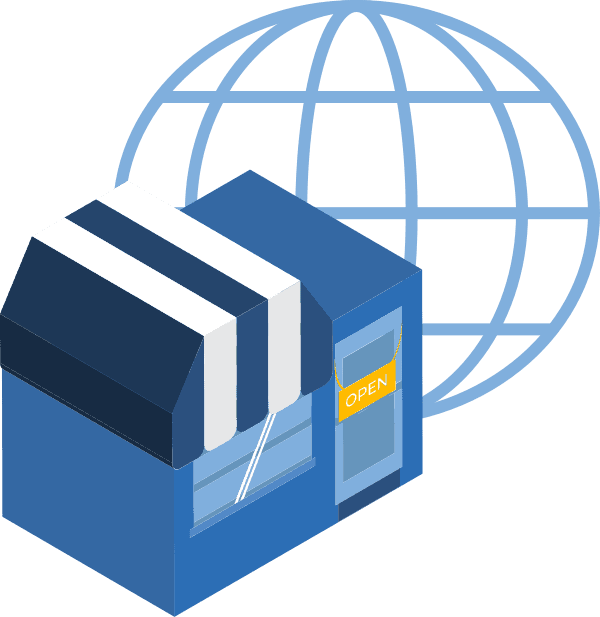 What is the cost to register a foreign LLC in Washington DC?
To register as a Washington DC foreign LLC, you'll need to file a Foreign Registration Statement and pay a $220 fee. In addition to this registration fee, you'll have to purchase all applicable business licenses and get a Washington DC registered agent before you can officially start operating in the District of Columbia.