Maine LLC Cost
Maine's state fee to start an LLC is $175. Every year you own your Maine LLC, you'll also have to pay $85 to file an annual report. Beyond those two unavoidable fees, there are other expenses that could come up, like local business license fees and the cost of hiring a registered agent. Here, we'll break down the costs of starting an LLC in Maine, starting with the most essential expenses.
What You'll Find In This Article: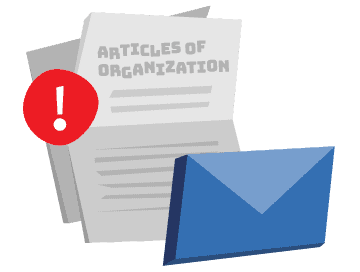 Maine LLC Formation Filing Fee: $175
To form an LLC in Maine, you have to pay to file a Certificate of Formation with the Maine Secretary of State. The filing fee is $175 for standard processing, which takes 10-15 business days after the state receives your application. If you want your LLC faster, you can pay an extra $50 to have your filing processed within 24 hours of receipt or $100 to have it processed as soon as it's received.
Once the Maine Secretary of State approves your Certificate of Formation, you'll have an LLC. You can submit the document by mail or in person.
Maine Annual Report: $85
Every year, your Maine LLC will need to file an annual report with the Maine Secretary of State. The annual report basically serves as an opportunity to update the state on basic information about your LLC.
Filing the annual report in Maine will cost you $85 every year, starting the year after you form your LLC. It's not due until June 1st, but it's still a cost you'll want to factor in when you form your LLC.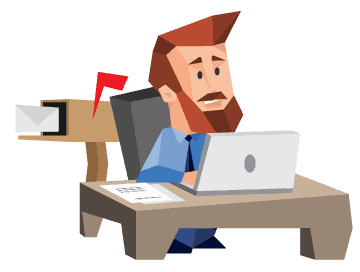 Maine Registered Agent Fee
When you complete your Certificate of Formation, you'll need to list a Maine registered agent. This is someone appointed to accept legal mail—called service of process—on behalf of your company.
When it comes to appointing a registered agent, you have some options. You can be your own registered agent, appoint a business partner or friend, or hire a professional registered agent. Hiring a professional registered agent allows you to keep some of your personal information off the public record. The cost to do so varies, depending on who you go with—but we charge $125 per year and our price never goes up.
Maine State Business License
Maine doesn't require a state-wide business license, so there's no fee to worry about here. However, depending on what you're doing, you may need a license specific to your industry. For example, if you're opening a food truck in Maine, you'll need a $25 Mobile Vendor License.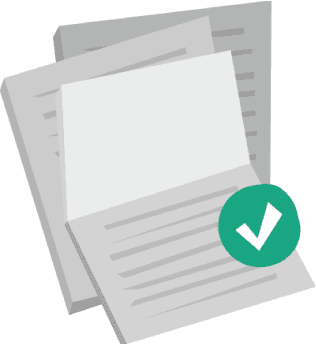 Maine Professional Licensing Fees
Some types of work—usually those that require specialized training or education to safely practice—require a state professional license in Maine. Examples of services that require professional licensing in Maine include nursing, architecture, therapy, and more. Licenses are issued by the board regulating your industry, and fees vary, depending on the kind of work you're doing.
Local Business License Fees in Maine
Some cities and counties require a local business license. In Portland, for example, only some business types need a city business license, like taxis, food trucks, and street artists. You'll need to get in touch with your local government to see if your business needs a local license and how much it'll cost you.
Optional LLC Fees in Maine
So far in this guide, we've broken down the most necessary expenses of starting an LLC in Maine. But as your business grows, you'll have additional costs to consider.
Name Reservation
If you know what you want to call your LLC but you're not quite ready to pull the trigger on starting your business, you can reserve your name by filing an Application for Reservation of Name with the Maine Secretary of State. It'll cost you $20. The reservation will last 120 days, and during that time, no other business will be allowed to use your reserved name.
DBA (Doing Business As) Name
If your LLC intends to do business under any name other than the one listed on your Certificate of Formation, you'll need to register an assumed business name (also called a DBA) with the Maine Secretary of State. To do so, you'll file a Statement of Intention to Transact Business Under an Assumed or Fictitious Business Name with the Secretary of State. This will cost you $125.
Certified Copies of Business Documents
Eventually, you might find that your business needs certified copies of important documents, like your Maine Certificate of Formation. For example, if your business grows and you wish to expand your LLC into another state, that new state may require you to provide a certified copy of your Certificate of Formation. Certified copies cost $5 plus $2 per page.
Learn how to order certified copies in Maine.
Maine Certificate of Existence
A Maine Certificate of Existence is a document that shows that your LLC is properly registered and up-to-date with the Maine Secretary of State. As your business grows, there may be times when you need to show third parties a Certificate of Existence—like if you plan to register in a new state or if you're applying for a business loan. A Maine Certificate of Existence costs $30.
Business Insurance Premiums
Forming an LLC protects your personal assets, but if something disastrous befalls your business, your business is on the hook to pay. For this reason, many business owners opt to invest in liability insurance for their business.
While liability insurance is optional, Maine requires any LLC with employees to carry workers' compensation insurance. Unlike many states, Maine doesn't have a state-funded workers' compensation fund. Instead, LLCs need to purchase coverage through a private insurer.
Business insurance premiums could cost you anywhere from $50 to thousands of dollars per month, depending on the size and needs of your business.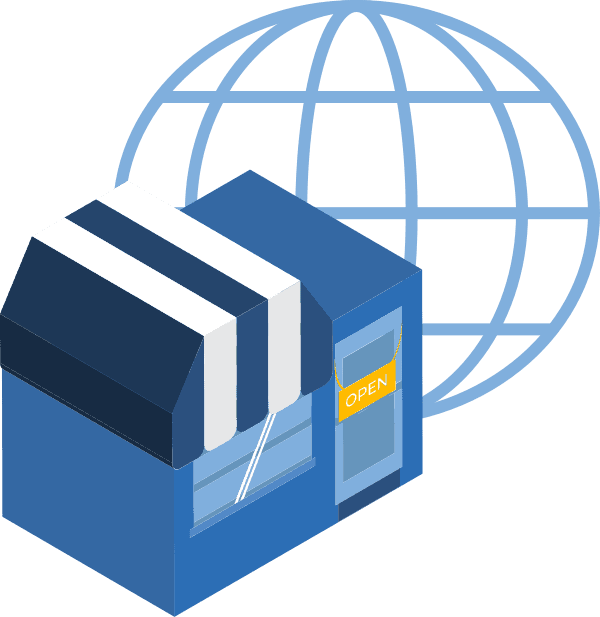 How much does it cost to register a foreign LLC in Maine?
If you formed your LLC in a state or jurisdiction other than Maine but you'd like to do business in the Pine Tree State, you'll need to register a foreign LLC in Maine. To do so, you'll file a Maine Statement of Foreign Qualification to Conduct Activities and pay the $250 filing fee.