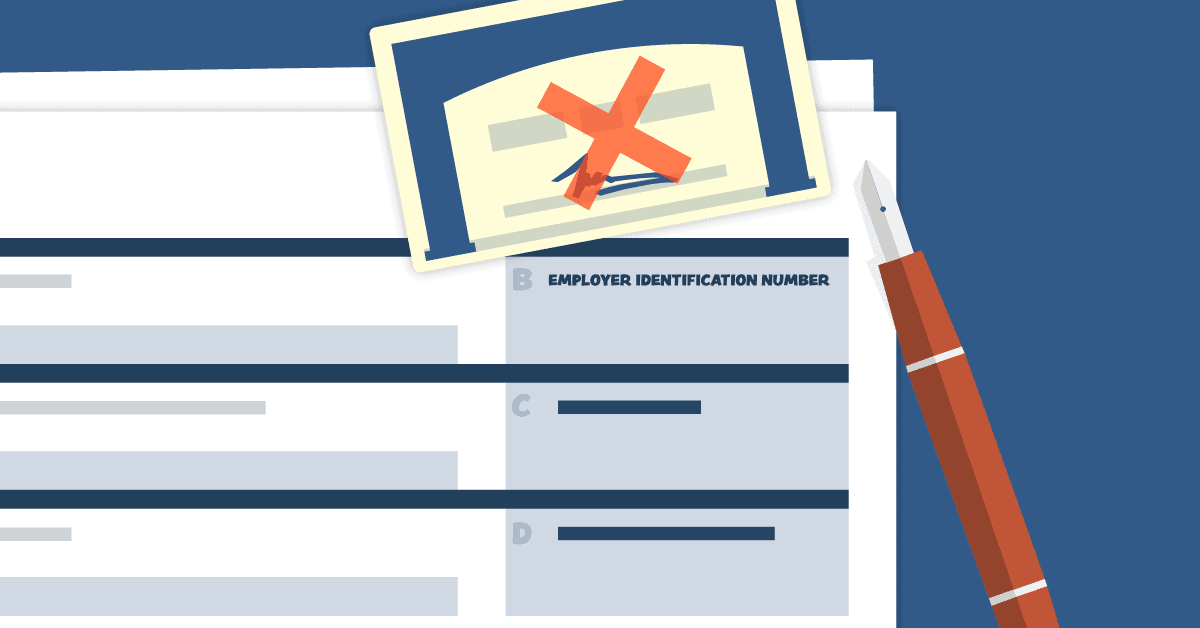 EINs are free and easy to obtain with a Social Security Number (SSN). Or, if you don't have an SSN, you may get an EIN by following these steps:
How do I get an EIN without an SSN?
If you don't have an SSN, you'll need to use Form SS-4 to obtain an employer identification number from the IRS. You'll fill-out basic information about your business—name, entity type, location—then mail the completed document to the IRS. The IRS recommends sending Form SS-4 at least four to five weeks before you will need to use your EIN. (You can read IRS instructions for Form SS-4 on the IRS website.)
Can I get an EIN online with Form SS-4?
No. Unless you have an SSN, you'll have to mail or fax Form SS-4 to the IRS to obtain an EIN.
Do I need a US address to get an EIN?
No. You don't technically need a domestic address to obtain an EIN. However, using an address within the US might be helpful later on when it comes to opening a US bank account. If you don't reside in the US, you can use a service like Northwest, which will provide you with an address for your registered agent that you can also use for filing Form SS-4.
Where do I mail Form SS-4?
If applying with an address inside the US:
Internal Revenue Service
Attn: EIN Operation
Cincinnati, OH 45999
Or, if applying with an address outside the US:
Internal Revenue Service
Attn: EIN International Operation
Cincinnati, OH 45999