How To Start An LLC In Alabama
To start an LLC in Alabama, you must file a Certificate of Formation with the probate judge in the county where you're forming your LLC. The judge then passes the paperwork on to the Alabama Secretary of State. The certificate and mandatory name reservation cost $128, plus a variable county fee. This filing formally creates your Alabama LLC—but to conduct business, you must complete several additional steps.

At Northwest, we're here to solve problems. Whether you want to try filing yourself or prefer to use our expert services, we can help you start your Alabama LLC with confidence.
Starting an Alabama LLC Guide:
Alabama LLC Filing Options
Free PDF Download
Download the Alabama Certificate of Formation. Fill out the form and submit it to your county probate judge.
Do It Yourself Online
Our free account and tools will walk you through starting and maintaining an Alabama LLC. All for free.
Alabama LLC
Includes registered agent service, operating agreement & more.
$
426
Total
Alabama LLC Client Profile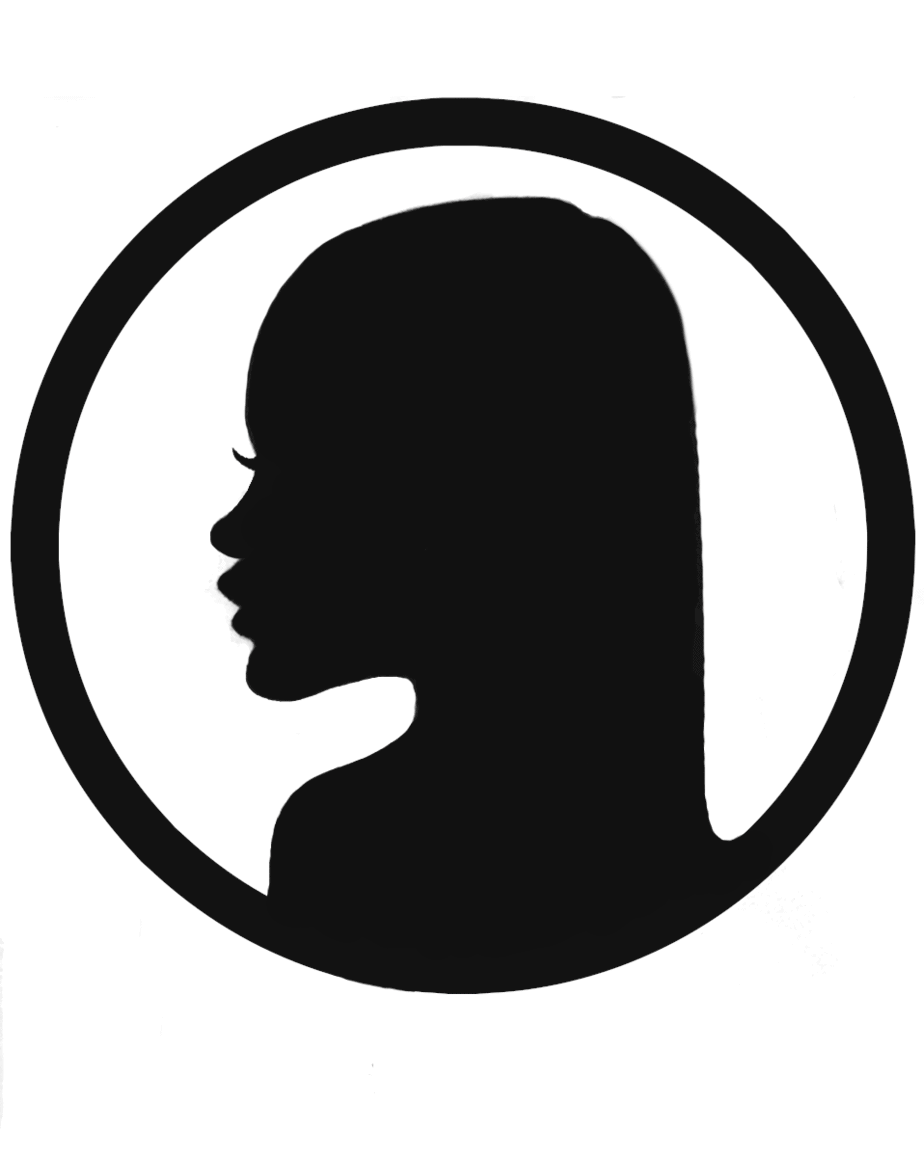 "We can't think of anyone who does customer service better than Northwest Registered Agent. We fell in love the first day we called and a real, live human being answered the phone."
Goddessté
Alabama LLC Name Reservation Requirement
Do I need to reserve a name for my Alabama LLC?
Before filing your Certificate of Formation, you must make a business name reservation. Alabama is the only state where you have to reserve your LLC's name first. Fortunately, this can be done online. Alabama LLC names must contain the words "Limited Liability Company" or the abbreviation "L.L.C." or "LLC." Online name reservations come with a $28 fee. After you've reserved your name, you'll print out the reservation and submit it along with your Certificate of Formation.
Hiring Northwest to form your Alabama LLC? Your Alabama name reservation is included as part of our formation service.
Alabama LLC Certificate of Formation Requirements
To form an Alabama LLC, you must complete and file one signed original and two copies of your Certificate of Formation with your county probate judge. See the document below and click on any number to see what information is required in the corresponding section.
1. Name Reservation
Attach the name reservation you completed in the previous section. Name reservations are a unique requirement—Alabama is the only state that requires one. On the upside, they're processed immediately online. On the downside, the reservation sets you back $28.
2. Company Name
Your name must include "Limited Liability Company" or an abbreviation. Most businesses go with "LLC."
3. Registered Agent
You can either list an individual Alabama resident (such as yourself) or an authorized business (like Northwest). We recommend Northwest.
4. Registered Office
This Alabama street address is where your registered agent will be available to accept legal notifications during business hours. Our address will go here when you hire Northwest.
5. LLC Type
If you're just making a regular LLC, you can skip over this section. If you want a Series LLC (common in real estate) or a Professional LLC (think doctors and lawyers), tick the appropriate box. Most LLCs aren't either of these special types.
6. Effective Date
Want your business to begin right away? Skip this section. Prefer to start on a specific date? You can list an effective date up to 90 days in the future.
7. Alabama LLC Organizer
At least one organizer must sign your Alabama Certificate of Formation. An organizer is someone you authorize to sign and submit your filing, and it doesn't have to be anyone within your LLC. When you hire Northwest to form your Alabama LLC, we'll be your organizer.
How much does it cost to start an Alabama LLC?
$201 online and $191 by mail. The state filing fee is $100 and the mandatory name reservation fee is $28 online. In Houston County where we file, the county filing fee is $63. For online filings, there's an online convenience fee of 4% and a country electronic fee of $3.
If you hire Northwest to form your Alabama LLC, the total out-the-door cost is $426, and it includes lifetime customer service, registered agent service, annual report reminders, and loads of forms and tools to help launch and maintain your LLC.
How long does it take to start an Alabama LLC?
The state processes online filings quickly , within a day or two. Mailed filings take a few days longer. Mailed filings can be expedited for an additional $100 (but the online option is faster with no expedite fee).
At Northwest, we submit online for the fastest processing time at the best value. We typically have your Alabama LLC formed within 2 business days.
Does an Alabama LLC need a registered agent?
Yes, you will need to list the name and address of your Alabama registered agent on your Certificate of Formation. You can appoint yourself or hire a third-party like us. However, being your own registered agent can mean giving up a big chunk of privacy and flexibility. You'd have to list the street address where you'd be available to accept legal notifications. This address becomes part of the permanent public record of your LLC—potentially leaving you with a mailbox full of junk and unwanted visitors on your doorstep. You'd also have to actually be at the address listed during business hours. Not running errands. Not meeting with investors. Not traveling for business. And definitely not sunbathing at Orange Beach.
A better option? Hire Northwest. Our address will go on your Certificate of Formation. And, we're in the business of being available. We are ready and waiting to accept your legal notices, and we'll scan and send them to you the same day. Let us sit behind a desk all day so you don't have to.
Create the Alabama LLC Operating Agreement
Do I need an Operating Agreement?
Yes. While the law isn't going to come knocking on your door if you don't have an operating agreement, that's only because it's not a public filing like your Certificate of Formation. Operating agreements are private documents—and the most essential internal documents of your Alabama LLC.
Why is an Operating Agreement important?
All that your state and local filings really do is help officials keep tabs on you. What does an operating agreement do? Set the terms for your business. It puts in writing who owns the business and how much each person invested. It spells out how profits and losses are allocated and what happens if there's a dispute. It even explains what happens if (worst case scenario) the whole business falls apart.
The State of Alabama isn't so much concerned with the ins and outs of your business as long as you're abiding by laws and paying your taxes and fees. Who is concerned about your business operations? You. Members and managers. Lenders, investors and partners. Even just to open a bank account for your LLC, your bank will almost certainly request your operating agreement. Anyone with a bit of cash (and a lot of time on their hands) can start an Alabama LLC. People need to know you're serious before they choose to work with you—and your operating agreement is one of your strongest resources.
Do I have to write the Operating Agreement?
Starting a business is one of the biggest risks many people ever take, and the last thing you want to do is skip writing an operating agreement (or hurriedly rush to throw one together when you find that you need one). When you hire Northwest to form your Alabama LLC, we give you a free operating agreement—specific to your management style—so you don't have to start completely from scratch. We give you other free forms as well: membership certificates, resolutions and more. We've spent years refining our forms and guides, and we're pretty proud—over a million LLCs have used our free LLC forms to help form and maintain their businesses. Take a look:
Get an Alabama LLC EIN
Do I have to get a Tax ID number (EIN)?
Absolutely. Some people assume that only corporations need federal tax IDs (also called EINs or FEINs). However, all Alabama businesses are required to pay a Business Privilege Tax, and the state requires you to have an EIN in order to file. Once your LLC has been formed with the state, you can go to the IRS website and apply for your EIN for free. Or you can skip a few steps and hire Northwest to get your EIN for you.
At Northwest, our LLC formation service includes the essential, like your name reservation, registered agent and LLC filing. However, we also aim to ensure that every business—from those that want to save the most money to those that want to do the least paperwork—gets what they need from us. Prefer to apply for a tax ID yourself? Great. Rather have us do it? Just add on tax ID service during checkout.
Open a Bank Account for Your Alabama LLC
To open a bank account for your Alabama LLC, you will need to bring the following with you to the bank:
A copy of the Alabama LLC Certificate of Formation
The LLC operating agreement
The Alabama LLC's EIN
If there are multiple members in the LLC, you may also want to bring an LLC resolution to open a bank account that states that the person going to the bank is authorized by the members to open the account in the name of the LLC. Northwest can help with this as well—LLC bank resolutions are one of the many free legal forms we provide to ensure you can get your LLC started fast.
We recommend calling your bank ahead of time before going in and asking what their requirements are. Most banks don't open business accounts nearly as frequently as personal accounts, so some bankers may be unfamiliar with their own bank's requirements. As frustrating as that may be for you, calling ahead will help save you from being super annoyed when you walk into the bank.
Obtain a Business License
Does an Alabama LLC need a business license?
Nearly every type of business in Alabama requires some sort of licensing. Many of these requirements are listed the Code of Alabama (Title 40 Chapter 12). Even when the license is mandated by the state, it's typically issued by the county probate office or county licensing commission.
Cities and towns often have their own municipal licensing requirements as well. For example, Birmingham requires those conducting business in city limits to get a general business license.
Across the US, there are hundreds of thousands of different business licenses, many on the city and county level. While it would be impossible to know every license in every state, Northwest can help you get started. Each state's Department of Licensing is linked on our Secretary of State/Business Name page, and we can help you get some of the things you may need to apply for a license, such as an EIN or copies of your Certificate of Formation.
File the Alabama LLC Reports
Do I have to file an Initial Report?
Yes—although it's not a straightforward report. Alabama combines its reports and the state's Business Privilege Tax return into a single filing. So, think of it as a report/tax combo. Your Initial Report / Business Privilege Tax return (Form BPT-IN) is due within 2.5 months of forming your Alabama LLC. The tax base is your LLC's net worth, and there's a minimum tax of $100.
What is an Alabama LLC Annual Report?
Another report/tax combo. Like the Initial Report, your Alabama LLC Annual Report confirms or updates your LLC's contact and ownership information AND shares a form with the Business Privilege Tax. The report and tax are due together each year. Don't use the same form as you did for your Initial Report though—annual filings require Form PPT.
Your completed form and tax payment are due each year by March 15th, assuming you operate on a calendar year. Again, the tax base for the BPT is net worth, and the minimum tax is $100. While we can't file your taxes for you (Northwest is a registered agent and formation service, not a tax attorney or CPA), we offer a guide to the Alabama LLC Annual Report which goes over the different filings required by the state.
How much does an LLC in Alabama cost each year?
At least $100. This is the minimum Business Privilege Tax due each year.
Pay the LLC Taxes
What are the Alabama LLC taxes?
The Alabama personal net income tax rates are:
2%: $0 to $500
4%: $500 to $3,000
5%: over $3,000
In addition, your Alabama LLC is required to file a Business Privilege Tax return along with your Initial and Annual Reports, as described in the previous section.
The state sales tax rate is 4%. While that sounds low, note that cities and counties can tack on local sales taxes as well. To get an idea of what customers actually pay at the counter, below are the total sales tax rates for Alabama's 5 largest cities:
Birmingham: 10%
Montgomery: 10%
Huntsville: 9%
Mobile: 10%
Tuscaloosa: 9%
Again, we're not tax professionals, but we do offer an overview of Alabama business taxes and a free guide to LLC Taxes. At Northwest, our goal is to give LLCs all the tools they need for success. Look at how much we offer our non-clients—free forms, guides and tips. Just imagine what we do for our clients.
Let Us Be Your Guide
At Northwest Registered Agent, we've spent years crafting our Alabama LLC service. When you hire us, we'll form your Alabama LLC for $426 total and include:
One year of registered agent service
An LLC operating agreement, membership certificates and LLC resolutions

Digital notifications

A secure online account filled with intuitive business maintenance tools and forms to make LLC upkeep simple

Lifetime Corporate Guide Service—call us anytime and one of our Corporate Guides will help you navigate whatever business problem, task or curiosity you have
Northwest Registered Agent is the only national LLC formation service that is dedicated to your personal privacy. We don't sell data to third-parties and we do everything we can to keep your personal information secure.
START YOUR ALABAMA LLC FOR $426 TOTAL