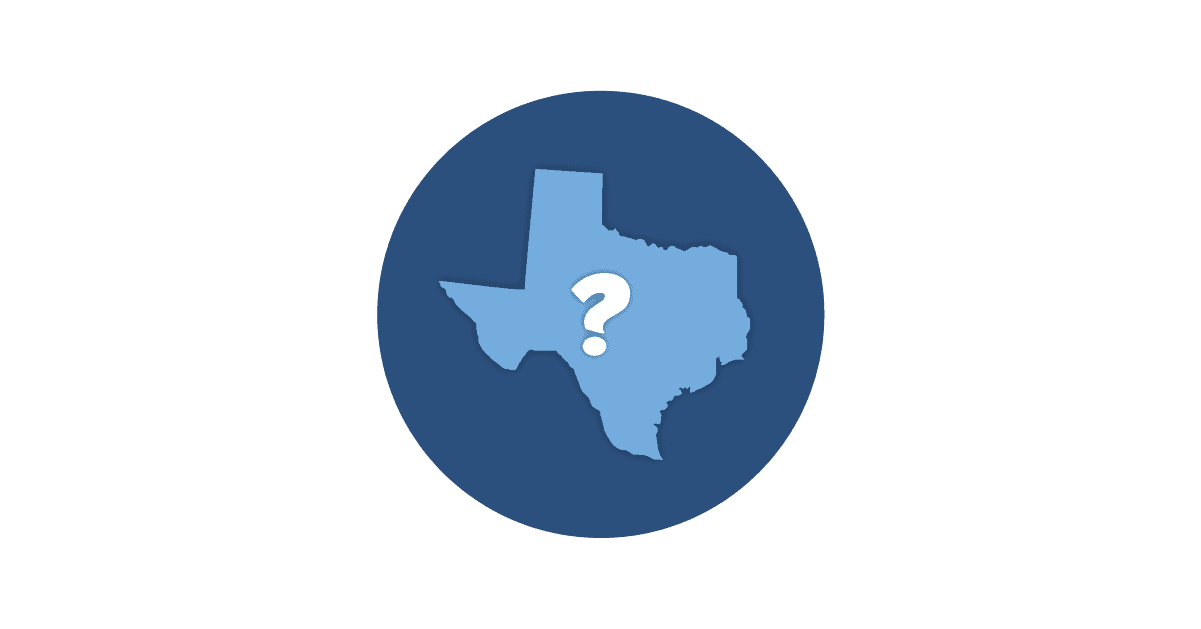 If you're a Texas business owner, you'll need to know your Webfile Numbers in order to file your business tax returns. Your Texas Webfile Number is a six-digit number starting with FQ, RT, or XT and is your personalized access code to the Texas Comptroller's electronic reporting system. You'll use a different Webfile number for completing the franchise tax questionnaire, filing sales tax returns, and filing your annual franchise tax return. We'll explain how to find each Webfile number and when you'll need it.
When Do You Need Your Texas Webfile Number?
Sole proprietors and general partnerships in Texas do not need any Webfile Numbers unless they pay Sales and Use tax. The Webfile Number for filing sales tax returns starts with "RT," To get this number, you'll need to apply for a Sales and Use Tax Permit.
LLCs and corporations use Texas Webfile Numbers in multiple ways:
To pay their taxes (Franchise Tax Report, Sales and Use Tax, Excise Tax)
To access the Texas Comptroller eSystems online payment account
There are three different Texas Webfile Numbers, which each start with a different prefix:
XT: used for filing Franchise Tax Reports, making payments, or requesting Certificates of Account Status
RT: used for all taxes except for Franchise Tax
FQ: used for filing the Texas Franchise Tax Questionnaire when you register for Franchise Tax in the state
It bears noting that each of these numbers are different. While some businesses have multiple Webfile Numbers, not all do.
Want a little help filing your Annual Franchise Tax Report? Sign up for a free account and get access to our entire legal forms library—every form you'll ever need to start and maintain your business. At Northwest, we believe in Privacy by Default, which means we never sell your data.
How to Find Your Webfile Number for Sales Tax Returns
The Webfile Number for sales tax and all other business taxes (excluding the Annual Franchise Tax) will be listed on the top left-hand side of the first page of your pre-printed tax return. It will be a six-digit number starting with "RT." The Texas Comptroller's office will send you this tax return shortly before your state taxes (except for your Franchise Tax) are due.
If you download a blank form from the Texas Comptroller Sales and Use Tax Forms page, it will not have your personalized Webfile Number. Filing by paper? You won't need your RT Webfile Number. This is only used for filing your taxes through the electronic payment eSystem.
How to Find Your Annual Franchise Tax Webfile Number
For filing your Texas Franchise Tax Report, you'll use your Webfile Number starting with "XT," which will be included in the franchise tax notice sent to you six weeks before your Franchise Tax is due. This Webfile Number will be printed in the upper right-hand corner of the letter. Only registered entities like Texas LLCs and Texas corporations need to file an Annual Franchise Tax Report, so sole proprietors and general partnerships don't need to worry about this requirement.
You will need your Webfile Number to file your Franchise Tax Return online. The state won't accept your tax return without this number. You'll enter your Webfile Number in the Texas Comptroller eSystem on your account profile after going through the steps under Electronic Filing and Paying.
How to Find Your Franchise Tax Questionnaire Webfile Number
If you start an LLC, corporation, limited partnership, or professional association, you'll need to complete the Franchise Tax Accountability Questionnaire, which requires its own Webfile Number, starting with "FQ." You'll receive this Webfile Number after you file formation paperwork with the Secretary of State to start a Texas LLC or corporation. After you register your business with the state, the Texas Comptroller's office will send you a Registration Letter with this Webfile Number listed on the right-hand side along with your taxpayer number and file number.
Contacting Texas Comptroller's Office
If you do not or did not receive any of these documents, you can call the Texas Comptroller's automated phone system at 1-800-442-3453 and request your numbers. You will have to do this personally as the state does not allow representatives to call in and get the number for you. You will need to provide business and personal information to verify your identity. If you have access to one of you Texas Webfile Numbers it may be possible to use it to have your other Webfile Numbers told to you.
You can also contact the Texas Comptroller's office for your Webfile Number by sending an email to webfile.help@cpa.texas.gov.