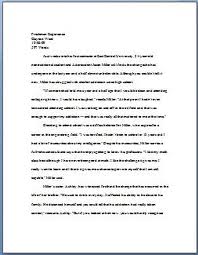 To the left is a PDF file of a rejection letter a client got from the New York Department of State when trying to change their registered agent service to us. We've blurred out our clients name for privacy.
(Go ahead and take a look at it. If you open it up in your browser, you may have to right-click and rotate it clockwise.)
The thing is, this rejection letter sites code for withdrawing a foreign LLC from NY. It's not the code that controls registered agents, domestic NY LLCs, or frankly anything regarding this filing. When confronted, "Jeniffer" just said it was a "form letter," and to re-submit. Now this was the 3rd time and 3rd different rejection letter our client got. This state worker wouldn't admit that there was nothing really wrong with the filing, and couldn't come up with anything to change on the filing to get it approved. She said we should refer to the code. When confronted on her not citing code that pertains to this filing, well… there was no answer.
I envision this huge state building, where everyone gets together at a lunch cafeteria and laughs at what they made up today to use to reject filings. Or I also envision a regular get together at a few bars after work to have a good laughing about made up rejection letters and procedures. We have received so many random rejections for no reason from NY, that it's impossible to actually list them all.
All you can do is scratch your head, when trying to make a filing in New York with the Department of State. The Department of State seems to self run and govern LLC, Corporation, and other various entity formation filings.
We've always wondered why they randomly make up new procedures every time you file something. We think we have finally figured it out. We think they actually purposely want to reject as many things as possible to make money off the expedited fees. It's actually scarier if that's not the real explanation of rejecting filings without any basis.
Is there something more crooked going on with the NY Dept of State?
Here's the link to the NY code she cited: NY code Section 806
(Depending on your browser security settings, there's a chance that link won't bring up the page. If that happens, it should bring up a search box. Just type in "Section 806" and click on the link for "Limited Liability Company Law $806" codes to see for yourself…)
Amazing huh!!