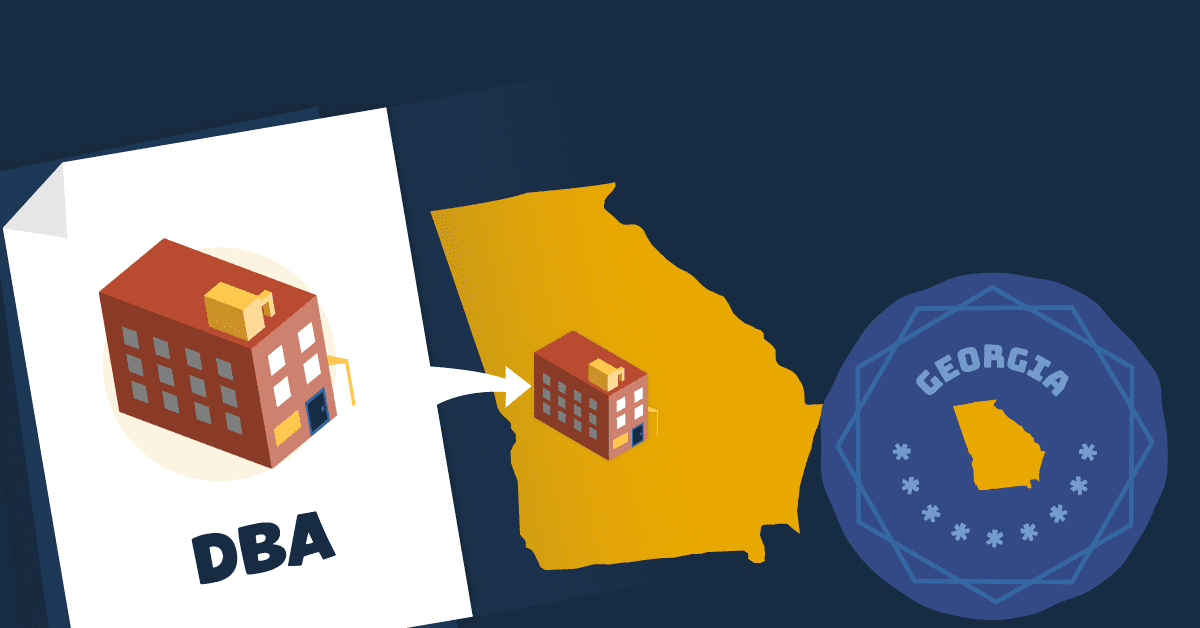 Q: How do I get a DBA for my business in Georgia?
Thank you to a customer in Georgia for asking about DBAs! A DBA (Doing Business As) name allows a business to operate using a name other than the business name registered with the state. It is also known as a trade name, or fictitious name. In Georgia, DBA names must be filed at the county level. Here's a list of what you need to do to get a DBA name in Georgia:
1. Make sure your DBA name is available in Georgia
You will only be able to use a business name that is distinguishable in the public record from all other business names in the state. To make sure your desired name is available, go to Georgia's Business Search and type in your desired DBA name. If you don't see it in the public record, there's a good change it's free to use!
Can I reserve my desired business name in Georgia?
Yes. If you want to ensure your desired DBA name isn't used by any other business, you can submit a Name Reservation Request Form ($25) to the Georgia Secretary of State by mail, or online using Georgia's Online Services.
Does Georgia impose naming restrictions on DBA names?
Yes. The names of all business entities in Georgia are subject to the state's Name Availability Standards. In general, business names must be distinguishable from one another. Some examples of what is NOT considered distinguishable enough in Georgia include:
Using "a," "an," or "the" at the beginning of a name
Differentiation based solely on entity type (i.e. ending in "LLC" vs. "Inc.")
Abbreviating words
Using a misspelling of a word that is phonetically the same as another (i.e. "Boys" vs. "Boyz")
Exchanging "and" for "&" (or vice versa)
Using or removing punctuation marks (i.e. "ABC" vs. "A.B.C.")
Using singular vs. plural words (or vice versa)
Adding a suffix
2. Apply for your DBA name with your County Clerk
You must file your DBA name with the Clerk of the Superior Court serving the county where your business is located. Go to the Georgia Superior Court Clerks' Cooperative Authority page to find the county clerk for your jurisdiction.
What should my Georgia DBA application include?
Application requirements may differ from county to county, but in general you'll be asked to submit:
Desired DBA name
Nature of business
Physical address
Names of members or owners
Notarized signatures of members or owners
Payment
How much does it cost to get a DBA name in Georgia?
Costs will vary from county to county. However, obtaining a DBA name in Georgia will probably cost $150 – $200.
3. Place a public notice for your Georgia DBA name
According to O.C.G.A. 10-1-490, your new DBA name "shall be published in the paper in which the sheriff's advertisements are printed." This notice must appear in your local newspaper of record at least once a week for two weeks. The newspaper will send you a publisher's affidavit as proof that public notice was published, which you should keep on file with your business records.
For more information, see Northwest's page: How to Get a DBA Name for Your Business.