Georgia LLC Cost
The primary cost to start an LLC in Georgia is the state registration fee of $100 ($110 for in person or mailed filings). This won't be your only expense. That's why it is important to know what you're getting yourself into when starting your LLC in Georgia. Additional expenses include possibly hiring a registered agent, annual report fees, and in many cases, obtaining business licenses. Here, we'll offer you an overview of direct Georgia LLC costs, plus some possible costs that you may not have considered but should probably budget for.
What You'll Find In This Article: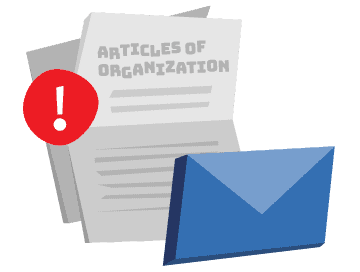 Georgia LLC Formation Filing Fee: $100
To form an LLC in Georgia, you'll need to file Articles of Organization with the Georgia Corporations Division and pay the $100 filing fee ($110 if filing by mail or in person). Your articles are what create your Georgia LLC, you can't have one without forking over the filing fee. The good news is that some states charge an arm and a leg, so $100 for an LLC is pretty affordable.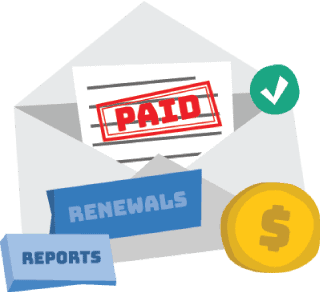 Georgia Annual Report Fee: $50
The Georgia Annual Report can be filed online, by mail, or in person. Filing online is $50. Mail and in person filings cost $60. Your report is due by April 1st every year. If you file late, you'll be charged an extra $25. While you won't have to pay this fee right away, it is good to know what to expect.
Find out how to file your Georgia Annual Report.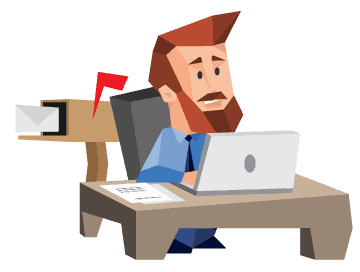 Georgia Registered Agent Fee
Georgia law requires that you appoint a Georgia registered agent for your LLC. Your registered agent is the person (or company) responsible for receiving important legal mail or correspondence on behalf of your business. Acting as your own registered agent is allowed, and free, but plenty of business owners in Georgia hire a professional registered agent service. A professional registered agent makes sure that you'll never miss important mail, and they'll let you use their information on public documents, which helps to keep your private information off public record.
The price you'll pay for registered agent service varies. At Northwest we charge $125 per year, we're not annoying, our price never goes up, and we can help you live privately with an LLC.
Georgia State Business License Fee
In accordance with GA Code § 48-8-2, all businesses must register for a Georgia sales and use tax permit—regardless of whether your LLC's sales will be online, out of state, wholesale, or exempt from tax. You can do this online through the Georgia Tax Center (GTA). There is no fee to register, but you'll need to create an online account to apply for your permit.
Learn how to get a Georgia Business License. 
Georgia Professional Licensing Fees
Professional business licenses are required for activities that involve extensive training in specialized areas like physical therapy, personal training, accounting, electrical work, and engineering. The cost of professional licenses is dependent on the profession. Accountants will need to apply and qualify for any necessary licenses with the the Georgia State Board of Accountancy, and pay over $400 in fees. Likewise, for an engineer to get a license from the Georgia Professional Engineers and Land Surveyors Board, you'll need to pony up $500 ($30 Application fee $470 exam and licensing fees). You can find all professional license and licensing board information at Georgia's Division of Licensing.
Local Business License Fees in Georgia
Local business license fees are based on where your business is located. For instance, in Athens, a home occupation license for a home-based business is $20. In Atlanta you'll be looking at a $75 license fee. An Atlanta food truck license will cost $145. In Macon you'll be on the hook for $130. License applications and their fees can generally be found online at your county clerk's office.
Optional LLC Fees in Georgia
We've identified some of the essential costs you can expect when forming an LLC in Georgia. However, you may find that other expenses might be necessary for your business. We take a look at them here.
Name Reservation
If you've got a perfect name for your LLC, but aren't yet ready to register with the state, you can reserve the name for 30 days by submitting a Name Reservation Request form to the Georgia Secretary of State, along with a $25 filing fee.
DBA (Doing Business as) Name
Georgia DBAs are registered with the Clerk of the Superior Court in the county where your LLC is located. You'll also need to publish a copy of your DBA in the local newspaper that the sheriff's office uses for legal advertisements. You'll need to publish at least once a week for two consecutive weeks. The price to register a DBA for your LLC in Georgia is based on what county you do business in, and how expensive it is to publish the notification. In most cases, expect to spend upwards of $150.
Certified Copies of Business Documents
Your business may eventually need certified copies of important business documents. A Georgia certified document is a copy of business document which includes a signed and dated endorsement from the Georgia Secretary of State. Certified documents are often necessary when the LLC is expanding beyond state borders. Many LLC owners choose to keep certified copies of important documents on hand in case they are needed to by investors, banks, or even the state itself. Georgia charges $10 for certified documents, plus 25 cents per page for documents exceeding 50 pages. If you need your document certified in a hurry, expect to pay $50 for expedited processing.
Find out how to get a certified copy of your Georgia Articles of Organization.
Georgia Certificate of Existence
Georgia calls a Certificate of Good Standing a Certificate of Existence. The cost to get a Georgia Certificate of Existence is $10. You can order it by mail, phone or online. Online orders are immediate. Normal processing by mail takes up to two days to be processed, plus additional time for mailing. You can pay $50 for expedited mail service, which is processed the same day received, but you'll still need to add time for mailing.
Here's how to get a Georgia Certificate of Existence.
Business Insurance Premiums
You're most likely going to want some sort of business insurance. Sure your LLC protects YOU from lawsuits and bankruptcy, but it won't protect your business if a customer slips and falls or one of your delivery drivers gets into an accident. Depending on what kind of business your LLC engages in, the state might even require you to carry liability insurance.
If you have three of more employees, Georgia law will require your business to carry workers' compensation insurance. You can purchase workers' comp insurance through a private insurance provider, or opt for a self-funded plan. If you don't obtain insurance, you can be fined heavily, and even forced to close up shop. Estimated employer premiums for workers' compensation in Georgia are $1.01 per $100 in covered payroll, though if your business is engaged in manual labor, you can expect to pay more.
Learn more about LLC Business Insurance.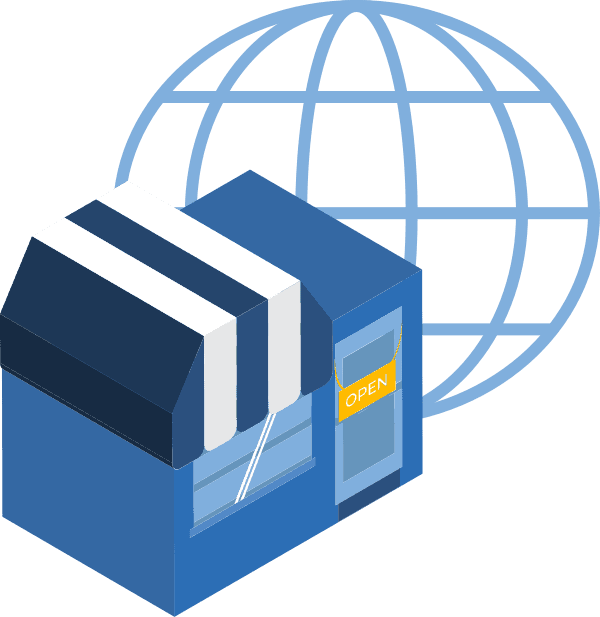 How much does it cost to register a foreign LLC in Georgia?
You can register as a foreign LLC in Georgia by filing a Certificate of Authority application with the Secretary of State and paying the state filing fee. It costs $225 to submit your application online and $235 to file by mail. Georgia's expedited state processing fee is $100 for two-day processing or $250 for same-day processing. Your Georgia foreign LLC will also need to apply for a state sales tax permit, and any professional or local licenses that are required to operate your business.