Delaware LLC Cost
Delaware charges $90 to start an LLC, $75 to get a business license, and an annual franchise tax of $300. On top of that, there are some optional expenses to consider, like hiring a registered agent or ordering certified copies. This guide will break down each cost of starting an LLC in Delaware, starting with the fees you can't skip. 
What You'll Find in This Article: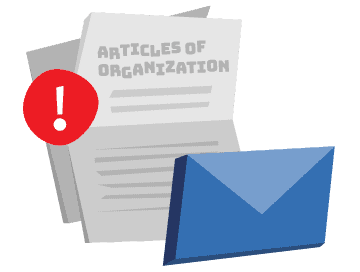 Delaware LLC Formation Filing Fee: $90
To start an LLC in Delaware, you'll file a form called a Certificate of Formation with the Delaware Division of Corporations. When you do so, you'll also need to pay a $90 fee. This is the first cost of starting an LLC in Delaware.
The filing fee starts at $90, but if you want a certified copy of your Certificate of Formation, you'll need to pay another $50. You can pay an extra $50 and the state will process your documents within 24 hours of receiving them. If you're really in a hurry, you can pay an extra $100 and the state will process your paperwork that day.
Delaware Franchise Tax: $300
In Delaware, LLCs must pay a pretty steep annual Franchise Tax of $300. While you don't have to file it immediately, it's a cost you'll want to keep in mind. It's due every year by June 1st and can be paid online.
Learn how to pay the Delaware Franchise Tax.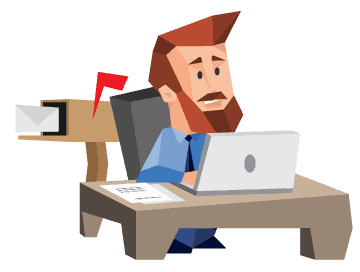 Delaware Registered Agent Fee
A registered agent is the person or company responsible for accepting legal mail—called service of process—on behalf of your business. Your registered agent must have a physical address in Delaware where they'll be present during business hours. They'll also have to list this address on the public record. Because this is kind of a hassle and an invasion of privacy, many people hire a professional registered agent to fulfill this role for their business.
The cost to hire a Delaware registered agent varies depending on who you go with, but Northwest charges $125 per year, and our prices never go up.
Delaware State Business License Fee
Every business in Delaware needs a business license from the Delaware Division of Revenue, including your LLC. For the majority of businesses, this will cost $75 for the first location and $25 for each additional location—per year. You'll need to renew your business license each year. After your first year in business, you can renew for three years, but there's no discount.
Delaware Professional Licensing Fees
Certain types of professions that require specialized training or education—like architects, doctors, and therapists, among many others—need a professional license from the Delaware Division of Professional Regulation. The board that regulates your industry will issue the license, and the cost to get a professional license varies from profession to profession. For example, a speech pathologist will pay $165, while a home inspector will pay $323.
Local Business License Fees in Delaware
In addition to a state business license, your LLC might need a local business license. The price to get one will depend on:
your municipality
the type of work your LLC will do
For example, a landscaping LLC in Wilmington will pay $120, while a fitness trainer in Dover will pay $69.
To find out if you need a local business license, get in touch with your local city government.
Optional LLC Fees in Delaware
So far in this guide, we've covered the non-negotiable costs of owning an LLC in Delaware. Now, we'll list out some of the additional costs you might face, depending on your LLC's needs.
Name Reservation
If you're not quite ready to form your LLC, but you want to reserve a business name so that it's off-limits to other businesses, you can file an Application for Reservation of an LLC Name. It'll cost you $75.
DBA (Doing Business As) Name
If your LLC will operate under an assumed or fictitious name—that is, any name other than the one listed on your Certificate of Formation—then you'll need to register a DBA. In Delaware, this is done on the county level. In each county (Kent, New Castle, and Sussex) the fee to register a DBA is $25. You'll need to register in each county where you do business, so if your business is operating statewide, you'll to register in all three counties for a total of $75.
Certified Copies of Business Documents
As your LLC grows, you might find that you need certified copies of your business documents. For instance, if you want to expand your business into another state, you'll likely need to provide a certified copy of your Certificate of Formation to the new state's secretary of state.
Certified copies of your Certificate of Formation cost $50 each. The state offers expedited processing for $100 (same-day) or $50 (24-hours).
Learn how to order certified copies in Delaware.
Delaware Certificate of Good Standing
Sometimes, you'll need official paperwork to show that your business is up-to-date on filing requirements—for example, if you want to expand into another state. For that, you'll need a Certificate of Good Standing. Ordering a Delaware Certificate of Good Standing will cost you $50.
Business Insurance Premiums
Depending on the level of risk your comfortable with, you might want to invest in liability insurance for your business. Plus, by law, you're going to need Workers' Compensation insurance if you have any employees. You can buy it through a private insurer or you can contact the Delaware Compensation Rating Bureau to apply for coverage through the Delaware Insurance Plan (DIP). Insurance premiums could cost anywhere from $50 to thousands per month, depending on the size and needs of your business.
Learn more about LLC Business Insurance.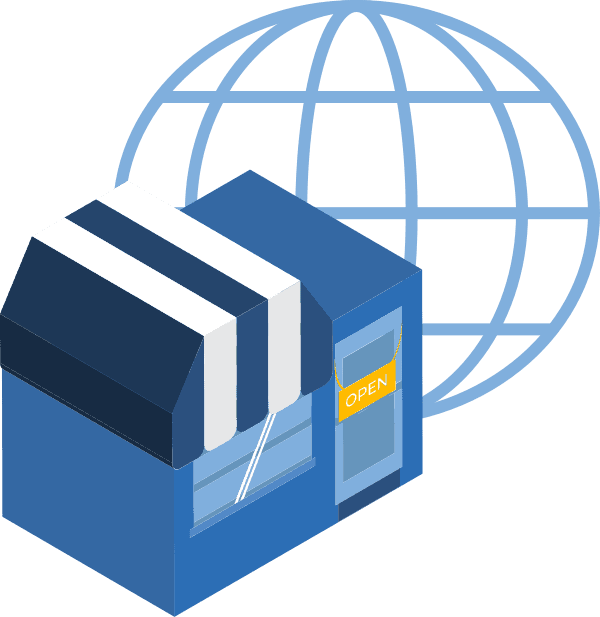 How much does it cost to register a foreign LLC in Delaware?
Registering a foreign LLC in Delaware will cost you $200. Registering as a foreign LLC in Delaware is required for any LLC that was formed in another state or jurisdiction but wants to expand into Delaware. To register, you'll file a Certificate of Registration of a Foreign LLC. You'll also need a Delaware business license and perhaps professional or local licenses as well.