Iowa LLC Cost
To form an LLC in Iowa, you'll start out by paying $50 to register your business with the Secretary of State. After that, you'll need to pay $30-45 dollars every two years to file your LLC's biennial report. If the type of work your LLC performs requires a state, local, or professional license, you'll also need to pay licensing fees. On top of all this, you'll have other expenses like business insurance or hiring a professional registered agent service. Here we'll review the required and optional costs of starting an Iowa LLC.
What You'll Find In This Article: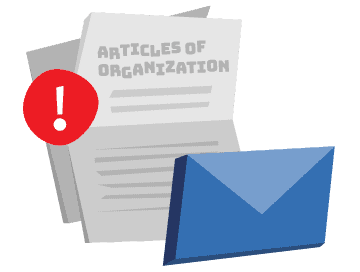 Iowa LLC Formation Filing Fee: $50
Getting your Iowa LLC officially registered with the Secretary of State will cost you $50. Along with the fee, you'll need to submit an Iowa Certificate of Organization. Unlike most states, Iowa doesn't provide an official document for LLC owners to fill out—you'll have to create your own based on the requirements listed in state statute IAC § 489.201. You can also use our Iowa Certificate of Organization template to get started.
Iowa also allows for the formation of Series LLCs, which consist of a master LLC and a group of "child" LLCs. You can file an Amendment to Certificate of Organization (IAC § 489.14201) for $50 to re-classify your regular LLC as a Series LLC.
You can file by mail, in person, or online using the Iowa Secretary of State's website or the Fast Track Filing portal. The state offers expedited processing options: $15 (5 business days) and $50 (2 business days). However, if you use Fast Track Filing, your Certificate will typically be on file with the state on the same day it's received for no additional fee.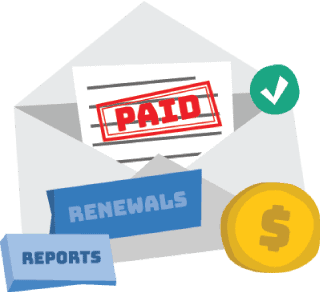 Iowa Biennial Report Fee: $30-45
All LLCs in Iowa must file biennial reports with the state every two years. The filing fee is $30 if filed online through Fast Track Filing and $45 if filed in paper form. Biennial reports are due April 1 on odd-numbered years. There's no official biennial report document to fill out, so if you submit by paper, you'll need to draft your own report using the guidelines provided in state statute IAC § 489.209. This recurring fee is good to keep in mind, even though you won't have to pay it immediately.
Find out how to file your Iowa Biennial Report.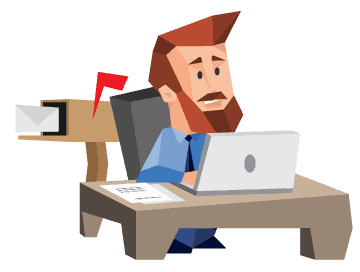 Iowa Registered Agent Fee
As part of your LLC formation, you're required by Iowa state law (IAC § 489.113) to appoint an Iowa registered agent. Your registered agent must have a physical address in Iowa and be available to accept legal documents (such as service of process) on behalf of your company during regular business hours. You or another LLC member can serve as your registered agent, but many companies choose to hire a professional registered agent service. This helps protect your privacy and ensures that important documents are received even when you're out of the office. Registered agent fees vary by company , but Northwest's fee is $125 per year, every year.
Discover more about Northwest's registered agent service.
Iowa State Business License Fees
Iowa doesn't require a general, state-wide business license. However, any business selling tangible personal property, services, or products in Iowa must obtain a Sales and Use Tax permit. Registering for a Sales and Use Tax Permit is free, and no renewal is required. You can register online through GovConnectIowa and should receive your permit and tax information within six weeks.
Depending on your industry, you may also need additional state-level licenses. For example, if you run a tavern, you'll need to obtain a liquor license from Iowa's Alcoholic Beverage Division. To find out what state licenses you may need for your specific work, you can use the Iowa Business License Information Center's Business License Search.
Iowa Professional Licensing Fees
If your LLC provides services in a field that requires specialized training or education—for example, medicine, cosmetology, or engineering—you'll need to be professionally licensed to operate legally.
Professional licenses are issued by the agencies in charge of regulating your field within Iowa, and the fees for professional licenses vary by license type and issuing agency. For example, licensure for landscape architects from the Landscape Architectural Examining Board of Iowa costs $350 every two years, while a Sign Language Interpreter's license from the Iowa Department of Public Health is $120 every two years.
You can find specific information on professional licensing through the Licenses and Permits section of the Iowa state website.
Local Business License Fees in Iowa
Depending on where you operate and what kind of work you do, your LLC may also need a local business license. If you own a food truck business in Des Moines, you'll need a Mobile Food Vendor Permit, which can cost a grand total of $3,265 for the application and other fees (including inspection by the Des Moines Fire Department).
You'll need to contact your local jurisdiction to find out the specific licensing requirements that apply to your LLC.
Optional LLC Fees in Iowa
So far, we've reviewed the required costs of starting an LLC in Iowa, but there are still some additional costs to consider, such as DBA registration and business insurance. Here's an overview of the optional costs you may encounter while establishing your Iowa LLC.
Name Reservation
You can reserve a name for your LLC in Iowa by filing an Application for Reservation of Name with the Secretary of State and paying the $10 filing fee. If you know what name you'd like to use but you're not yet ready to register your LLC with the state, reserving your name will prevent other businesses from claiming it for 120 days.
You can check to see if your desired name is available using the Secretary of State's Business Entities Search. Iowa offers by mail, in person, and online filing for name reservation.
DBA (Doing Business as) Name
If you want to do business under a DBA, which is called a fictitious name in Iowa, it'll cost you $5 to file a Fictitious Name Resolution with the Secretary of State. Your fictitious name is good for as long as your LLC is operational—you're not required to renew. You can file by mail, in person, or online.
Certified Copies of Business Documents
You can order certified copies from the Secretary of State for $5, plus $1 per page. If you need these copies faxed to you, it'll be an additional $1 per page. Some LLC owners like having certified copies of documents like your Certificate of Organization on hand, just in case. You may need to provide these documents to financial or legal organizations when seeking funding or engaging in other business activities. You can order certified copies by mail or fax, in person, over the phone, or online.
Find out how to get a certified copy of your Iowa Certificate of Organization.
Iowa Certificate of Existence
Ordering an Iowa Certificate of Existence from the Secretary of State costs $5, plus $1 per page if you need the document faxed to you. You may need a copy of your Iowa Certificate of Existence to verify that your LLC is up-to-date on state reports, fees, and taxes when applying for a loan or seeking to expand your business into another state as a foreign LLC. You can order your Certificate of Existence by mail or fax, in person, over the phone, or online.
Here's how to get an Iowa Certificate of Existence.
Business Insurance Premiums
In Iowa, you're required to purchase workers' compensation insurance if you have one or more employees. Iowa doesn't have a state fund for workers' compensation insurance, so you'll need to purchase coverage through a private insurer. Sole proprietors and LLC members are exempt, so if you're a single-member LLC or only LLC members work at your LLC, you won't be required to get coverage. However, you can elect to purchase coverage for extra protection in case of workplace injuries. The cost of coverage will depend on the number of your employees and the level of hazard they're exposed to in the workplace.
You may also consider purchasing liability insurance to help shield your LLC from losses in the case of disaster, injury, or lawsuits. The cost of liability insurance varies according to the size of your company, the level of risk associated with the type of work you do, and the level of protection you want.
Learn more about LLC Business Insurance.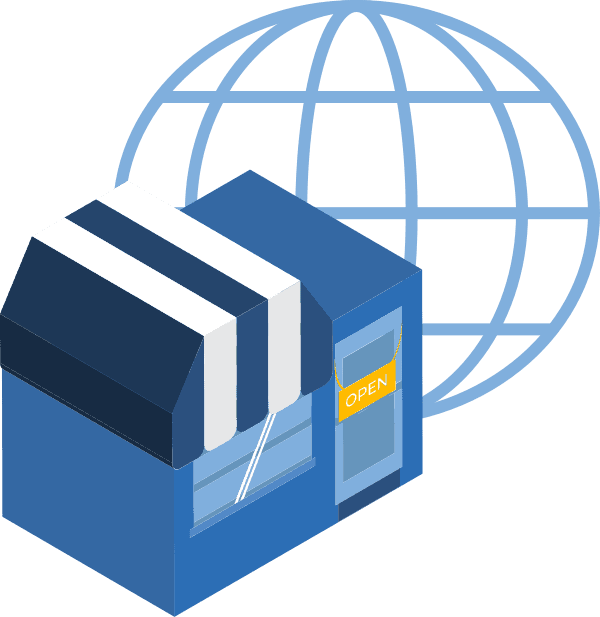 How much does it cost to register a foreign LLC in Iowa?
Expanding your out-of-state business into Iowa as a foreign LLC will cost you $100. To register as an Iowa foreign LLC, you'll need to submit an Application for Certificate of Authority with the Secretary of State, along with your fee. You cannot legally do business in Iowa as a foreign LLC without registering. Keep in mind that while doing business in Iowa, your LLC is subject to Iowa licensing laws. You may need to obtain an Iowa Sales and Use Permit or other licenses to ensure that your business is operating above board.