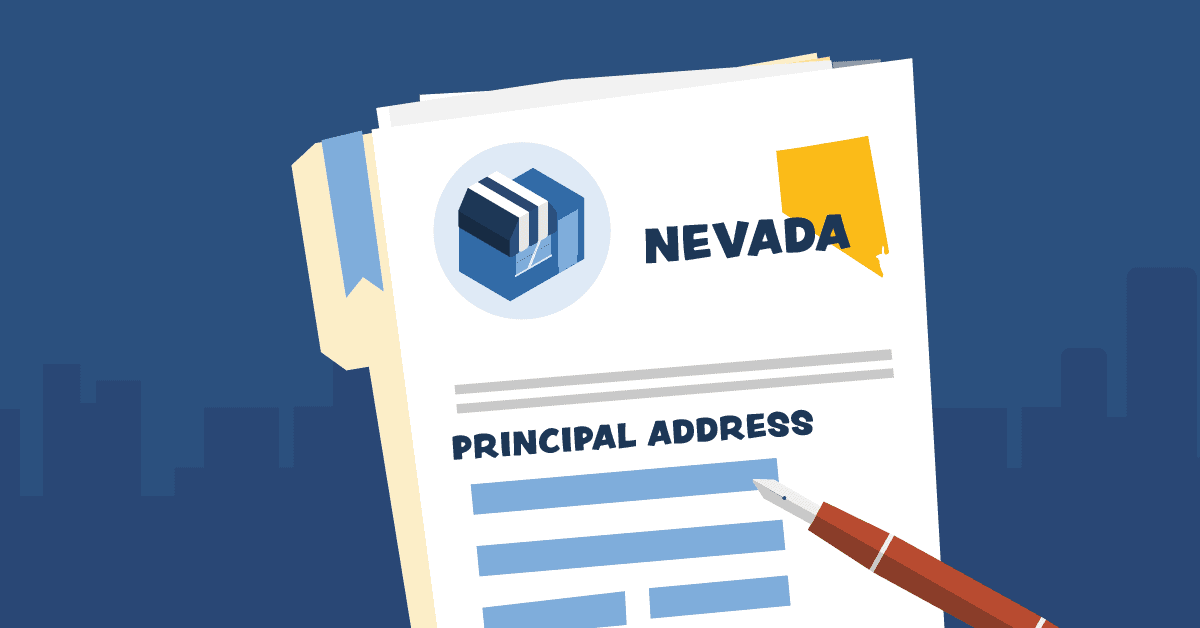 Q: I am currently trying to change my business address [in Nevada]. What documentation do I need to do this? And do I need to have my registered agent sign anything?
Thank you to a customer in Nevada for that great question! You may need to change the business address of your LLC if your business moves or you want to change where you receive mail. To change your business address in Nevada, you'll need to file an amendment of your Nevada articles of organization. We'll walk you through the process.
What is a business address in Nevada?
A business address (sometimes called a principal address) is the address where your LLC will receive non-legal mail. (Legal mail, including service of process, will be sent to your registered agent.) On the Nevada Articles of Organization, you aren't asked to include a business address, but you are required to include the names and addresses of the managers or managing members of your LLC, and the addresses you provide can either be residential or a business address.
The addresses on your articles of organization become part of the public record and can easily be looked up online. If you're concerned about protecting your privacy, you might consider hiring a registered agent service that will put their business address on this document in place of your members' or managers'.
How can I change my business address in Nevada?
If you included your business address in your articles of organization, when you change your business address, you'll need to file an Certificate of Amendment to Articles of Organization with the Nevada Secretary of State and pay a $175 filing fee. No other documentation is needed. You can submit your amendment by mail, fax, or in person.
By mail or in person:
Secretary of State
Amendments Division
202 North Carson Street
Carson City NV 89701-4201
By fax: 775-684-5731
Check out our guide on How to File an Amendment for a Nevada LLC.
How do I change my business address with the IRS?
To change your business address with the IRS, you must file Form 8822-B. All businesses will need to report a change of address to the IRS to prevent missing important documents and to keep their records up to date.
Does my registered agent need to sign the Nevada Certificate of Amendment?
No. Your certificate of amendment only needs to be signed by a manager or managing member of your LLC. It does not need to be signed by your registered agent.
Who else should I inform when my address changes?
State and local licensing agencies. You can change the address on your Nevada State Business License through your SilverFlume account.
Lenders.
Your bank.
Vendors and suppliers.
Customers.