New York LLC Cost
Forming an LLC in the state of New York costs $200. There are additional fees to consider, such as the $50 Certificate of Publication fee and the $9 Biennial Report fee. We know that starting a business can feel like a minefield of hidden fees, so we've put them all together. Below, we'll break down common fees for registering and maintaining a New York limited liability company.
What You'll Find In This Article: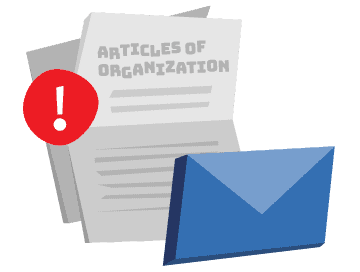 New York LLC Formation Filing Fee: $200
You must submit Articles of Organization to the New York Secretary of State to officially form your New York LLC. This has a filing fee of $200. You can submit your Articles of Organization and accompanying fee in person, through the mail, over fax, or online.
New York Certificate of Publication: $50
Filing your Certificate of Publication in New York costs $50. Within 120 days of submitting your Articles of Organization, all New York LLCs must publish either a copy of their articles or a notice about their LLC's formation in two separate New York newspapers, one a daily publication and one a weekly publication. The legal notice must be published in the county in which your principal address is located. The cost of publishing these notices varies from county to county.
After keeping the notice in the papers for six consecutive weeks, you'll submit a Certificate of Publication to the Department of State along with the filing fee and affidavits of the newspaper publications.
Read more about how to publish your New York LLC.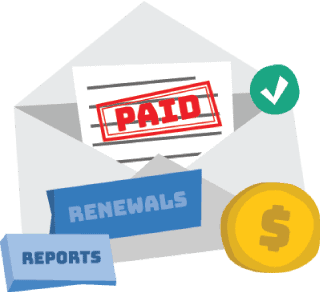 New York Biennial Statement Fee: $9
New York LLCs must file a Biennial Statement every two years after filing their Articles of Organization. This costs $9. Sometimes called the Biennial Report, you must file your LLC's report during your anniversary month every two years until the business is dissolved. For example, if you started your business on June 15, 2021, your biennial report will be due in June 2023, June 2025, June 2027, and so on.
Find out how to file your New York Biennial Statement.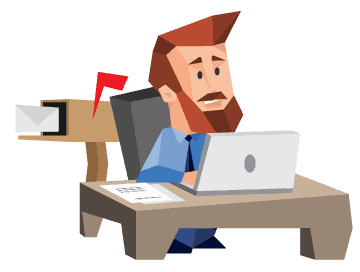 New York Registered Agent Fee
Every LLC must have a New York registered agent. This information is required for your Articles of Organization and must be up-to-date at all times.
A registered agent is a person (or company) that receives legal notices on your business' behalf. Many businesses choose a registered agent service instead of an individual in order to ensure that no legal notices will be missed or forgotten. The fees for registered agent services can vary—except at Northwest. Northwest is $125 per year and the price never goes up.
New York State Business License Fee
The only license that every single business in New York must have is the sales/tax license, and there is no fee associated with it.
The sales/tax license, also called the New York Certificate of Authority, allows you to collect and pay state sales taxes. You can apply through the New York Business Express portal.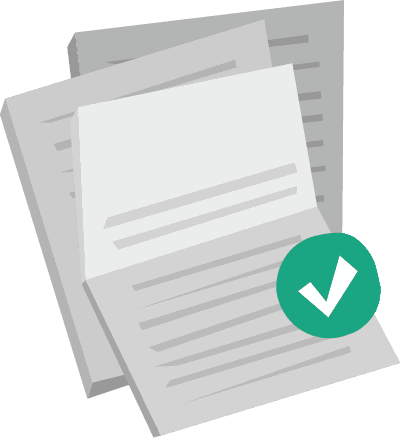 New York Professional Licensing Fees
Professional licenses are required for most businesses that offer specialized services, such as real estate firms, doctors' offices, and hair salons. These licenses vary in price depending on your business' industry, the employees you retain, and your physical location.
For example, a New York cosmetology license is $40 for the application, $15 for the written exam, and $40 to renew each year, while a New York security guard license is $36 for the initial application, $102 for the fingerprint fee, and $25 for employment status notification. The Department of State's Division of Licensing Services lets you check for a variety of necessary licenses.
Learn more about New York Professional License requirements.
Local Business License Fees in New York
Each city in New York has different requirements for owning and operating a business in their jurisdiction. The exact fee for your business might change city to city or even borough to borough. For example, a bakery in New York City must apply for the Food Service Establishment license for $100, while a bakery in Buffalo must apply for the Restaurant License for $200. Check with your local municipality to determine your business' fees.
Optional LLC Fees in New York
Now that you know the initial cost for forming and licensing your business, let's go over the fees that may pop up for you.
Name Reservation
You can reserve a domestic or foreign LLC business name in New York for $20. To reserve a business name, you need to submit an Application for Reservation of Name and the $20 filing fee to the Department of State, Division of Corporations. This will reserve your business name for sixty days.
Certificate of Assumed Name
To conduct business in any name other than the business' legal name, you will need to file for a Certificate of Assumed Name along with a $25 filing fee to the New York Department of State. Also called a Business Certificate or DBA name, this is a formal request to use a second (or third or fourth) business name in New York.
Certified Copies of Business Documents
Certified copies of business documents can be obtained from the New York Department of State for $10 each. Certified copies can be requested through the Business Express online portal, or by mail, via fax, or in person. Copies will be sent via first-class mail.
Your business might need a certified copy of your business documents for a variety of reasons. For example, you might want to register to do business in a new state, open a new business bank account, or show proof of business to investors.
Find out how to get a certified copy of your New York Articles of Organization.
New York Certificate of Status
A New York Certificate of Status, also called a Certificate of Existence or a Certificate of Good Standing, is available for $25. You can request a Certificate of Status from the New York State Department of State, Division of Corporations with a written request sent via mail, fax, or in person.
Here's how to get a New York Certificate of Status.
Business Insurance Premiums
Any New York business that has employees must have workers' compensation and disability insurance. Workers' compensation covers the costs associated with workplace injuries, like medical bills, lost wages, and funeral costs. The fees associated with workers' compensation vary from business to business depending on your risk factors, company size, and industry.
The New York Department of State offers a handy business insurance breakdown including different types of business insurance, answers to popular questions, and sources to find out more information.
Learn more about LLC Business Insurance.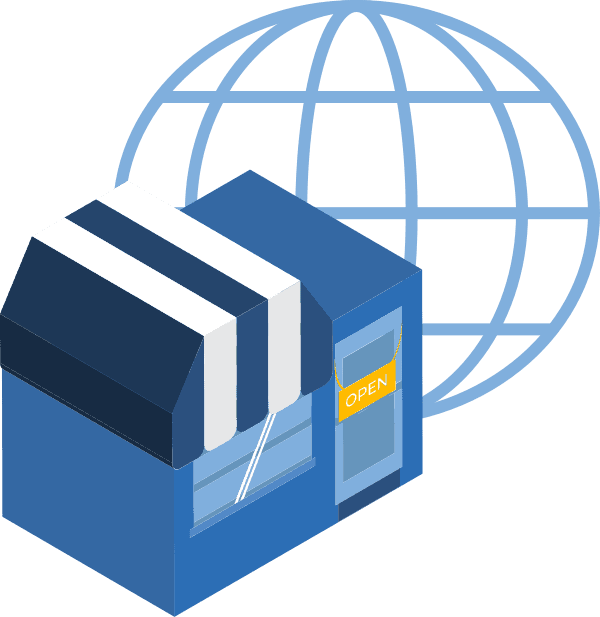 How much does it cost to register a foreign LLC in New York?
According to the New York Limited Liability Company Law §802, you can register as a New York foreign LLC by submitting an Application for Authority along with the $250 registration fee.
Keep in mind that in accordance with LLC laws in New York, you will need to publish a copy of your Application of Authority or a notice containing the information in two separate newspapers for six consecutive weeks. This must be done within 120 days in the same county as your LLC's primary address. Afterwards, you'll file a Certificate of Publication for foreign LLCs with the New York Department of State. This has an additional $50 fee, bringing your baseline total to register a foreign LLC in New York to $300.