North Carolina LLC Cost
The main cost of starting an LLC in North Carolina is the $125 fee for filing the Articles of Organization with the North Carolina Secretary of State's office. You'll also need to budget for the annual report fee of $200. Beyond these two main costs, you might also need to account for state and local licenses, business insurance, and the possibility of hiring a professional registered agent service. Here we offer an overview of direct LLC costs in North Carolina, and other fees you can expect to pay.
What You'll Find In This Article: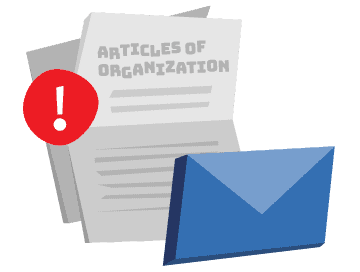 North Carolina LLC Formation Filing Fee: $125
North Carolina Annual Report Fee: $200
Due every year by April 15th, your LLC's North Carolina Annual Report costs $200 to file ($202 if you file online). North Carolina does not assess penalty fees for failing to file, but the state will send a "Notice for Grounds for Administrative Dissolution or Revocation of Foreign Business." You'll then have 60 days to complete the annual report, or your LLC will face being dissolved by that state.
Find out how to file your North Carolina Annual Report.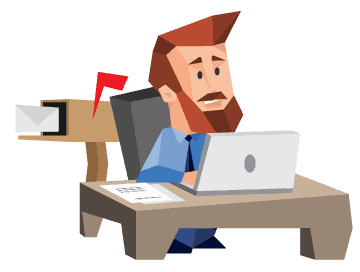 North Carolina Registered Agent Fee
North Carolina outlines its registered agent requirements in N.C. Gen Stat § 55D-30. Your North Carolina registered agent must have a street address (no PO boxes or virtual offices) in the state, and keep regular business hours in order to accept legal mail (called service of process) on behalf of your LLC.
As long as you're available during business hours 52 weeks a year, 365 days a week, and okay with listing your name and physical address on the public record, you can be your own registered agent. A lot of business owners hire a professional registered agent service like Northwest. Prices vary, but we charge just $125 a year, and our price never goes up. We also help business owners live privately by listing our information on all public documents allowable.
North Carolina State Business License Fee
Every business that does business in North Carolina must register online or by mail with the North Carolina Department of Revenue to obtain a Certificate of Registration. A North Carolina Certificate of Registration acts a license for your business to collect the state sales tax. There is no fee to apply for a Certificate of Registration. You can register online with the North Carolina Department of Revenue, or you can print out a Business Registration (NC-BR) application, complete it and mail it in to the Department of Revenue in Raleigh, North Carolina.
You may also be required to obtain certain licenses and permits through the state based on what type of business your LLC engages in. For example, if your LLC is involved in the sale of prepared food, alcohol, tobacco, and agricultural products, you'll most likely need to be state licensed. Those licensing fees vary by industry. North Carolina's Business and Occupational License Database is great place to learn about what kind of licenses your business might require.
North Carolina Professional Licensing Fees
Professional business licenses are issued to businesses that require special education and training. Lawyers, dentists, doctors, and hair stylists, among others, require a professional business license. North Carolina's Professional Licenses & Permits division can point you in direction of the state board that issues your particular professional license. For example, The North Carolina Board of Architecture and Registered Interior Designers is the board that issues licenses for architects. License fees vary, but in most cases you'll be looking at having to take a state exam, fill out an application, and pay all fees that accompany your professional license. Most licenses will cost a few hundred dollars, some will even have annual renewal fees and continuing education costs associated with the profession.
Local Business License Fees in North Carolina
State and professional licenses are not the only licenses your LLC will need to worry about. Each municipality in North Carolina will most likely have their own requirements and fees. For example, the license fee to operate a dry cleaning business in Raleigh is $90, but in Durham you'll pay $150. In most cases you can find the necessary licenses and fees at your county or city's clerk of court's office or business department website.
Optional LLC Fees in North Carolina
We've covered the essential costs for starting and running a North Carolina LLC. However, you may also be faced with some additional costs to plan for:
Name Reservation
Found the perfect name for your LLC, but not ready to register with the state? North Carolina lets you reserve a business name for $30. Name reservations are good for 120 days. To reserve a name for your LLC, you'll need to file an Application To Reserve A Business Entity Name with North Carolina's Secretary of State. There is an additional $2 electronic transaction fee for online filers. You can also mail your application in, but it will take around 3-5 business days to be processed (not including mailing time).
DBA (Doing Business as) Name
North Carolina calls DBAs "assumed business names," but they're the same thing. Assumed business names are registered in the county where your LLC does business. The cost to register an assumed name in North Carolina is $26, no matter which county you register the name in. You'll need to search North Carolina's Assumed Business Name database and the Business Registration database to make sure no LLCs, corporations, or other state registered entities have already used your assumed business name.
Certified Copies of Business Documents
LLC owners sometimes need, or simply want, certified copies of important documents they've registered with the state. You can order certified copies of your important LLC documents that you've registered with the state. North Carolina allows you to order certified documents online or by mail. Online orders are processed as soon as they're received and cost $12 per document plus $1 per page. Mailed requests take up to five days to be processed after receipt and cost $15 per document and $1 per page.
How to get North Carolina Articles of Organization certified copies.
North Carolina Certificate of Good Standing
At some point your North Carolina LLC may need to prove to a bank, investors, or another state that it is up-to-date on all state filings and fees. This is where a Certificate of Good Standing comes in (North Carolina calls it a Certificate of Existence, but they are the same thing). A Certificate of Existence can be obtained online or through the mail. Online requests cost $12 and are filled as soon as they're received. Mail processing costs $15 and can take up to a week to be processed once the order is received.
Here's how to get a North Carolina Certificate of Good Standing.
Business Insurance Premiums
If your LLC employees at least three full-time employees, you'll need to budget for workers' compensation insurance. However, there are some exceptions, such as independent contractors, LLC members, and full-time seasonal workers. Workers' compensation insurance probably isn't a terrible idea, especially if your LLC is engaged in business that might be hazardous, such as roofing, electrical work, or tree trimming.
Liability insurance is also something you'll need to consider. While your LLC protects the assets of the LLC members, liability insurance can help cover the costs of any lawsuits against your business in the event that a customer is injured. Insurance rates for liability coverage will depend on the number of employees and the type of work your LLC is engaged in. The more employees you have, the more chances that they could accidentally damage someone else's property. Similarly, the more dangerous the work, the more likely an accident could occur.
Learn more about LLC Business Insurance.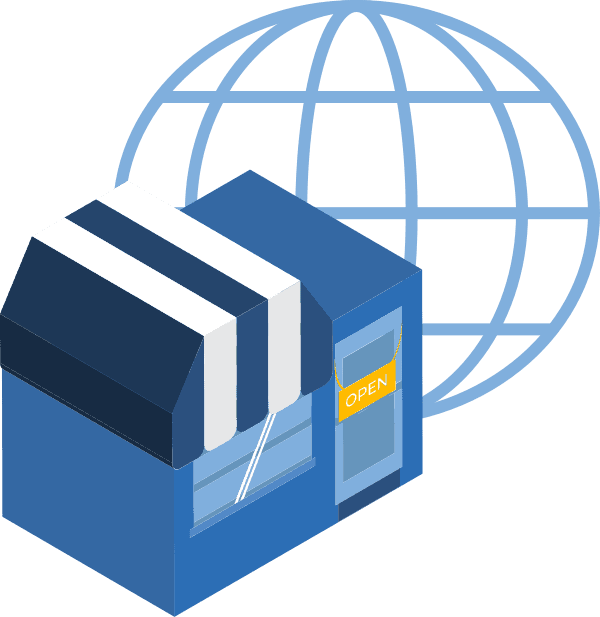 How much does it cost to register a foreign LLC in North Carolina?
To register your foreign LLC in North Carolina, you'll need to submit an Application for Certificate of Authority to the North Carolina Secretary of State and pay the $250 filing fee (add $3 for online filings). Your North Carolina foreign LLC will need to abide by the same rules as a regular LLC, which means you'll need to apply for a North Carolina Certificate of Registration, and obtain any professional or local business licenses that are required to operate your business.