North Dakota LLC Cost
Starting an LLC in North Dakota will cost $135. Your state annual report will cost $50, but since that's a once-a-year fee, you can budget for that later. Basically you can start an LLC in North Dakota for under two hundred bucks, and that's pretty awesome. However, there will be other expenses that you'll need to consider. Business licensing costs, registered agent fees, and even business insurance premiums can make your pockets feel light. If this all sounds like a lot, don't worry, we'll walk you through the most common expenses of starting an North Dakota LLC.
What You'll Find In This Article: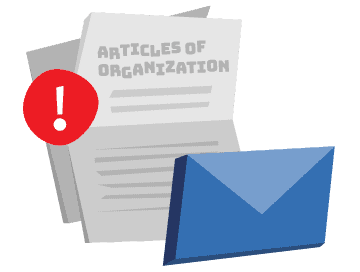 North Dakota LLC Formation Filing Fee: $135
To form an LLC in North Dakota, you'll need to file Articles of Organization with North Dakota's Business Registration Unit. They cost $135 to file. You can file your articles by mail, fax, or online through the state's FirstStop online business portal.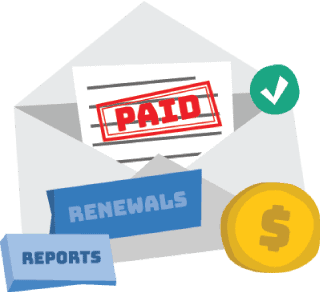 North Dakota Annual Report Fee: $50
The North Dakota Annual Report costs $50, and must be filed every year by November 15th. However, if your report is more than 60 days late, the state will hit you with a $100 penalty. Forget to file for six months? North Dakota will dissolve your LLC.
Find out how to file your North Dakota Annual Report.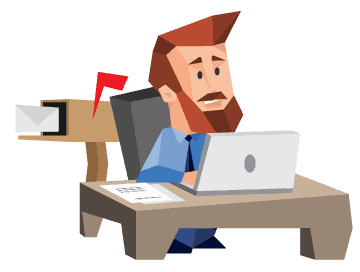 North Dakota Registered Agent Fee
North Dakota state law requires that your LLC appoint a North Dakota registered agent. Your registered agent is the person (or company) responsible for receiving important legal mail or correspondence on behalf of your business. You can appoint a friend, trusted employee, family member, or act as your own agent, but many business owners in North Dakota hire a professional registered agent service. A professional registered agent makes sure that you'll never miss important mail, and they'll let you use their information on public documents, which helps to keep your private information off public record.
The price you'll pay for registered agent service varies, but at Northwest we charge $125 per year and our price never goes up. What's more, we won't try and upsell you, and our service can help you live privately with an LLC.
North Dakota State Business License Fee
Most businesses will need to obtain a North Dakota sales tax permit. The sales tax permit essentially acts as a license to collect the state sales tax. There is no cost to apply for the permit, but North Dakota requires that you apply for one 30 days prior to opening your business. You can apply online at North Dakota's Taxpayer Access Point.
North Dakota Professional Licensing Fees
If your LLC engages in activities that require specialized training or education (dentistry, massage therapy, construction, accounting, architecture etc…) you'll need to get a professional business license. You can obtain the necessary license through the state board that governs your profession. For example, accountants will need to apply with the North Dakota Board of Accountancy and pay over $800 to get licensed. Likewise, if you have plans to go into the therapeutic massage business, you'll need to apply with the state Board of Massage Therapy and pay $150 to be licensed.
Local Business License Fees in North Dakota
Each municipality will most likely require your business to obtain some sort of licensing. The requirements and fees for these local licenses will vary depending on the municipality. For instance, a pawn broker in Fargo will need to pay $250 for a license. In Bismarck you'll only pay $75. Most licenses can be obtained by contacting your local city or county clerk's office.
Optional LLC Fees in North Dakota
We've covered the main costs of starting a North Dakota LLC. But there may be others, and we go over some of them here.
Name Reservation
It costs $10 to reserve your business name, and the reservation is good for one year. You can reserve your business name with the Reserved Name Application on North Dakota's FirstStop online filing system, but you'll need to create an account for your LLC first.
DBA (Doing Business as) Name
To register a trade name, you'll need to fill out a Trade Name Application through North Dakota's FirstStop filing system. It costs $25 to file, and the registration is good for five years.
Certified Copies of Business Documents
LLC owners often need certified copies of business documents—such as Articles of Organization—when expanding their operations to a new state or opening a business bank account. North Dakota certified copies cost $20 (plus 50 cents for each page of the document). The math works like this: if the document you request is three pages, prepare to pay $21.50 for a certified copy. You can request certified documents by mail, in person, email, fax, or phone.
Find out how to get a certified copy of your North Dakota Articles of Organization.
North Dakota Certificate of Good Standing
A Certificate of Good Standing in North Dakota is called a Certificate of Fact, but they're the same thing. You can order your certificate by fax, mail, email, phone or in person. It will cost $20 ($15 for the certificate, and $5 for the state to search their records). A North Dakota Certificate of Fact is important for any LLC that plans to expand operations beyond state borders.
Here's how to get a North Dakota Certificate of Good Standing.
Business Insurance Premiums
Depending on what kind of business you are engaged in, you might want to consider liability insurance. While your LLC protects you and other LLC members from from lawsuits and bankruptcy, it won't protect your business if a customer slips and falls. Running an Ebay store from home? You might not need liability insurance. But say you're slinging hot sausage subs from a food truck at the county fair, you might want liability insurance in case someone gets sick or an employee burns themselves on the grill. By law, some businesses are even required to carry liability insurance.
Workers' compensation insurance is another type of insurance you'll need to look into. Workers' comp covers medical bills and lost wages for employees who become are injured or sick on the job. Without workers' compensation, your business could face serious fines. North Dakota law requires that any business with employees, full or part-time, carry worker's compensation insurance.
Workers' compensation insurance can only be obtained through North Dakota's Workforce Safety and Insurance (WSI) state fund. Rates for workers' compensation in North Dakota are a little over a dollar per $100 in covered payroll, but this cost will rise or fall depending on the type of work your LLC is engaged in. If you run a roofing business or smelt iron ore, you'll pay higher rates than if you have employees manning the cash register at a grocery store.
Learn more about LLC Business Insurance.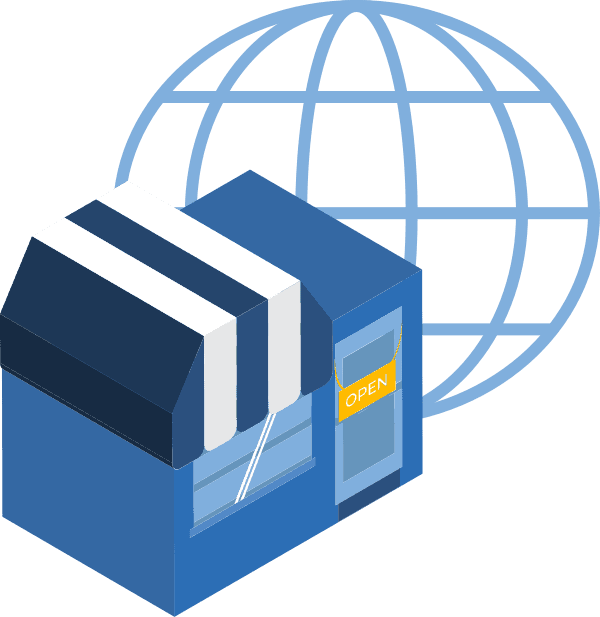 How much does it cost to register a foreign LLC in North Dakota?
You can register as a foreign LLC in North Dakota by filing a Certificate of Authority application with the Secretary of State and paying the state filing fee. It costs $225 to submit your application online and $235 to file by mail. If you need expedited filing, it's an additional $100 for two-day state processing or $250 for same-day state processing. Your North Dakota foreign LLC will also need to apply for a state sales tax permit, and any local or professional licenses that are required to operate your business.