Oregon LLC Cost
When starting an Oregon LLC, you'll pay $100 to register your business with the Secretary of State. You'll continue to pay $100 every year to renew your registration by submitting an annual report. On top of these fees, you're likely to face additional expenses, such as hiring a professional registered agent, obtaining business licenses, or getting a DBA. Here, we provide a breakdown of the most common costs of establishing an Oregon LLC.
What You'll Find In This Article: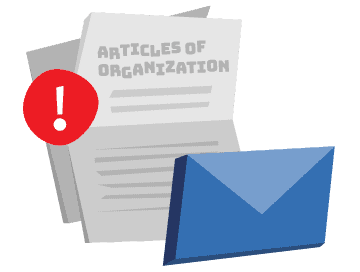 Oregon LLC Formation Filing Fee: $100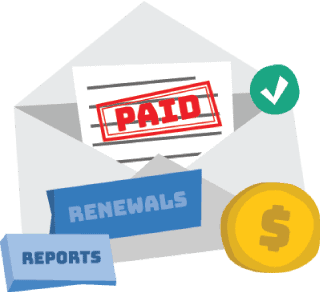 Oregon Annual Report Fee: $100
Every year, you'll need to renew your registration with the state by submitting an annual report, which costs $100 to file. Your annual report is due on the anniversary of your original filing date and must be filed online. The Secretary of State's office will send you a renewal notice approximately 45 days before your due date as a reminder. You'll need to factor this recurring fee into your yearly budget for the life of your business.
Find out how to file your Oregon Annual Report.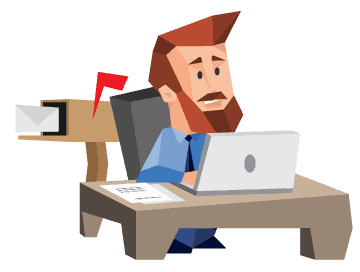 Oregon Registered Agent Fee
As a part of forming your Oregon LLC, you'll need to designate an Oregon registered agent. Your registered agent is the person or company you appoint to accept service of process and other legal notices on behalf of your LLC. According to state law (ORS § 63.111), your registered agent must have a physical address in Oregon where they can receive documents during regular business hours.
Many LLCs choose to hire a professional registered agent service rather than have a member of the LLC act as registered agent. This helps protect members' privacy and ensures that important legal documents are always received, even when LLC members are out of the office. Prices for registered agent service vary. Northwest offers registered agent services for a fixed rate of $125/year.
Find out more about Northwest's registered agent service.
Oregon State Business License Fee
Oregon doesn't have a general state-level business license. With that said, it's very likely that your LLC will need at least one business license or permit. Occupational or professional licenses are required in certain fields, and many cities and counties in Oregon issue local licenses.
Oregon Professional Licensing Fees
Do you work in a field that requires specialized training or education? You'll need to get a professional license from the state agency or board in charge of regulating your industry. Licensing cost varies by field and by license type. For example, the fee for a 3-year general supervising electrician's license is $100. Meanwhile, a one-year Greenhouse Grower's license fee can range from $148 to over $1,563, depending on your gross yearly sales.
You can discover the professional licensing fees and requirements that apply to your LLC through Oregon's Business Xpress License Directory.
Local Business License Fees in Oregon
Many cities and counties in Oregon require local business licenses. In Portland, for example, you'll need to register for Portland Business Tax, Multnomah Country Business Income Tax, and Metro Supportive Housing Business Income Tax licenses through the City of Portland Revenue Division. If you're operating in Salem, you'll only need a license if you're engaged in certain types of business, including selling marijuana, renting property, and working as a mobile food vendor.
Check with your local jurisdiction to find out what local business licenses you'll need and how much they'll cost.
Optional LLC Fees in Oregon
We've gone over the necessary costs of starting an LLC in Oregon. However, there are some additional expenses that you may encounter when launching your business.
Name Reservation
Filing an Application for Name Reservation for your LLC will cost $100. You may wish to reserve a business name if you're not yet ready to register your LLC with the state, but you want to prevent other businesses from taking your desired name. Name reservation in Oregon is valid for 120 days. You can check if your desired name is available using the Secretary of State's Business Name Search. Your application can be submitted by mail, by fax, or in person.
DBA (Doing Business as) Name
To do business under a DBA (any name that isn't your legal business name), you must file an Assumed Business Name – New Registration form in Oregon, which costs $50. You'll need to renew your assumed name registration every two years online using the Secretary of State's Online Business Registry. Renewal costs $50. If you need to make any changes to your assumed name, you can submit an Assumed Business Name – Amendment for $50. All filings can be made by mail, by fax, or in person using a paper form. New assumed name registrations and registration renewals can also be completed online.
Certified Copies of Business Documents
Ordering certified copies of business documents from the Secretary of State will cost you $15. You'll need to file a Request for Copy form, which can be submitted by mail, by fax, or in person. On the form, you'll be able to specify the exact document you want certified copies of. Many business owners like to have a certified copy of their Articles of Organization on hand for record-keeping purposes or in case they need to provide a certified copy to a bank or government agency.
Find out how to get a certified copy of your Oregon Articles of Organization.
Oregon Certificate of Existence
You can obtain a Certificate of Existence for your LLC by filing a Request for Certificate form and paying a $10 fee. If needed, you can also order certificates verifying a merger or name change. You can order all certificate types via mail, by fax, or in person. Certificates of Existence can also be ordered online.
Also known as a Certificate of Good Standing, a Certificate of Existence is often required when you need to prove that your LLC is current with all state filings and fees. For example, you frequently need to provide a Certificate of Existence to get a loan with a bank or register to do business in a foreign jurisdiction.
Business Insurance Premiums
If you have any employees, you're required by Oregon law to purchase workers' compensation insurance. Workers' compensation helps prevent workers from suffering undue financial loss in the case of workplace injury by covering medical costs and lost wages. If you own a multi-member LLC, you'll need to consider not only any employees you have but also your fellow members. All LLC members except the member with the largest ownership interest are considered employees and must be covered by workers' compensation insurance.
You can purchase workers' compensation insurance through a private insurer or through the National Council on Compensation Insurance's Assigned Risk Plan. You may also self-insure if you meet the qualifications. The cost of workers' compensation insurance will depend on the number of employees you have and the level of hazard they face in the workplace.
One type of voluntary business insurance you may wish to purchase is liability insurance. Liability insurance helps to protect the time and money you've put into your LLC by allowing you to recoup funds lost due to property or equipment damage, medical expenses, or lawsuits. Your liability insurance rate will vary based on the types of risk associated with your line of work and how much coverage you want.
Learn more about LLC Business Insurance.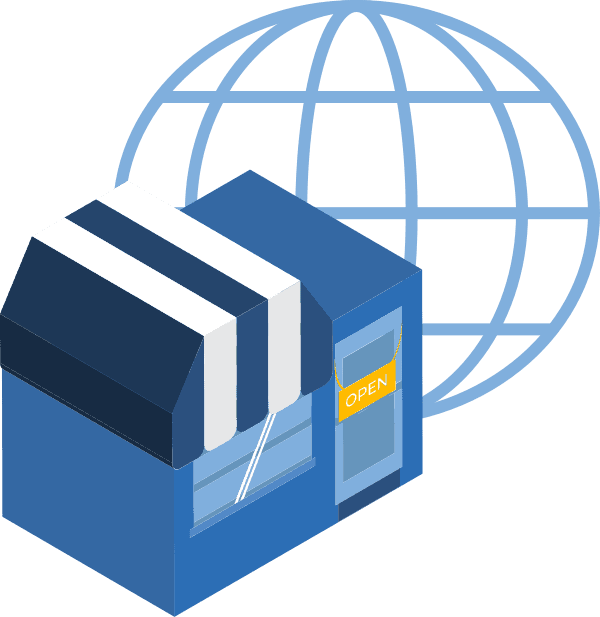 How much does it cost to register a foreign LLC in Oregon?
If you own an LLC formed outside of Oregon and are expanding your business into the state, the fee to register as an Oregon foreign LLC will be $275. You'll need to file an Application for Authority to Transact Business with the Secretary of State, which can be done by mail, by fax, in person, or online through the State Secure Access System. After registering as an Oregon foreign LLC, remember that you'll also need to obtain all required professional and local licenses.