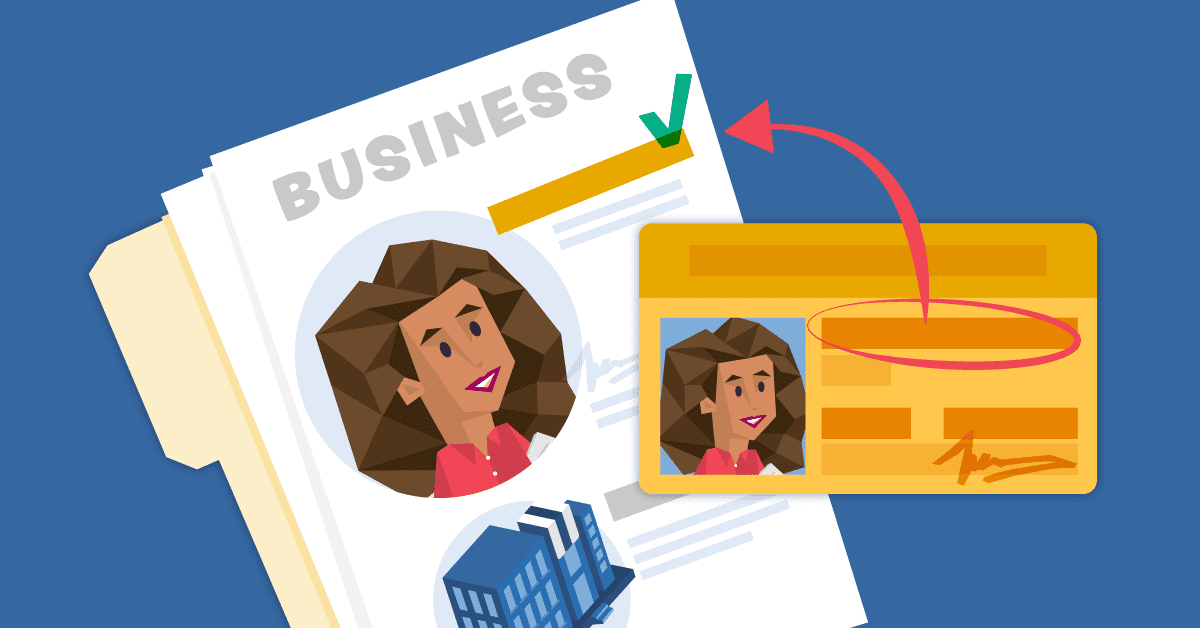 There are all sorts of reasons people decide to change their legal name—marriage, divorce, religion, transitioning, or just personal preference. But as a business owner, you've got a lot of paperwork to think about when you change your legal name. It's important to keep all of that paperwork accurate and up-to-date. Depending on what type of business you have, it might even be useful to get a DBA name for your company. We'll show you what to do when changing your name in this guide.
1. Change Your Name on Articles of Organization
When you change your name, you'll need to update any business registration or other legal paperwork where your previous legal name was used. Sole proprietors and general partnerships are not usually required to register with their state in order to operate, so no updates are required at the state level.
But if you have a Limited liability company (LLC), you have legal paperwork to update: Articles of Organization. Every state has different rules about including member or manager names. In some states, listing names of individuals involved in the ownership or management of an LLC is optional. In others, it's legally required. In any case, if you have listed your legal name on your LLC's Articles of Organization, you'll need to update that document with an Article of Amendment or similar form.
Need help filing Articles of Amendment? Sign up for a free account with Northwest Registered Agent. You'll get access to our legal forms library—every form you could ever need, for every state.
2. Update Internal Business Documents
Once you've tackled your government documents, you'll need to update your LLC's internal documents. These are forms that you keep on file with your LLC. Arguably, your LLC's most important internal document is your operating agreement.
The rules for how you can update your operating agreement are defined in—you guessed it—the operating agreement! So take a look and see if there's anything special you need to do. In most cases, you can likely switch out your old name for your new name.
3. Notify Banks and Other Associates of Name Change
If you opened a bank account for your business, you'll need to contact the bank to inform them of your name change and update your account information. You may also need to inform any vendors you work with of your name change, and depending on the nature of your business, your clients.
4. Contact the IRS
When you change your name, you will need to notify the Social Security Administration to update its records. Because the Internal Revenue Service matches individual returns to SSA records, a difference can delay the process of IRS filings. This is especially important for LLCs with default tax status, where taxes are filed on personal returns rather than by the business itself.
If you change your name, you likely won't need to get a new Employer Identification Number from the IRS for your business. However, if you are listed as the responsible party on your company's EIN application (Form SS-4), you'll need to file Form 8822-B, Change of Address or Responsible Party – Business to update that name for future filings.
5. Consider Getting a DBA
So far, we've primarily addressed changes needed for LLCs. But if you're operating a sole proprietorship or a general partnership, and you change your legal name, you might want to consider a DBA.
A Doing Business As (DBA) Name (also called a fictitious name or assumed name) can be helpful for certain kinds of businesses that are linked to an owner's name. For sole proprietorships and general partnerships, there is no legal separation between the business and the owners. A sole proprietorship's legal name is the legal name of the owner. A general partnership's legal name is either the combined owners' surnames or a business name decided upon in the partnership agreement. If an owner changes their name, the legal business name changes as well.
These sorts of name changes could confuse your existing customer base, or potentially disrupt transactions with your bank or vendors. One way to fix that is by getting a DBA name for your company. DBAs allow your business to operate under a different name than its legal one, so you can maintain a brand despite a name change by doing so under a DBA.
For example, say Morgan Bailey is a sole proprietor graphic designer who legally changes their name to Morgan Parker. If they want to continue doing business as Morgan Bailey for the sake of client familiarity, they'll need to register a DBA for that name. Alternatively, they could register a DBA that's totally different than their name, like "Quill & Inkwell." Either way, if the owner's name changes, they'll need to update their DBA registration (if required in their state or jurisdiction).