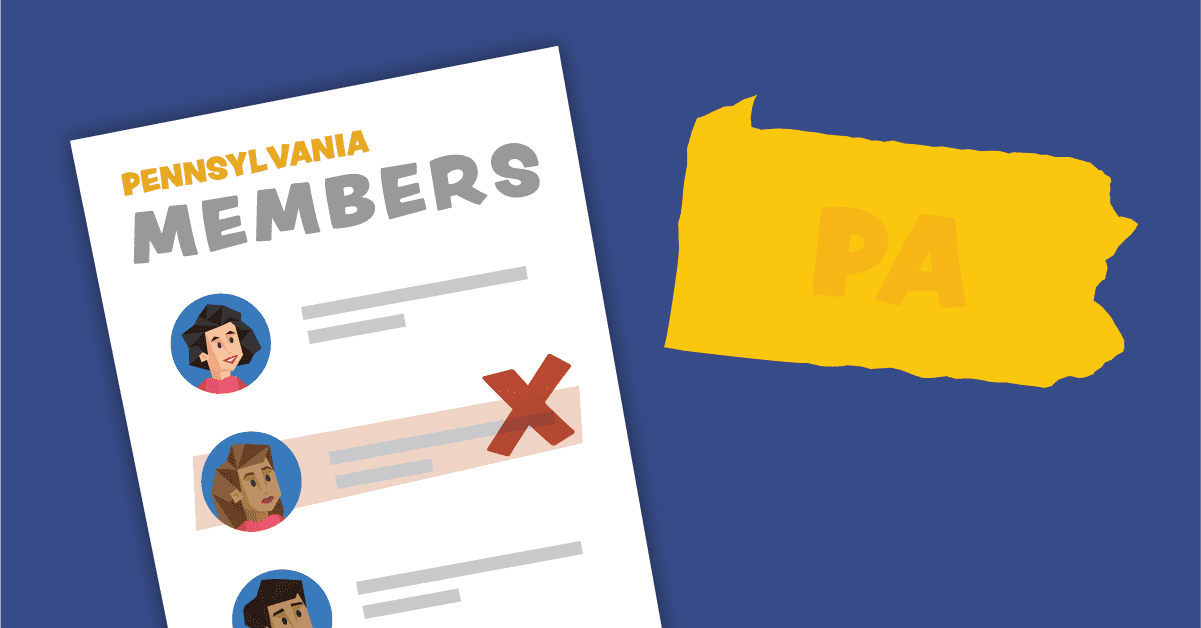 Q: I formed a multi-member LLC because I was going to run the business with my brother. However, we're now unsure whether we're going to do the business together. I would like to know what (if anything) needs to be done if I decide to change this multi-member LLC to a single-member LLC.
Thank you to a customer from Pennsylvania for that great question! It's common for LLCs to lose or gain members as the business evolves. To remove a member from your Pennsylvania LLC, you'll need to update your operating agreement and possibly amend your Certificate of Organization. If you're changing from a multi-member to a single-member LLC or vice versa, you'll also need to contact the IRS. We'll walk you through the steps.
1. Amend your PA LLC operating agreement
An operating agreement lists the names and addresses of all LLC members, so you will need to amend this document every time your LLC membership changes. Your operating agreement is an internal document, so you don't need to inform the Pennsylvania Bureau of Corporations and Charitable Organizations when you make an amendment.
To amend your operating agreement, follow the operating agreement's procedure for how it can be amended. The exact process will depend on your LLC's policies, but most of the time, amending an operating agreement involves these steps:
Hold a meeting of all LLC members
Draft an amendment (to remove a member)
Vote on the amendment
Pass the amendment if the majority vote in favor
Keep the amendment with your business records
"Dissociation" or "withdrawal" is the term for when a member leaves an LLC. In Pennsylvania, a member can choose to withdraw from the LLC whenever they like (although they may be liable for damages caused by their withdrawal in some situations). Upon withdrawal, members don't have any more managerial power, but they do retain economic interest. Including a buyout process in your operating agreement would be helpful for more complete separation.
When changing from a multi-member to a single-member LLC, you will also need to change your multi-member operating agreement into a single-member LLC operating agreement.
Check out our Pennsylvania LLC operating agreement templates.
Do I need to amend my Pennsylvania Certificate of Organization?
That depends. The Pennsylvania Certificate of Organization doesn't require you to include member information. However, there are two places where you might have included your members' names and addresses:
Additional provisions (optional). You have the option to include member/manager information as a supplemental document to your Certificate of Organization.
Docketing statement. In Pennsylvania, you must include a Docketing Statement with your Certificate of Organization, which includes the name and address of the person who will fill out your tax returns.
If you included the name of the member you're removing on either of these documents, you'll need to file a Certificate of Amendment, which costs $70.
Learn how to file a Pennsylvania LLC Amendment.
How long will Pennsylvania take to process my Certificate of Amendment?
The Pennsylvania Department of State can take up to 15 business days to process business filings (plus additional time for mailing).
2. Contact the IRS
You'll need to contact the IRS when you remove a member from your LLC if either of the following is true:
Your LLC is changing from a multi-member LLC to a single-member LLC.
When you change from a multi-member to a single-member LLC, your LLC changes its tax classification with the IRS from "partnership" to "disregarded entity." So, you will need to file Form 8832, Entity Classification Election with the IRS.
The member you're removing was your business's Responsible Party with the IRS.
If you need to change your LLC's Responsible Party, file Form 8822-B.