Rhode Island LLC Cost
The main cost associated with starting an LLC in Rhode Island is the $150 fee to file your articles of organization, which officially register your business with the state. You'll also have a yearly recurring fee of $50 to file your LLC's annual report. Plus, you'll need to pay the fees associated with any business licenses your LLC is required to obtain. In addition to these necessary fees, you'll have other expenses to think about, such as hiring a registered agent, buying business insurance, or maybe registering a DBA. Here, we'll provide an overview of the costs you may run into while establishing your Rhode Island LLC.
What You'll Find In This Article: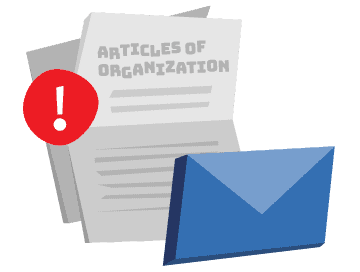 Rhode Island LLC Formation Filing Fee: $150
The primary cost when starting a Rhode Island LLC is the $150 fee ($152.50 online) to register your business with the Rhode Island Department of State' Business Division. Along with the fee, you'll need to file Rhode Island Articles of Organization, which can be submitted by mail, in person, or online.
Online filings can be completed using the Secretary of State's Business Services Online Filing System. No expedited processing is available, but the processing time for online orders is only one to three business days.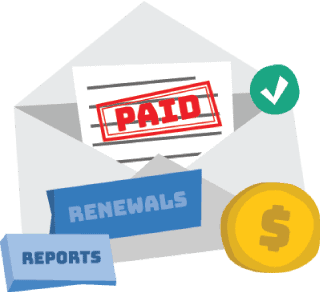 Rhode Island Annual Report Fee: $50
To keep your information up-to-date with the state of Rhode Island, you'll need to file an Annual Report for a Limited Liability Company each year, which has a fee of $50 ($52.50 online). The filing period for LLC annual reports is any time between February 1st and May 1st, and you'll face a $25 ($28 online) late fee if you file after May 31st. You can submit your report by mail, in person, or online. Although you don't have to pay this fee immediately, you'll want to factor it into your yearly budget since it's recurring.
Find out how to file your Rhode Island Annual Report.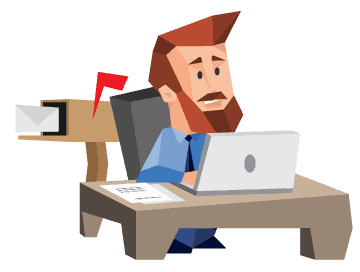 Rhode Island Registered Agent Fee
When you file to register your LLC with the state, you'll have to list a Rhode Island registered agent on your formation paperwork. Having a registered agent (also called a resident agent) is required by Rhode Island law (RI Gen Laws § 7-16-11), and whoever you appoint to act as your registered agent must have a physical address in Rhode Island where they can accept legal notices during regular business hours.
It's possible for you or another member of your LLC to serve as your registered agent, but that means one of you will be on the hook 9-to-5 every week of the year—forget vacation or sick days. For that reason, many businesses decide to hire a professional registered agent service to make sure that important legal documents are always received. Plus, hiring a registered agent service can protect your privacy by helping to keep your LLC members' personal information off the public record.
The cost of registered agent service can vary, and some companies raise their prices year by year. At Northwest, we charge a fixed $125 a year—no price hikes.
Rhode Island State Business License Fee
Rhode Island doesn't have a universal, state-level business license. That doesn't mean you won't need any licenses, though. Most likely, you'll need to get a Sales & Use Tax Permit, which costs $10. A Sales & Use Tax Permit is required of all businesses engaged in the following:
Selling or leasing tangible personal property, from craft items to home entertainment systems
Providing services, from carpet cleaning to telecommunications
Serve food or beverages (you'll also need a Meals & Beverage Tax Permit for this)
You can apply for tax permits by emailing a Business Application and Registration form to [email protected] or [email protected]. You can also register online through the Rhode Island Division of Taxation Combined Online Registration Service.
Additionally, the state of Rhode Island has divisions that regulate and issue state-level licenses for certain industries, including institutions providing financial services and building, design, and fire professionals. You can find information on applicable licenses for your LLC through the Department of Business Regulation. Fees and license qualifications will vary by industry.
Rhode Island Professional Licensing Fees
You'll need a professional license if your job requires technical training or specialized education to perform legally. This includes a wide range of professions, from law and medicine to chauffeur and landscaping services. Professional licenses are issued by the agencies and boards that oversee these professions in the state of Rhode Island, and fees and requirements for licensure vary by field and license type. For example, a dietitian's license from the Rhode Island Board of Dietetics practice is $75 and must be renewed every two years for $170. In comparison, a barber's license costs $25 to apply for and $25 to renew every two years.
Find information on professional licensing through the Department of Labor and Training's list of licensed occupations.
Local Business License Fees in Rhode Island
Depending on where your LLC operates and what kind of work you do, you may also need to obtain a local business license from your city or county government. In Providence, for example, certain types of municipal-level licenses are required, including establishments serving liquor and selling petroleum. The city also requires zoning permits for electrical and mechanical work as well as new construction. Check with your local jurisdiction to find out what licenses or permits your LLC will need.
Optional LLC Fees in Rhode Island
Now that we've covered the necessary costs associated with starting your Rhode Island LLC, let's go over some of the additional expenses you may encounter.
Name Reservation
To reserve a business name in Rhode Island, you'll need to submit an Application for Reservation of Entity Name along with a $50 ($52.50 online) to the Department of State. Name reservation prevents other businesses from poaching your desired name before you're ready to register your LLC with the state. Your reservation lasts for 120 days and cannot be renewed. Filing is permitted by mail, in person, or online.
Before you file, check to see if your desired name is available using the Secretary of State's business entity name search tool.
DBA (Doing Business as) Name
If you're thinking of doing business under any name other than your legal business name, you'll need to register to use a DBA, which costs $50 ($52.50 online). In Rhode Island, DBAs are referred to as fictitious names, and you'll need to file a Limited Liability Company Fictitious Business Name Statement to make your DBA usage official.
You can register as many fictitious names as you would like, as long as you file a separate registration for each name. Conveniently, fictitious names don't need to be renewed. Online, in person, and mail filings are all available.
If you have been using a fictitious name and no longer want that name associated with your LLC, you can submit a Limited Liability Company Statement of Abandonment Fictitious Business Name for $20 ($22.50 online).
Certified Copies of Business Documents
You can order certified copies of business documents like your articles of organization from the Department of State's Business Services Division for $10 plus $15 per page. Many businesses like to have a certified copy of their articles on hand for dealings with lawyers or banks or even just for record-keeping purposes.
Certified copies can be ordered by mail, by phone, or in person at the Business Services Division office in Providence. Unfortunately, online ordering is not available. You can find complete ordering information on the Business Services Division's Order Certified Copies page.
Find out how to get a certified copy of your Rhode Island Articles of Organization.
Rhode Island Certificate of Good Standing
Ordering a certificate of good standing from the Business Services Division will cost you $22 online and $20 by mail, by phone, or in person. A certificate of good standing shows that your LLC is in compliance with all state-required filings and fees. Businesses are commonly required to provide a certificate of good standing in situations like applying for a loan, taking part in legal proceedings, and registering to do business in another state.
Complete ordering information is available via the Business Services Division's Order Certificates page.
Here's how to get a Rhode Island Certificate of Good Standing.
Business Insurance Premiums
You'll need to purchase worker's compensation insurance if you have one or more employees. Workers' compensation insurance covers medical and other costs for employees who have suffered workplace injuries, helping to prevent them from experiencing undue financial hardship. If you own a multi-member LLC, it's important to know that LLC members are considered employees and will require coverage. In Rhode Island, you'll have to get worker's comp from a private insurer. The price of your coverage will vary depending on how many employees you have and the kinds of hazards they're exposed to in the workplace.
To help safeguard the money, time, and effort you've invested in your LLC, you may also consider buying liability insurance. Liability insurance can help you recover from financial losses due to lawsuits, natural disasters, workplace injuries, and property or equipment damage. Additionally, you can get extra coverage for cyber or profession-specific concerns. The amount you'll pay for liability insurance will depend on the level and types of risk your business faces, along with how much protection you want.
Learn more about LLC Business Insurance.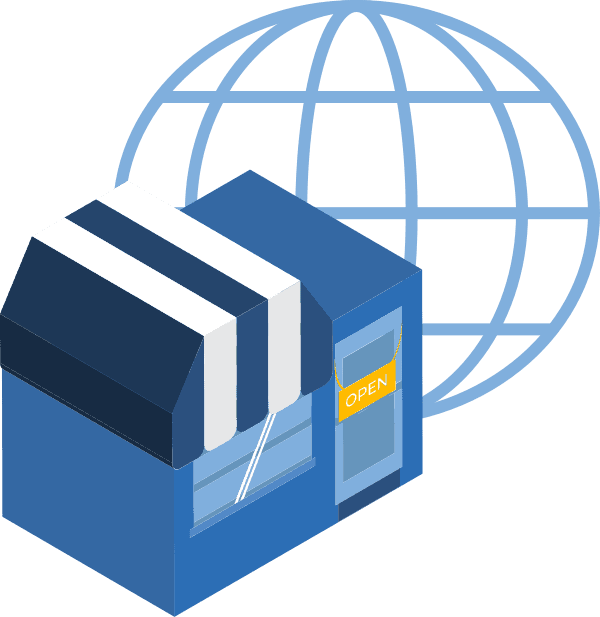 How much does it cost to register a foreign LLC in Rhode Island?
$150 is the fee you'll pay to register your out-of-state business as a Rhode Island foreign LLC. Paying the fee and filing an Application for Registration for a Foreign Limited Liability Company will allow you to legally expand your LLC into Rhode Island without having to form a new Rhode Island LLC. Filing is available by mail or in person. Keep in mind that you'll also need to register and pay for all applicable tax and business licenses before you can officially start doing business in Rhode Island.