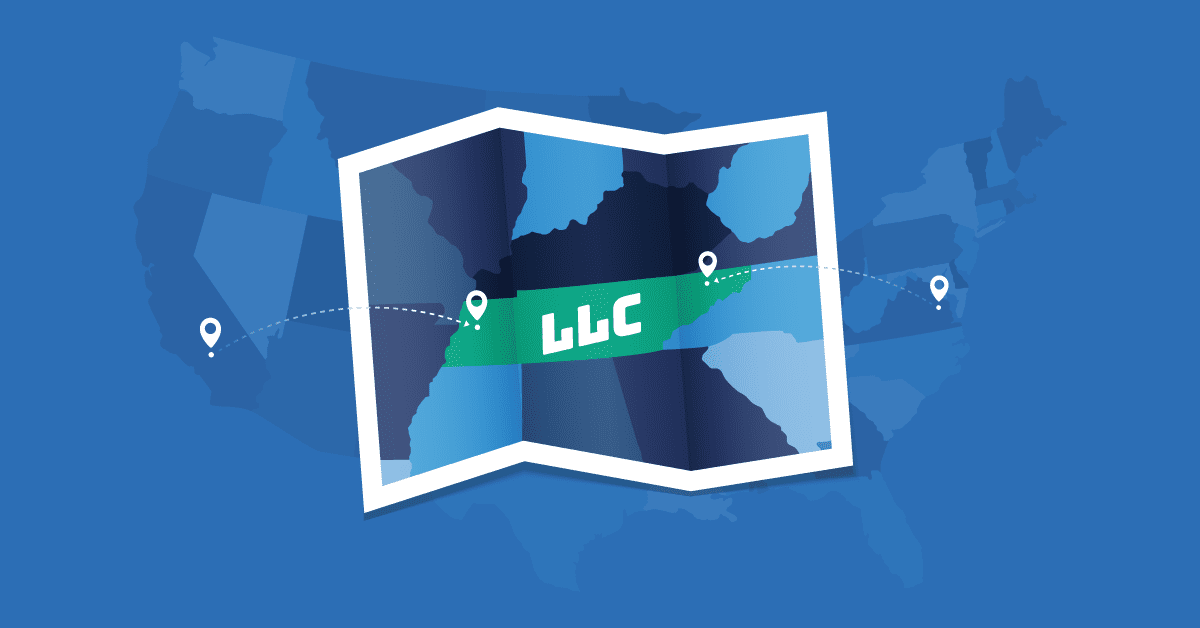 In order to do business in Tennessee, you'll have to register your LLC with the Tennessee Secretary of State. Here's what you need to know:
Can I move my existing LLC to Tennessee?
Yes. You have two main options for registering your LLC in Tennessee:
Formation / dissolution – This involves forming an entirely new Tennessee LLC and dissolving your current business in the state where it's currently registered.
Foreign registration – Registering your LLC in Tennessee as a foreign (i.e. out-of-state) entity will allow you to legally conduct business in Tennessee while keeping your LLC registered in its state of formation. This is a good option if you'll continue to conduct business in your current state, even after moving some aspect of your business operations to Tennessee.
How do I foreign register my LLC in Tennessee?
If you plan to do business in Tennessee as an out-of-state entity, you'll have to apply for a Certificate of Authority through the Tennessee Department of State. (What Tennessee calls a certificate of authority is also known as foreign registration or foreign qualification.) To apply, you'll need to provide a Certificate of Good Standing from your home state and pay the associated fee of $50 per member ($300 minimum/$3,000 maximum).
For more details on registering an out-of-state LLC in Tennessee, check out Northwest's page: Register a Foreign LLC in Tennessee.
Does Tennessee offer domestication?
No. Domestication is the state-assisted process of transferring your LLC's formation documents from one state to another (in this case: Tennessee). It's often the most affordable and efficient method for moving a business from one state to another. Unfortunately, Tennessee doesn't offer a process for domestication.