Virginia LLC Cost
Filing the registration paperwork to officially form your Virginia LLC will cost $100. You'll also need to pay a yearly $50 fee to file your Virginia Annual Registration. In addition to these required expenses, you'll have additional costs to keep in mind, such as business licensing, name registration, and potential registered agent fees. We go over the most common and essential costs associated with starting an LLC in Virginia.
What You'll Find In This Article: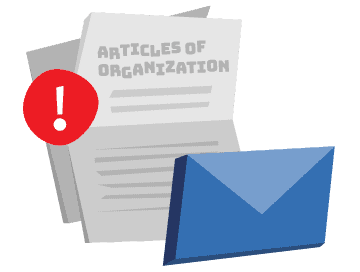 Virginia LLC Formation Filing Fee: $100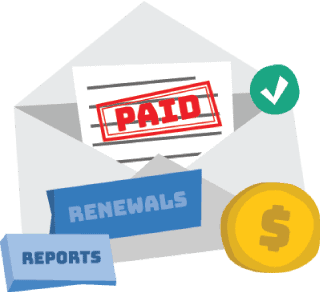 Virginia Annual Registration Fee: $50
Virginia LLCs are required to pay an annual registration fee to Virginia's State Corporation Commission. The registration fee is $50, and is due at the end of the LLC's anniversary month the year after formation. If you formed your LLC in Virginia in April of 2022, your annual registration will be due in April of 2023 and every April after. You can file online with the State Corporation Commission website or you can request a paper form and file by mail.
Keep in mind that if you have a Virginia Series LLC, each series will need to pay a $50 annual registration fee. If you create four series LLCs, you'll end up paying $200 in annual registration fees for your series, and another $50 for your parent LLC.
Find out more about filing your Virginia Annual Registration.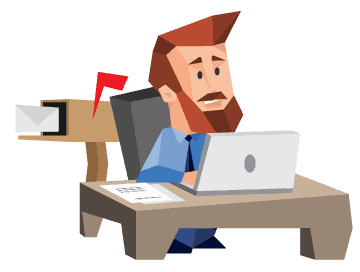 Virginia Registered Agent Fee
In order to operate in the state, your LLC will need to appoint a Virginia registered agent. Your registered agent needs a local street address in Virginia (no PO boxes or virtual offices), and must be available at that location during regular business hours in order to accept service of process on behalf of your LLC.
Appointing yourself as your own agent will save you money. However, you'll need to be at your business every weekday, 52 weeks a year. This means no holidays, no sick days, and no traveling for work. It also means your name and address will be public, easy to find by anyone with a smartphone. For privacy and convenience, many LLC owners hire a professional registered agent service like Northwest. Prices for professional registered agents can vary quite a bit, but we only charge $125 a year—and our price never goes up.
Virginia State Business License Fee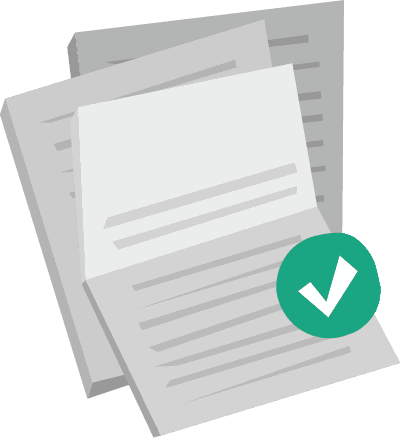 Virginia Professional Licensing Fees
Virginia LLCs that do business in professional fields (like engineering, accounting, cosmetology, or even tattooing) will need to obtain professional licensing. Professional licenses are issued by the board that regulates your field. The cost of licenses varies by profession. In many cases you'll need to pay an application fee, along with a license fee. For example, a barber will need to obtain a barber's license from the Virginia Board for Barbers and Cosmetology and pay $86 for the exam, and another $172 for the license. Some professions will also require annual renewal fees and continued education costs.
Virginia's Department of Professional Licensing will help guide you to the requirements and fees for your profession.
Local Business License Fees in Virginia
In most cases local licenses and permits can be obtained from your city or county clerk's office. For example, if you run a restaurant in Richmond, you'll need to apply for a business license there. The cost of the license, $0.36 per $100 in gross sales, hinges on the amount of money your business brings in. In Tuckahoe your restaurant would only owe $0.20 per $100 of gross sales. In some cases your home-based business will also need a special permit. Fairfax requires an annual fee of $100 for a permit to run a home-based business. It's important to contact your local authorities to know what type of licenses you'll need, and how much you'll have to pay.
Optional LLC Fees in Virginia
Now that we've got the main costs of registering an LLC in Virginia identified, you might want to know about some optional costs. Here are a few of the most popular:
Name Reservation
If you have an LLC name picked out, but aren't ready to register with the state, you can reserve a name for $10. You can file online, but you'll need to create an online account with Virginia's State Corporation Commission Clerk's Information System (CIS). You can also file in person or by mail by completing a Application for Reservation or Renewal of Reservation of a Business Entity Name, but you may be waiting for a week or longer. Online filings are processed within 24 hours of receipt.
DBA (Doing Business as) Name
Virginia calls DBAs "fictitious names." You can file for the right to use a fictitious name through the Virginia State Corporation Commission. A fictitious name costs $10. You can file online with CIS or you can print out and complete a Certificate of Assumed or Fictitious Name – Business Conducted by an Entity form and submit it by mail. Fictitious names do not expire in Virginia.
Certified Copies of Business Documents
At some point in the life of your LLC, you'll probably need a certified copy of an important document that you previously filed with the state. Certified copies of business documents are available online from CIS (you'll need to create an online account). Each document requested costs $6, with no extra fee for additional pages. If all documents are available, certified copies are processed on the day they're received. Copies of documents that need to be retrieved by staff will be returned by email at a later date.
Here's how to get a certified copy of your Virginia Articles of Organization.
Virginia Certificate of Fact of Existence
A Virginia Certificate of Fact of Existence, also known as a Certificate of Good Standing, costs $6 to obtain. You'll likely need one if you plan to expand your business to another state or prove to a bank or potential investors that your LLC is up-to-date on all state filings and fees. You can apply online, by mail, or in person. Online and in person requests are processed on the day they're received. Mailed requests will take longer.
Here's how to get a Virginia Certificate of Fact of Existence.
Business Insurance Premiums
By Virginia law, if your LLC has two or more employees, it's going to need to purchase workers' compensation insurance. Workers' compensation insurance will help pay your workers for lost wages or medical bills if they are injured on the job. While many states have state funds that cover workers' compensation insurance, Virginia isn't one of them. This means you'll need to find coverage though a private insurer, self-insure, or obtain it through a licensed self-insurance group or registered professional employer organization. Rates will depend on what kind of business your LLC is engaged in. The riskier the business (tree trimming, construction, handling of hazardous materials, etc…) the more you'll pay.
Liability insurance is another type of insurance your business might need. Your LLC protects the members of the business from losing their assets in a lawsuit. But what's to protect your business if a customer is injured, or an employee wrecks a delivery vehicle? This is where liability insurance comes in. The cost of liability insurance will depend on the level of risk associated with your business and the level of protection you think you'll need.
Learn more about LLC Business Insurance.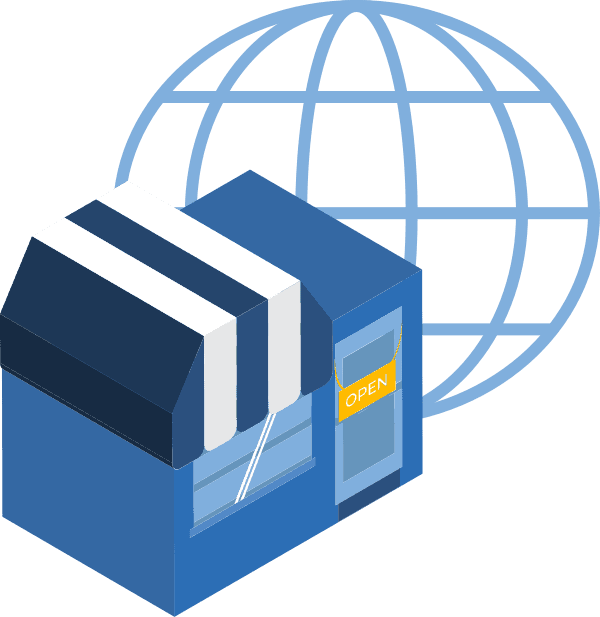 How much does it cost to register a foreign LLC in Virginia?
It costs $100 to register as a foreign LLC in Virginia. You'll need to file an Application for Certificate of Registration to Transact Business in Virginia with the Virginia State Corporation Commission. You can file your application online with CIS, by mail, or in person. You will also likely need to factor in the cost of licenses, permits, and business insurance premiums if you plan to do business as a foreign LLC in Virginia.
---