West Virginia LLC Cost
There are a number of expenses associated with starting a limited liability company in West Virginia. The basic cost of filing Articles of Organization with the Secretary of State's Business and Licensing Division is $101, but you'll also need to pay fees for licenses, business insurance premiums, and filing an annual report at the end of your LLC's first year, among other expenses. Our guide to West Virginia LLC costs will show you what to budget for when forming an LLC in the Mountain State.
What You'll Find In This Article: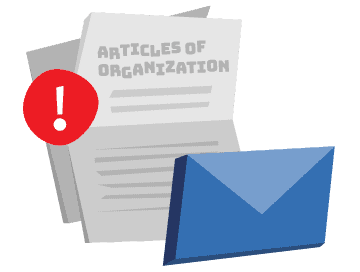 West Virginia LLC Formation Filing Fee: $101
Forming a West Virginia LLC requires filing Articles of Organization with the West Virginia Secretary of State's Business and Licensing Division. You'll need to pay a $100 fee to file the articles with a paper form, or $101 to do so through the West Virginia One Stop Business Portal.
With normal processing, the state will take around 5-10 business days to file your articles after they receive them, but you can speed up service with an additional expedited state fee: $25 for next-day state processing, $250 for two hours, or $500 to have it ready the same hour it's received. Once your articles are ready, your LLC is officially in business!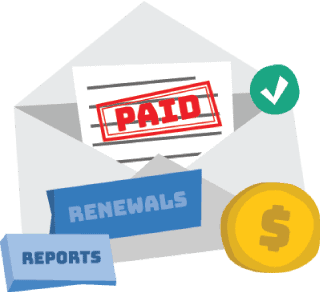 West Virginia Annual Report Fee: $26
LLCs in West Virginia must file an annual report every year by July 1st. You can file your LLC's report on the West Virginia Secretary of State's website for a $25 fee (plus a $1 online convenience fee), or download a printable form from the same site and submit it by mail along with a check or credit card e-payment authorization for $25. If you miss the July 1st deadline, you'll need to pay a $75 late fee.
Learn more about filing your West Virginia Annual Report.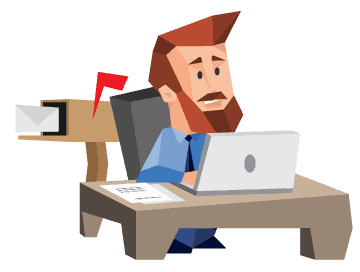 West Virginia Registered Agent Fee
Under West Virginia state statute § 31B-1-108, you must name a West Virginia registered agent (called "agent for service of process" in the state code) when you form your LLC in the state. They must continuously maintain a physical office in West Virginia where the agent can accept legal notices on behalf of your LLC.
Your LLC's West Virginia registered agent could be an employee or family member—or you can even do it yourself. However, in order to "continuously maintain" a registered office, the agent must be present and available at that location during normal business hours. Whoever you designate as your West Virginia Registered Agent won't be able to leave the site during the day.
As a result, many LLC owners prefer hiring a professional registered agent service like Northwest, for the privacy and convenience it offers over in-house or do-it-yourself registered agents. While the cost of registered agent services vary among our competitors, we charge just $125 a year, and our price never goes up.
West Virginia State Business License Fee: $30
LLCs must register for a Business Registration Certificate with the West Virginia State Tax Department. This registration costs $30—and a separate certificate is required for each location your business opens. You can submit a BUS-APP form by mail, or file online at the West Virginia One Stop Business Portal.
West Virginia Professional Licensing Fees
Most skilled jobs require specialized training or education, and those businesses usually need a occupational or professional license to operate in West Virginia. A variety of state agencies issue permits for specific occupations under their oversight, including the Division of Labor for contractors and the Department of Health and Human Resources for restaurants and grocery stores.
Other professional licenses are not issued by state agencies. Instead, state professional boards determine registration for accountants, engineers, medical professionals, attorneys and more. In order to qualify for these licenses, you will likely pay a fee to take an exam and pay fees to apply for the license as well. Some professions may also need to pay annual renewal fees and continuing education costs.
Local Business License Fees in West Virginia
Cities and counties in West Virginia may require their own business licenses for LLCs operating inside city or county limits. Both Huntington and Charleston, for example, make all businesses with a storefront or physical location purchase a general business license for $20—and additional fees apply for beer and liquor sellers and street vendors. Fayetteville, meanwhile, has different license requirements for different kinds of businesses, ranging from $5 for a specialty store up to over $100 for businesses dealing with amusement equipment.
The Secretary of State provides a list of municipal contacts you can use to inquire further about local licenses for your LLC.
Optional LLC Fees in West Virginia
We've gone over the essential costs of starting a West Virginia LLC, but you may also want to consider some other options for your business which carry additional expenses.
Name Reservation
You can reserve a business name in West Virginia for 120 days by filing an Application for Name Reservation with the Secretary of State. The fee to file is $15, and applicants must submit a paper form by mail or in person.
DBA (Doing Business as) Name
DBAs are called "trade names" in West Virginia. You can use a trade name instead of your LLC's legal name when conducting business, if you register the trade name and pay a $25 fee. You can submit your LLC's trade name application with a physical Form NR-3, or online at the One Stop portal.
Certified Copies of Business Documents
You may someday need certified copies of business documents your LLC has registered with West Virginia, such as when setting up an expansion to a new state. These records are available by submitting a Customer Order Request form to the West Virginia Secretary of State. There is a $15 charge for this service. The state typically processes orders 5-10 business days after receiving them, but expedited service is available for an additional fee.
West Virginia Certificate of Good Standing
If your LLC needs to prove to a bank, investors, or another state that it is up-to-date on all state filings and fees, you'll probably need a Certificate of Good Standing. Unlike many states, there's no fee associated with getting this document in West Virginia.
You can request Certificate of Good Standing from the West Virginia State Tax Department with a GSR-01 form, or by logging into your LLC's Tax Department account and submitting your request online.
Business Insurance Premiums
West Virginia requires all LLCs with employees to carry worker's compensation insurance—other than ones only hiring temporary jobs working less than 10 days per quarter, companies with five or fewer agricultural workers, domestic servants, and a few other exceptions. The estimated average employer rate for worker's compensation in West Virginia is $1.52 per $100 in payroll.
You may also consider obtaining liability insurance for your LLC. LLCs protect the assets of their members, but liability insurance can help protect the LLC itself from the costs of lawsuits filed against it in the event of customer injury. Insurance rates for liability coverage depend on the nature of your LLC's business—a mining company will pay much higher rates than a florist, for example.
Learn more about LLC Business Insurance.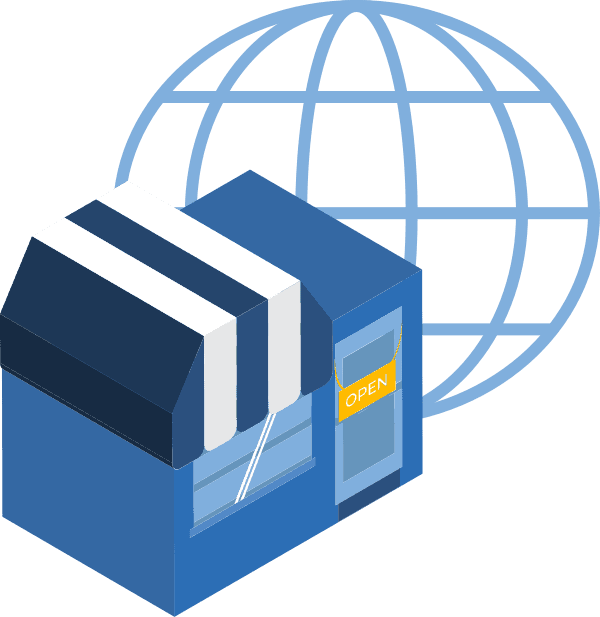 How much does it cost to register a foreign LLC in West Virginia?
To register your foreign LLC in West Virginia, you'll need to get a Certificate of Authority from the Secretary of State's Business & Licensing Division and pay a $150 filing fee ($151 when filing online through the West Virginia One Stop portal).
Your West Virginia foreign LLC will need to follow the same rules as a regular LLC, which means you'll need all the same state, professional and local business licenses required when operating a domestic business in West Virginia.