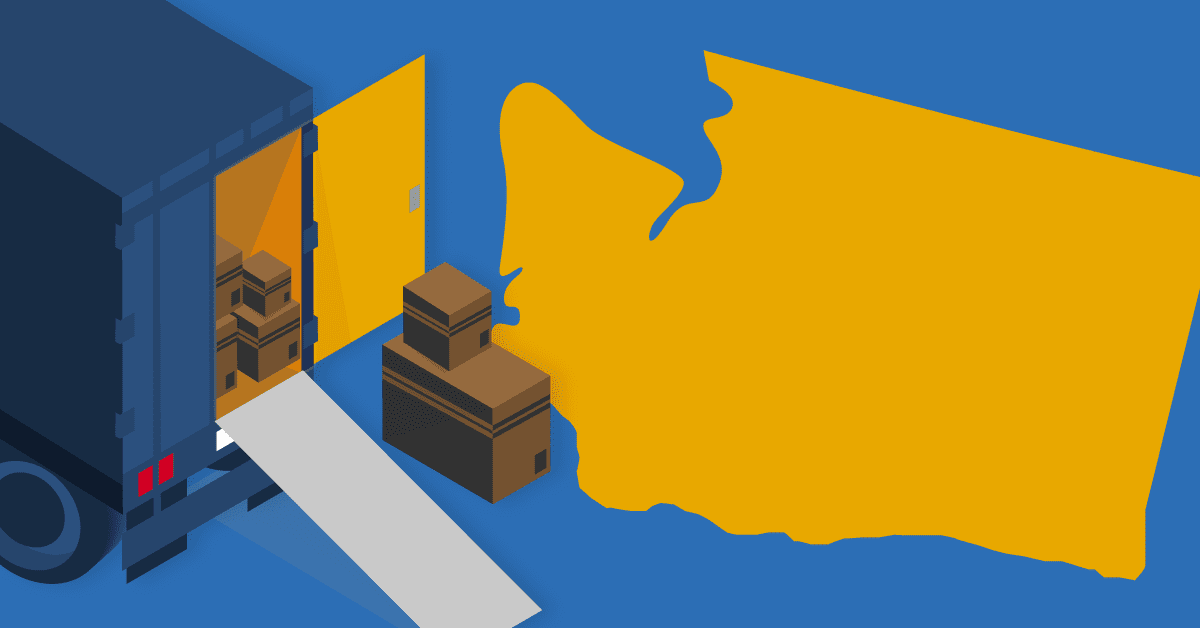 Registering a commercial truck in Washington state requires several steps at the federal and state level. Here's what to know:
What is a commercial truck in Washington?
In general, commercial vehicles are used for commerce, either transporting goods or people (or both) throughout the state or across state lines. When it comes to interstate trucking, vehicles must apply for federal registrations when they meet one of the following criteria:
Weigh over 26,000 pounds GVW (gross vehicle weight)
Contain three or more axles, regardless of weight
Belong to a fleet of vehicles weighing more than a total of 26,000 pounds GVW or registered GVW
Are titled in Washington and operate in two or more jurisdictions
You can read more about WA's regulations and criteria in Washington State Commercial Vehicle Guide.
Where should I register a commercial truck in WA?
To operate across state lines, large commercial vehicles based in Washington state will probably need the following licenses and registrations:
Unified Carrier Registration (UCR) – UCR is a federally mandated registration for all interstate commercial trucks.
International Fuel Tax Agreement (IFTA) license – An IFTA license tracks your interstate travel and collects fuel tax payments, then distributes revenues to the appropriate jurisdictions.
International Registration Plans (IRP) – IRP is a registration program that collects fees based on the percentage of distance traveled in member IRP jurisdictions (including Canada).
US Department of Transportation (USDOT) number – USDOT numbers are unique identifiers issued by the Federal Motor Carrier Safety Administration for the purpose of tracking safety information related to commercial vehicles in the US.
Unified Business Identifier (UBI) number – This nine-digit is specific to Washington state. It's also known as a tax registration number, a business registration number, or a business license number. Most organizations and individuals who conduct business in Washington state are required to obtain a UBI.
How do I register my commercial truck in WA?
The Washington State Department of Licensing's Taxpayer Access Point (TAP) is your one-stop shop for maintaining Washington fuel tax accounts, including IFTA and IRP registrations. You may also apply for a new IFTA and/or IRP account through TAP (see: How to Set Up a New IFTA and/or IRP Account in TAP). Otherwise, you can find registration information at the following:
To make sure you're obtaining the right licenses and registrations for your specific trucking business, it's a good idea to reach out to a business attorney or CPA.