How to Accept eChecks
Learn How eChecks Make Doing Business Easy
eCheck payments are basically the virtual version of a paper check. Processed through an Automated Clearing House (ACH), an eCheck (short for electronic check) is a form of payment that has become increasingly popular for online transactions, large sales tickets, and recurring payments.

Business owners can expect faster processing times and lower processing fees on eCheck transactions. Below we'll detail the steps you'll need to take in order to start accepting eCheck payments at your business.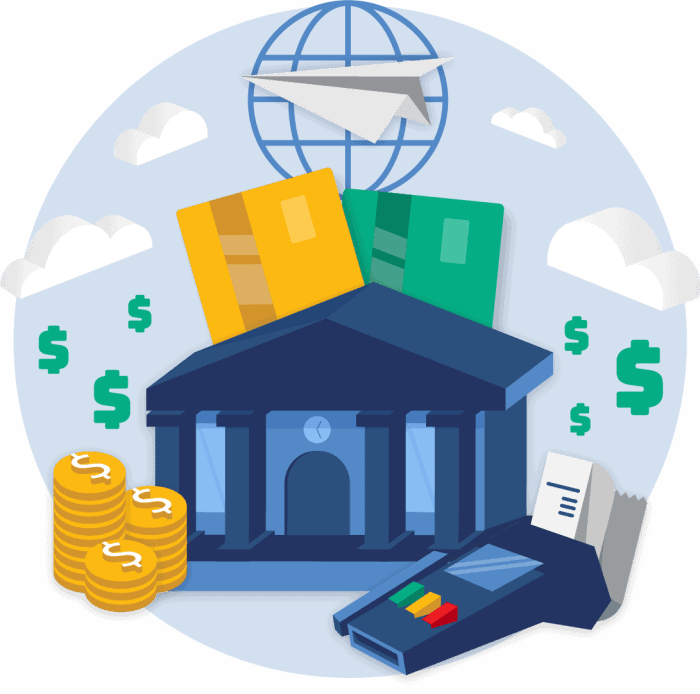 How to Accept eChecks:
What You'll Discover Below
2
eChecks and Your Business
Payment Processing 101
eChecks can be a convenient and cost-effective source of revenue once you've set up an ACH account with your payment processor.
Want to know more about payment processing as a business owner? Click the button below to access our paymentprocessing guide.
LEARN MORE
What Is an eCheck?
An eCheck (or electronic check) is a payment method that serves as the digital version of a paper check. As an alternative to paper checks, eChecks offer a fast and secure way to transmit money from one account to another electronically. Your business can accept eCheck payments in-store, online, and/or over the phone.
Should My Business Accept eCheck Payments?
You should definitely consider setting up your business to accept eChecks because customers today expect merchants to accommodate a variety of payment options. Plus, certain businesses can benefit from the ease with which eChecks allow for recurring payments. Think of gym memberships, property management companies, and subscription-based services.
Even brick-and-mortar stores can process paper checks as eChecks—you just need to set up a merchant account with an ACH provider and get the right payment processing equipment.
How Does an eCheck Work?
Like paper checks, eChecks basically authorize the customer's bank to release funds to the merchant's bank. The key difference is that paper checks often require face-to-face interaction and either hand-delivering checks or sending them via postal mail.
The process is much more streamlined with eChecks. Everything can be processed digitally, saving everyone the trip and postage stamps. Here's what happens when your customer uses an eCheck as payment:
Authorize. The customer authorizes the transaction (via digital signature, typically) and submits their checking account number, bank routing number, and payment amount.
Submit. The merchant inputs the customer's bank and payment information. If it's a recurring payment, the merchant will also indicate the recurring payment schedule.
Process. The ACH network processes the transaction, communicating with the customer's bank to verify the customer's information.
Deposit. The funds are electronically withdrawn from the customer's account and sent to the merchant's banking institution to be deposited in the merchant's bank account.
This process is similar to what would happen with a paper check. Since eChecks are processed by the ACH electronically, though, the processing time is minimized, meaning you'll get your payments faster.
Setting Up an ACH Merchant Account
You'll need to set up an ACH merchant account through your payment processor in order to accept eChecks. Typically, your payment processor will need the following information:
Business name and address
Federal Tax ID number
Bank account details
Transaction processing volumes
Years you've been in business
That's it! You can expect your account to be approved or denied within a few days. If you're already looking for payment processing solutions, then it's worth your time to discuss the option of setting up an ACH account to accept eCheck payments.
eCheck Processing Fees
You will pay fees for eCheck payment processing, but those fees tend to be cheaper for merchants because eCheck transactions do not flow through the same channels as other payment methods. These transactions are not subject to the interchange fees and card brand fees you'd be charged for credit card transactions.
Instead, your processor will typically charge a per-transaction fee and possibly a monthly fee. You'll want to review your rates and contract terms with whoever signs you up for payment processing.
Accepting eCheck Payments FAQs
What's the difference between an eCheck and an ACH payment?
An eCheck is a type of ACH payment. You'll often come across people in the payment processing industry who use the terms interchangeably.
Remember that eChecks are a form of electronic funds transfer (EFT) that gets processed through the Automatic Clearing House (ACH) network. So think of the eCheck as the payment type and the ACH as the method by which that payment is processed. When someone refers to an ACH payment, that's an umbrella term for several payment types, including an eCheck.
Is ACH the same as a wire transfer?
No, the ACH is a network for processing EFTs. Wire transfers are a type of EFT, but they are processed through a different network—usually Fedwire or SWIFT.
What is the average eCheck processing fee?
A typical flat ACH fee would fall somewhere between $0.30 and $1.50. Some payment processors will charge a set-up fee in addition to a flat fee. If you're a higher risk business, your processor might charge you a higher amount. How much you will pay in fees really comes down to your payment processor.
How long do eChecks take to process?
It usually takes about 3-5 business days for your customer's bank and your processor to communicate and verify the transaction. But you can typically expect the funds to be cleared and settled sooner—the funds are normally deposited in your account within 24-48 hours.
What hardware and/or software will I need to process eChecks?
The answer here depends on how you plan to accept payments. If you're looking to accept payments in-person, you might want a check scanner to process paper checks as eChecks. For online transactions, your processor will need to set you up with the software to accept eChecks.
Are eChecks safe?
eChecks are typically safe because your customer's information is transmitted through a secure payment gateway. Accepting eChecks makes your business far less susceptible to fraud than accepting paper checks. Your payment processor should have duplication detection, digital signature authentication, and encryption protocols in place whether you accept eCheck payments in-store or online.