How To Start An LLC In Texas
To start an LLC in Texas, you must file a Certificate of Formation with the Texas Secretary of State. You can file the document online, by mail or in person. The Certificate of Formation costs $300 to file. Once filed with the state, this document formally creates your Texas LLC. However, to actually ready the LLC to do business, you must complete several additional steps.
Starting a Texas LLC Guide:
Texas LLC Filing Options
Free PDF Download
Texas LLC Certificate of Formation free download. When you're done filling out the form, submit it to your state.
Do It Yourself Online
Our free account and tools will walk you through starting and maintaining a Texas LLC. All for free.
2 Day Texas LLC
Includes registered agent service, business mail address, mail forwarding, operating agreement & more.
$
535
Total
Texas LLC Client Profile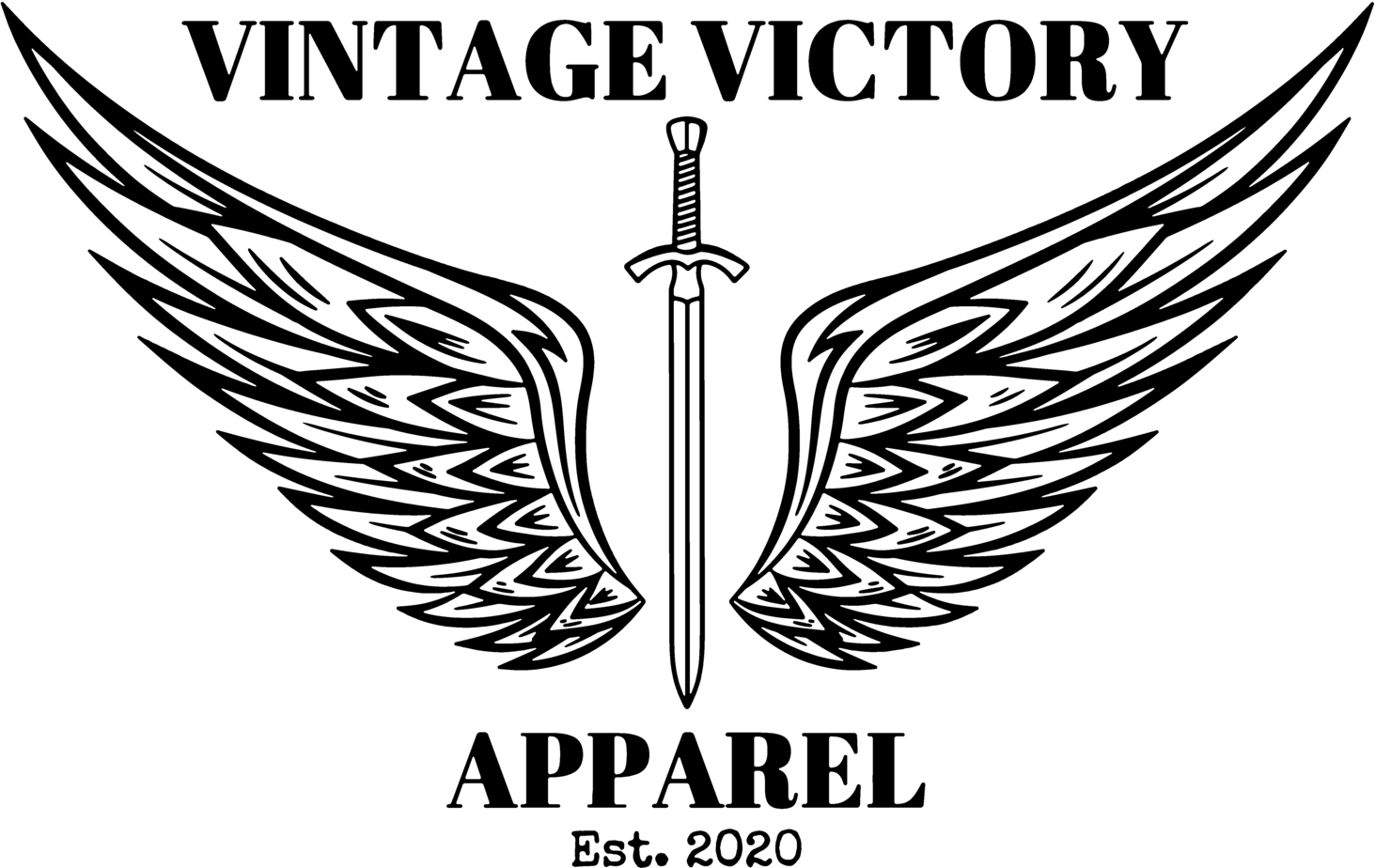 "I shopped around locally for a registered agent and their prices did not compare to Northwest Registered Agent. I also found Northwest Registered Agent to be the best online option. After doing my research, the decision was clear."
Vintage Victory Apparel
Texas Certificate of Formation Requirements
To form a Texas LLC, you must complete and file the Certificate of Formation with the Texas Secretary of State. See the document below and click on any number to see what information is required in the corresponding section.
1. Company Name
The name must contain the words "Limited Liability Company," "Limited Company," or an abbreviation of one of these phrases.
2. Registered Agent and Office
The registered agent can either be a business (but not your own) or an individual Texas resident. The registered office must be a physical address and will be a permanent public record for your LLC. Tip: Hire us as your registered agent and you can use our Texas address as your principal address. (Wouldn't it be annoying if we told you to hire someone other than Northwest at this point?)
3. Governing Authority
This is a fancy way of asking how the LLC will structure its management. You have to choose member-managed or manager-managed. Members are LLC owners. Managers are not LLC owners (although they could be…..ahaha just when you thought it could be simple). If you want to own your LLC but have an operational manager running it day to day, you can list your manager as the manager and have your LLC be manager-managed so they have authority to run the LLC and make decisions for it. To be clear: if you do manager-managed, you have no right as the member to make decisions for the LLC; your only right is to remove the manager and vote on who the next manager should be. You must also list the address of the person in charge. Tip: Most single owner LLCs just do member-managed for their LLC because it's simpler.
4. Purpose
You can form an LLC in Texas for any lawful purpose. This statement is already included on the Certificate of Formation. You can alter it if you really want to, but it's not necessary.
5. Supplemental/Provisional Information
If you have conditions you'd like to put on the LLC like duration of existence (how long the LLC will exist) or some other special restriction, you can put that information in this section. Otherwise, you can leave it blank.
6. Texas LLC Organizer
This is just the person filing the LLC and has no real significance. Tip: If you don't want your personal name listed you can hire us to form the Texas LLC and we will be the organizer.
7. Effectiveness of Filing
Typically an LLC in Texas will be brought into existence when the Certificate of Formation is filed by the Texas Secretary of State. However, if you want your LLC to be formed at a later date, you can indicate so here in this section. Otherwise, you can simply list the date when you've completed the Certificate of Formation.
8. Execution
This is where the organizer signs and dates the Certificate of Formation. It is the last and final part of the Texas LLC Certificate of Formation. Once you sign and date, either submit it online or mail it in. You've just formed a Texas LLC. Good luck!
How much does it cost to start a Texas LLC?
The Texas Secretary of State charges a $300 filing fee for Texas LLCs. If you hire Northwest to form your LLC, the total out-the-door cost is $535 (includes state fees, a year of registered agent service, lifetime customer support, and loads of useful forms and resources).
How long does it take to start a Texas LLC?
Texas LLC filing times vary depending on your filing method. Online filings will be approved in around 2 business days, and you'll get an emailed zip file confirmation from the Secretary of State when it's done. In-person filings also take around 2 business days. Mailed filings can take up to 5-7 business days, but expediting options exist for mailed filings as well. If you submit by mail, you'll get a stamped copy back in the mail after the state approves your certificate of formation.
If you hire Northwest to start your LLC, we file online and typically have your Texas LLC formed within 2 business days.
Does a Texas LLC need a registered agent?
Yes, a registered agent is required in Texas, but you can act as your own registered agent. You need to list your registered agent on your Certificate of Formation and maintain one at all times. You must publicly list the physical address of your registered agent's office (this will be part of your LLC's permanent public record). Your registered agent must also be available during business hours to accept legal notices. Many people forming an LLC in Texas hire us to be their registered agent and use our registered office address for the principal, mailing, registered agent, registered office, members, managers, and correspondence address to show stability as their LLC grows or changes—and not have to update addresses or worry about unwanted visitors at home or their office.
At Northwest, we also include FREE mail forwarding (5 mail scans per year) with our Texas registered agent service. Fast-growing businesses can also upgrade to our premium Texas mail forwarding service for $40 a month.
Create the Texas LLC Operating Agreement
Do I need an Operating Agreement?
Technically, you do not need an operating agreement. There's no office to file it with. A Texas LLC Operating Agreement is a private document, but we think it's an important one.
Why is an Operating Agreement important?
For all LLCs that have multiple members or investors, you might be insane if your LLC doesn't have an operating agreement. Even though you won't file it with any state agency, it's the most important document to your Texas LLC. Even if you're a single member LLC, it's ideal for you to have a Texas LLC operating agreement so you get used to the lingo and technicalities. Someday you might want to invest in another LLC or bring on a partner. The more familiar you are with how an operating agreement works, the better off you'll be. A bank will want to see your operating agreement before opening a bank account, and if you take on debt, creditors will want to see a copy of the agreement. Although your state filings you submit create the LLC, the ONLY thing that truly matters is your operating agreement.
The LLC operating agreement is the document that shows how your LLC will function and who owns it and what you'll do if you want to close it down or get in a fight with your investors or other members.
In creating an LLC, you're obviously starting a venture that involves some amount of risk. You should know and understand and take a few days to digest what your Texas LLC operating agreement actually says. Anyone can form an LLC.
Do I have to write the Operating Agreement?
Not from scratch. Something we're proud of at Northwest, is that when you hire us to form your Texas LLC, you get an operating agreement specific to how you decided to manage your LLC. We include this for free with all orders because it is important. We only charge $100 to form your LLC and it includes the Certificate (kind of worthless), resolutions (critical), operating agreement (more than critical), and initial resolutions to start a bank account. You can file a Texas LLC online yourself and scratch your head for a week afterwards, or for $100 we give you everything you need to show anyone you'll do business with.
At Northwest, we were the first website to hand out free LLC forms. Free operating agreements, free resolutions, and everything your Texas LLC will need. But unlike the rascals that have tried to copy us by putting "free" garbage documents online, we've spent years refining and making our free legal forms and guides better and better.
More than 1 million LLCs have used our free LLC forms to help form and maintain their LLCs. Take a look:
Get a Texas LLC EIN
Do I have to get a tax ID number (EIN)?
You will need a federal tax ID if you want to hire employees or be taxed as an S corporation with the IRS. Just about every bank will require you to have an EIN for your new Texas LLC. They are free and easy to get online, or you can hire Northwest Registered Agent to get an EIN for you. Generally speaking, it is best to get an IRS EIN even if you don't think you need it right now. If you run into a situation where a vendor asks for it, then you have it. A Texas LLC EIN will help establish credit with many of the vendors you'll do business with and give you the option to not provide them your personal social security number.
Open a Bank Account for Your Texas LLC
To open a bank account for your Texas LLC, you will need to bring the following with you to the bank:
A copy of the Texas LLC Certificate of Formation
The LLC operating agreement
The Texas LLC's EIN
If there are multiple members in the LLC, you may also want to bring an LLC resolution to open a bank account that states that the person going to the bank is authorized by the members to open the account in the name of the LLC. Northwest can help with this as well—LLC bank resolutions are one of the many free legal forms we provide to ensure you can get your LLC started fast.
We recommend calling your bank ahead of time before going in and asking what their requirements are. Most banks don't open business accounts nearly as frequently as personal accounts, so some bankers may be unfamiliar with their own bank's requirements. As frustrating as that may be for you, calling ahead will help save you from being super annoyed when you walk into the bank.
Obtain a Business License
Does a Texas LLC need a business license?
Texas does not have a generic, state level business license. Of course, professional and occupational businesses like dentists, architects and similar kinds of businesses will need to get a occupational licenses with the state.
If you are selling tangible goods (shoes, gum, jewelry, any real personal property) or services, you will need to apply for a Texas Sales Tax Permit.
Does my LLC need to obtain a Texas Sales Tax Permit?
If you'll be selling any goods or services, you'll need to apply for a Texas Sales Tax Permit. To do so, you must file a Texas Sales Tax Permit Application with the Texas Comptroller's office. You can file online or by paper. The Comptroller's office recommends you allow two to three weeks before you receive your permit in the mail. There is no filing fee.
File Texas LLC Franchise Tax
What is a Texas LLC Franchise Tax?
The Texas Franchise Tax is a business tax, which according to the Texas Comptroller of Public Accounts (state tax office), is assessed for the "privilege of doing business in Texas." The tax is based on a business' total gross revenue. The tax rates are as follows:
0.375% for wholesalers and retailers
0.75% for all other types of businesses
You may not owe any tax if your gross revenue is less than $1,130,000. However, you must still complete the filing for informational purposes. Unlike other states, the franchise tax in Texas is not a simple affair. You will likely need the help of a CPA or financial specialist to complete the form and pay the tax. This is a tax return, and you'll need to complete your federal taxes before filing the Texas LLC Franchise Tax. The Franchise Tax is due every year by May 15. Late fees include a flat $50 fee plus either 5% (if less than 30 days late) or 10% (if more than 30 days late).
How much does an LLC in Texas cost each year?
Texas does not technically have an annual report for LLCs, but each year a Texas LLC must file and, if necessary, pay the Texas Franchise Tax.
Pay the LLC Taxes
What are the Texas LLC taxes?
Other than the Texas Franchise Tax described in the section above, most Texas LLCs will not have to pay anything in Texas taxes on the company level or personally, as Texas has no personal income tax.
The state has a 6.25% sales tax, but cities, municipalities, and even transit authorities can add in their own sales tax (many do, usually to the tune of 2%), so you'll often see sales tax rates of around 8.25% throughout Texas.
Want a bigger overview of Texas taxes? Check out our Texas business taxes page. We also have many more free resources to explore to help you manage your LLC. Free guides, free forms, and exceptional service—that's Northwest.
Let Us Be Your Guide
At Northwest Registered Agent, we've spent years crafting our Texas LLC service. When you hire us, we'll form your Texas LLC for $535 total and include:
Free mail forwarding
Business mailing address
One year of registered agent service
An LLC operating agreement, membership certificates and LLC resolutions

Digital notifications

A secure online account filled with intuitive business maintenance tools and forms to make LLC upkeep simple

Lifetime Corporate Guide Service—call us anytime and one of our Corporate Guides will help you navigate whatever business problem, task or curiosity you have
Northwest Registered Agent is the only national LLC formation service that is dedicated to your personal privacy. We don't sell data to third-parties and we do everything we can to keep your personal information secure.
START YOUR TEXAS LLC FOR $535 TOTAL