How to Start An LLC in California
To start an LLC in California, you must file Articles of Organization with the California Secretary of State. You can file the document online, by mail or in person. The Articles of Organization cost $70 to file. Once filed with the state, this document formally creates your California LLC. However, to actually ready the LLC to do business, you must complete several additional steps.
Starting a California LLC Guide:
California LLC Filing Options
Free PDF Download
Download the California Articles of Organization. Fill out the form and submit it to the state.
Do It Yourself Online
Our free account and tools will walk you through starting and maintaining a California LLC. All for free.
12 Day California LLC
Includes registered agent service, operating agreement & more.
$
315
Total
California LLC Client Profile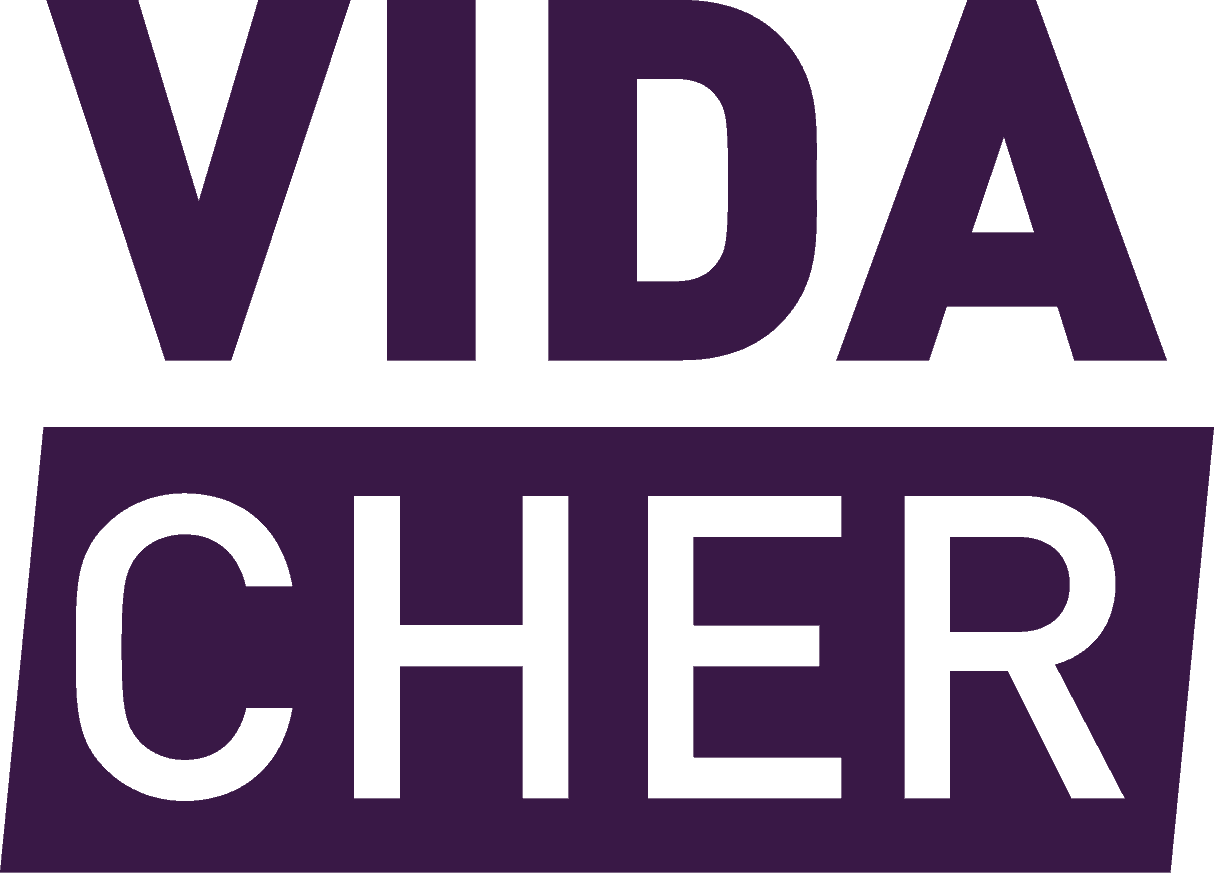 "The resources Northwest Registered Agent provided -including operating agreement templates- were invaluable. Can't recommend these guys enough."
VidaCher
California LLC Articles of Organization Requirements
To form a California LLC, you must complete and file the Articles of Organization with the California Secretary of State. See the document below and click on any number to see what information is required in the corresponding section.
1. LLC Name
Include "Limited Liability Company" or an abbreviation in your LLC's name. You can't choose a name already in use, and you can't include any words that suggest you're a bank, insurance company, or corporation. Sure, "Joe's Muscle Insurance Fitness Center LLC" is a sweet name for a gym, and it may seem unlikely that visitors will attempt to take out an insurance policy from confused personal trainers. However, you'll just have to let that dream go, as California is not having it.
2. Business Address
Your business address doesn't have to be your store or office, but it does have to be a street address in California. Like all the info you put in your Articles, the address you list will become a part of the public record. So at the very least, don't make the mistake of putting your home address. Hire us and you can use our address throughout your Articles of Organization.
3. Registered Agent
You can list either an individual or a registered corporate agent like Northwest.
4. Registered Office
Your registered office is where your registered agent accepts service of process. Individual agents have to list their full name and California street address. Again, this info becomes part of the public record. Avoid the spammers and weirdos that come with a public address and use our address when you hire Northwest.
5. LLC Management
You have to choose if your LLC will be managed by all its members, by one manager, or by more than one manager. Managers aren't required to be members of the LLC, but it's okay if they are. If you're not interested in running the day-to-day operations of your LLC, it would be better to appoint a manager—however, know that you can't have your cake and eat it too. If you hand over decision-making powers to managers, the only power you have left is to vote on or remove managers.
6. California LLC Organizer
The word "organizer" throws a lot of people off—who exactly is the organizer? The organizer is just the fancy title for the person or business signing and submitting your Articles. It doesn't have to be anyone in the LLC, like a member or manager. When you hire Northwest to form your LLC, we'll be your organizer.
How much does it cost to start a California LLC?
California charges LLCs a base $70 fee to file Articles of Organization. You can file online, or you can walk your documents into the state's Sacramento office. The state charges a $15 counter drop-off fee. Additionally, California requires LLCs to submit an Initial Statement of Information within 90 days of forming with the state, which comes with its own $20 fee. Combined cost to file your paperwork is $90 (plus the $15 if you file your Articles in person).
Want to expedite? It gets pricey fast. California charges an additional $350 for a 1-day response time and a whopping $750 to get a response on the same day.
When you hire Northwest, we'll submit your Initial Statement of Information alongside your Articles of Organization, bringing your state filing fee to $90 total ($70 plus $20), and you'll have the option to pay $315 for 5-day online filing or $705 for expedited 1-day processing. If you choose the 1-day expedited option, we'll send a courier to Sacramento to submit your Articles and Initial Statement in person. Both options include a full year of our registered agent service, loads of cool tools and useful forms, and our expert customer service.
How long does it take to start a California LLC?
Anywhere from a few hours to a few days, depending on how you choose to file. If you file in person, you can pay for 1-day or same-day processing. Online filings currently take 5 business days. If you'd prefer to grow a beard while you wait, you can mail your California Articles of Organization, and your filing will end up at the bottom of the lowest priority stack. Expect to wait a few weeks.
Does a California LLC need a registered agent?
Yes, California LLCs are required to have and maintain a registered agent. You could appoint yourself or a friend—but there are a few downsides. You'll have to list the address where you'll be during business hours in your Articles of Organization—a public document that anyone can view, include data miners and solicitors. At the very least, you'll end up with loads of junk mail. You'll also actually have to BE at the address you list. If a process server can't get a hold of you, that's on you. And, if anything changes—you move locations, the friend you appointed bailed—you'll have to submit a new Statement of Information and pay the $20 fee.
Or, you could hire a registered corporate agent service like us. At Northwest, our address goes on your Articles of Organization. We deal with all the spam. We're available during business hours. As your LLC grows and changes, you can keep a consistent address on state records without constant updates.
Create the California LLC Operating Agreement
Do I need an Operating Agreement?
The state doesn't care if you have an operating agreement or not—but the bank will when you go to open a business bank account. Like so many of the regulations in California, banking regulations are extreme. It's not enough to go into a bank and tell them you just registered your business. They'll want to see evidence of your approval, your EIN, and your operating agreement. That's why we include a free operating agreement when you sign up for our services.
Do I have to write the Operating Agreement?
Not alone—we can help you get started. When you hire Northwest, yes, you're hiring us to file your Articles of Organization—but it's really about all the perks, especially our free forms. Not only do you get a filed LLC, but you get all the paperwork you need to open a bank account without hassles—a heck of a bargain. If your bank is particularly annoying, we even have a free form that specifically has a resolution granting members the power to open a bank account in the name of your LLC. Our forms aren't just some cheap-o documents like a lot of the free online garbage. We've spent years and years revising and improving all of our forms and guides to make them better and better. Our free LLC forms have been used by over a million LLCs:
Get a California LLC EIN
Do I have to get a tax ID number (EIN)?
Odds are you'll need an EIN or at least find one useful. You're required to have an EIN if you have employees or if you submit specific tax filings (like Alcohol/Tobacco/Firearms returns). Even if you don't technically require one though, an EIN can make your life a little easier. With an EIN, it's easier to open a bank account. It's easier to establish credit with vendors. Having an EIN can also help you protect your personal information. On applications for loans, accounts, or credit, you can often put your EIN instead of your personal social security number. Basically, it doesn't hurt to get an EIN just in case—they're free from the IRS (or you can pay us to get one for you if you're sick of paperwork at this stage in the game).
Open a Bank Account for Your California LLC
To open a bank account for your California LLC, you will need to bring the following with you to the bank:
A copy of the California LLC Articles of Organization
The LLC operating agreement
The California LLC's EIN
If there are multiple members in the LLC, you may also want to bring an LLC resolution to open a bank account that states that the person going to the bank is authorized by the members to open the account in the name of the LLC.
We recommend calling your bank ahead of time before going in and asking what their requirements are. Most banks don't open business accounts nearly as frequently as personal accounts, so some bankers may be unfamiliar with their own bank's requirements. As frustrating as that may be for you, calling ahead will help save you from being super annoyed when you walk into the bank.
Obtain a Business License
Does a California LLC need a business license?
Yes, California LLCs are required to have a business license. Licenses are issued at the local level, so you'll have to apply for a license from the city or county where your LLC is registered. Requirements, fees, and renewal times are vastly different throughout the state, so a little investigation into your area's specifics could save you from sticker shock down the road.
File the LLC Statement of Information
What is a California LLC Statement of Information?
The California LLC Statement of Information is a report you have to spend $20 on every other year to ensure the California Secretary of State has your most current ownership and contact information. Your initial statement is due right after you register your LLC (within 90 days). If you file late, there's a seriously steep penalty: $250.
As your registered agent, we'll send you report reminders so you don't forget to file. Better yet, hire us to prepare and file your initial and annual Statement of Information for $100 plus filing fees.
How much does an LLC in California cost each year?
The Statement of Information is $20 every other year. Where California LLCs really spend money is in taxes. Taxes are described in detail in the next section, but plan on spending at least $800 a year in franchise taxes.
Pay the LLC Taxes
What are the California LLC taxes?
California taxes for LLCs aren't exactly straightforward. There's a California franchise tax, which is a minimum of $800 a year. High-earning LLCs are also subject to an additional fee called the Annual LLC fee. And of course, there's personal net income rates and sales tax rates to consider. These are each discussed in detail below.
To learn about how LLCs are taxed in general, see our LLC Guide, which has federal due dates, forms, election options and more.
What is the California LLC Franchise Tax?
The California franchise tax is a tax for the privilege of doing business in California. For LLCs taxed as partnerships or disregarded entities, the fee is a flat $800. For LLCs taxed as corporations, the $800 is a minimum. S corporations pay a 1.5% tax on net income and C corporations pay an 8.84% tax on net income. So, if your tax on net income comes out to less than $800 (i.e. if your net income is less than $53,300 for an S corp or $9,045 for a C corp), you're still stuck paying at least $800. A lot of people try to avoid the California franchise tax, but California has really double-downed on franchise tax regulations, making it nearly impossible to avoid.
Note: Thanks to California Assembly Bill 85, California LLCs, LPs, and LLPs formed between January 1, 2021 and January 1, 2024 are exempt from paying the California Franchise Tax for their first taxable year in business.
What is the California Annual LLC Fee?
In addition to all the other taxes and fees, high-income LLCs have yet one more fee to pay each year. It's a separate, flat fee—$900, $2,500, $6,000, or $11,790 based on the LLC's income.
$900 fee: $250,000-$499,999
$2,500 fee: $500,000-$$999,999
$6,000 fee: $1,000,000-$4,999,999
$11,790 fee: over $5 million
If you think your LLC will owe the fee, you'll have to make an estimated payment, filing Form FTB 3536 (and if you're wrong and don't pay it or pay too little, you'll not only have to pay the fee but an additional 10% penalty for failing to be a psychic).
What are California's personal net income tax rates?
For California's personal net income tax, there are several tax brackets, which are updated every year. For single filers, the personal net income tax rates are in 9 marginal brackets:
$0-$8,544: 1%
$8,544-$20,255: 2%
$20,255-$31,969: 4%
$31,969-$44,377: 6%
$44,377-$56,085: 8%
$56,085-$286,492: 9.3%
$286,492-$343,788: 10.3%
$43,788-$572,980: 11.3%
$572,980 +: 12.3%
What is the sales tax rate in California?
Sales tax is also pretty variable. The state sales tax rate is 7.25%, but cities and counties typically tack on their own sales tax as well. The combined state/county/city sales tax rate maxes out at 10.25% in cities like Long Beach and Santa Monica but remains under 8% in cities like Red Bluff and Sonora.
Let Us Be Your Guide
At Northwest Registered Agent, we've spent years crafting our California LLC service. When you hire us, we'll form your California LLC for $315 total ($705 expedited) and include:
One year of registered agent service
An LLC operating agreement, membership certificates and LLC resolutions

Digital notifications

California Statement of Information reminders and directions for fast filing
A secure online account filled with intuitive business maintenance tools and forms to make LLC upkeep simple

Lifetime Corporate Guide Service—call us anytime and one of our Corporate Guides will help you navigate whatever business problem, task or curiosity you have
Northwest Registered Agent is the only national LLC formation service that is dedicated to your personal privacy. We don't sell data to third-parties and we do everything we can to keep your personal information secure.
START YOUR CALIFORNIA LLC FOR $315 TOTAL