Start a Corporation in New Mexico
To start a corporation in New Mexico, you'll need to choose a New Mexico registered agent, file business formation paperwork with the New Mexico Business Services Division, and pay a $100 state filing fee (add $25 for the state's Initial Report Fee). You can use our tool below to fill out the Official New Mexico Articles of Incorporation and even download, print, or save your progress, all for free.
The best part is you only need to enter your information once to create a free account and pre-populate your articles of incorporation, corporate bylaws, IRS filings, and ongoing annual filings to maintain your New Mexico corporation. You can use our free system to file direct with the state yourself or opt to have us help you out along the way.
How to Start a Corporation in New Mexico
A New Mexico corporation is a business with a legal existence that is separate from its owners. If properly maintained, a corporation can conduct business in its own name and has many of the rights and obligations of a natural person, including the ability to enter into contracts, sue and be sued, hold assets, and pay taxes in its own name.
To start a corporation in New Mexico, you'll need to do three things: appoint a registered agent, choose a name for your business, and file Articles of Incorporation with the Business Services Division. While New Mexico offers efiling for some services, incorporation requires filing a paper form. The articles cost a minimum of $100. Once filed with the state, this document formally creates your New Mexico corporation.
Name Your Corporation
If you're starting a new business, you probably already know what you want to name your corporation. New Mexico has some rules for naming a corporation (see NM Stat § 53-11-7), but here are the basics. Your corporation's name must:
be different from any business names registered or reserved in New Mexico
include an indicator like "Corporation, Corp.," "Incorporated," or "Inc."
Already have a business name in mind? Visit the New Mexico Business Search and see if it's available.
Can I reserve a business name in New Mexico?
Yes. If you have a business name but you're not ready to pull the trigger on forming a corporation, you can reserve the name in New Mexico for up to 120 days. This will protect your name from being adopted by another company. You'll just need to file the Application for Reservation of Domestic Profit Corporate Name and pay the $30 filing fee ($50 for expedited service).
What's the difference between my corporation name and a trade name?
The legal name of your corporation is the one listed on your Articles of Incorporation. Your trade name (also called an assumed business name) is any name you choose to do business under other than your corporation's legal name or your personal name.
In New Mexico, you're not required to register a DBA, but you can opt to do so by filing an amendment to your Articles of Incorporation. The amendment must be filed by mail. Registering your DBA protects it from being used by another business in New Mexico.
Thinking about using an assumed business name? Learn how to Get a New Mexico DBA.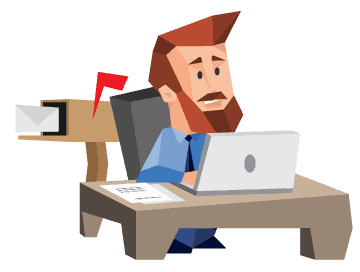 Designate a Registered Agent
Next, you'll need to choose a registered agent—someone who accepts important legal and state mail on behalf of your business. In New Mexico, all corporations are required to appoint a registered agent and list the agent's information on the Articles of Incorporation.
Learn why the pros use a registered agent service.
What does a registered agent do?
The requirements for a registered agent in New Mexico are spelled out in NM Stat § 53-11-11 (2019), but basically, your registered agent must:
maintain a physical address in New Mexico
be present during regular business hours
agree to accept and quickly forward your legal and state mail.
Can you be your own registered agent in New Mexico?
Yes. If you have a street address in New Mexico and you're willing to list it on the public record, you can be your own registered agent. Acting as your own registered agent means you'll need to be available to accept legal mail in person at this address during regular business hours.
Can I change my registered agent after I start a corporation?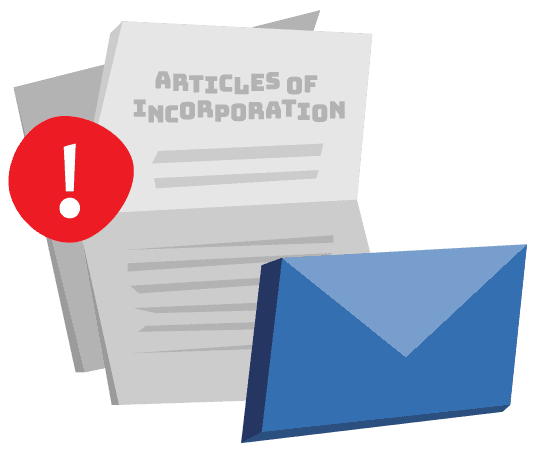 Submit Articles of Incorporation
If you have your business name and registered agent information ready, you can move on to the step that officially forms your corporation: submitting Articles of Incorporation to the Secretary of State. The information listed on this form will become part of the public record.
In New Mexico, you can only file Articles of Incorporation online. You'll need to provide your name, address, phone number and email to create an online account. Once you're logged in, you'll need to provide the following information:
Company name. Include some version of "Corporation."
Authorized shares. List the aggregate (total) number of shares you wish to create. If you have classes or series of shares, you'll need to attach a schedule explaining their rights and limitations..
Purpose. Add your NAICS code and a description of your business activity (optional).
Duration. Add a future end date for your corporation or choose "Perpetual" for it to last indefinitely.
Registered Agent and Office. Someone designated to accept legal mail on behalf of your corporation.
Email address. Include email address of your corporation's contact person.
Principal business address. Only needed if different from your registered agent address.
Secondary address and mailing address. Optional.
Director information. List the names and addresses of your initial directors. You must list at least one, though their residential address is not necessary. A business address is fine (use ours when you hire us).
Member information. Optional, but the bank may require you to list at least one member. Tip: tick "Same as Principal Place of Business" to skip adding member addresses.
Incorporator. Whoever signs and submits this form.
How can I keep my personal information off the public record?
Once your personal information is on the internet, there's no taking it back. The names, addresses, and phone numbers listed on your articles will be readily available for marketers to find, use, and sell. That's not a great feeling.
You can keep your personal information private by hiring a registered agent who will let you list their business address as your own on this form—like us. We list our business address across this form so you don't have to. It's the best way to guard your privacy when forming a corporation.
How do I file New Mexico's Articles of Incorporation?
You can only file New Mexico Articles of Incorporation for a domestic (in-state) corporation online, via the state's e-File system.
Start Your New Mexico Corporation Today!
Get Started
Get an EIN
Your federal employer identification number (commonly known as an EIN or FEIN) is similar to a social security number for your business. The IRS assigns these numbers and uses them to easily identify individual corporations on tax filings, including federal corporate income tax returns.
Do I need an EIN for my corporation?
Yes. The IRS requires corporations to get an EIN for their federal tax filings, and the New Mexico Taxation and Revenue Department requires an EIN for their business registration. You may also be asked for your EIN when opening a bank account, securing a loan, or applying for local business permits and licenses.
How do I get an EIN for my corporation?
You can get an EIN directly from the IRS. The application is free, and most businesses can apply online. However, if you don't have a social security number, you'll need to submit a paper application form. Can't bear to fill out yet another application? Hire Northwest to get your EIN for you. Just add EIN service during checkout when you sign up for our incorporation service.
File the Beneficial Ownership Information Report
Beginning January 2024, most US corporations will be required to file a Beneficial Ownership Information (BOI) Report with the Financial Crimes Enforcement Network (FinCEN). On this report, you'll need to provide some information about your corporation, its beneficial owners, and (for new corporations) the company applicant.
A Beneficial Owner is defined as anyone with at least a 25% ownership stake in your company. This also includes anyone with significant control over company operations, such as your CEO, CFO, or General Counsel.
A Company Applicant is the individual who filed your Articles of Incorporation with New Mexico's Secretary of State. It is important to note that corporations formed prior to 2024 are not required to include company applicant information.
How do you file the BOI Report?
BOI Reports are filed online at the Beneficial Ownership Secure System (BOSS). BOI Report filings are free, and will begin in January 2024.
What's the deadline for BOI Report filings?
The deadline to file your BOI Report depends on when you incorporated:
Companies formed before 2024 have a filing due date of January 1, 2025.
Companies formed in 2024 need to file within 90 days of incorporation.
Companies formed in 2025 or later must file within 30 days of incorporation.
What information is required on the BOI Report?
You'll need to provide some information about the corporation itself as well as identifying information for each beneficial owner and (for corporations formed in 2024 or later) your company applicant.
Beneficial owner and company applicant information:
Full legal name
Birth date
Residential or business street address
Personal identification document (such as a driver's license or passport), including the ID number
Company information:
Legal business name
Any DBAs or assumed business names
Physical business address
State of incorporation
Employer Identification Number (EIN)
Will I need to update the BOI Report?
Yes, you'll need to file an updated BOI Report any time the information provided in the report changes, such as if your corporation changes owners or gets a new CEO. You have 30 days after the change occurs to file your updated report through BOSS.
Does information on the BOI Report go on the public record?
No. Unlike the information on your New Mexico Articles of Incorporation, the BOI Report isn't public record. The information on this report will only be accessible to government agencies, law enforcement, and financial institutions that need to confirm customer identity.
Are there any exemptions from the BOI Report?
Yes, there are 23 classes of BOI Report exemptions, including:
Large operating companies
Most financial companies, such as banks and credit unions
Investment companies registered with the Securities and Exchange Commission (SEC)
Insurance companies registered with a state or federal agency
Public utilities companies registered with a state or federal agency
Tax-exempt entities
Write Corporate Bylaws
Bylaws are the internal rules that govern your corporation. They put into writing how decisions will be made and who gets to make those decisions. All the major organizational processes and procedures for your corporation will go in your bylaws.
Check out our New Mexico Corporate Bylaws template.
Do I need bylaws for my New Mexico corporation?
Yes. NM Stat § 53-11-27 (2019) notes that bylaws shall be adopted by the board of directors. You don't have to submit bylaws to the state though. Corporate bylaws are internal documents you keep with your other corporate records, such as meeting minutes and resolutions.
How do I write bylaws?
Creating bylaws can be overwhelming—where do you start? Northwest can help. We give you free corporate bylaws when you hire us to form your New Mexico corporation. We know what kinds of topics and questions corporations need to address, and we've spent years refining and improving our forms. We offer many other free corporate forms as well, including templates for resolutions and meeting minutes.
What should I include in my bylaws?
Corporate bylaws cover basic policies and procedures for issues such as company finances and management. Bylaws should cover a range of topics, answering key questions like those below:
Meetings: When and where will meetings for shareholders and directors be held? How many attendees are required to transact business? What are the procedures for voting or proxy voting? How do you call a special meeting? What actions can be taken without a meeting?
Stock: How are stock certificates issued and transferred? How is voting affected by issues such as corporate stock owners or fractional shares?
Directors and officers: How many directors must there be? Which officer positions are required? What powers do they have? How do you fill a vacancy or remove a director or officer?
Finances: What are the procedures for retaining profits, issuing dividends, and paying bills? Who can withdraw money from the corporate bank account or sign checks?
Records: Where is the corporate book to be kept? What information will be maintained? How are requests for review or access honored? Can records or copies be kept or distributed digitally?
Amendments and emergencies: Who can amend bylaws and how? Can emergency bylaws be adopted in the case of disaster?
New Mexico bylaws can make other provisions as well, assuming additions are in accordance with state law. For example, NM Stat § 53-11-27 (2019) states that the power to change the bylaws can be granted to the shareholders and not the board of directors in the Articles of Incorporation.
Hold an Organizational Meeting
An organizational meeting is the first official meeting of the corporation after the business is legally formed with the state. At this meeting, bylaws are adopted, officers are appointed, and any other initial business is conducted. The first meeting minutes should also be recorded and added to your corporate record book.
Are there any special rules for New Mexico organizational meetings?
You're required to give a minimum of three days notice before holding the meeting in writing by mail to each director stating the time and the place of the meeting. The meeting doesn't have to be held in New Mexico.
Open a Corporate Bank Account
Businesses that mix personal and business finances together risk losing their liability protections, so your corporation will need its own bank account. In addition, a corporate bank account is essential for easily accepting payments, paying bills and holding funds.
How do I open a bank account for my New Mexico corporation?
To open a corporate bank account in New Mexico, you'll need to bring the following with you to the bank:
A copy of the New Mexico corporation's Articles of Incorporation
The corporation's bylaws
The corporation's EIN
If your bylaws don't specifically assign the power to open a bank account, you may also want to bring a corporate resolution to open a bank account. The resolution would state that the person going to the bank is authorized by the business to open the account in the name of the corporation. At Northwest, we provide free corporate bank resolutions, along with many other free corporate forms, to help you get started fast.
File State Reports & Taxes
New Mexico requires corporations to register with the New Mexico Taxation and Revenue Department. You'll need to file an initial report, biennial reports every two years afterward, and pay corporate taxes.
What is the New Mexico Initial Report?
Within 30 days of registering your New Mexico corporation, you're required to file an Initial Report with the Secretary of State. This is similar to what you will be filing for your Biennial Report, requiring your contact information and list of your director and officers. This report comes with a $25 filing fee and can be filed online.
What is the New Mexico Biennial Report?
The New Mexico Biennial Report is a form you file every other year in order to confirm or update the same information you provided in your Initial Report. You will verify or update your company's principal and mailing addresses, and the names and addresses of the corporation's officers and directors. You will also need to provide the date of your next shareholder's meeting.
How much does the New Mexico Biennial Report cost?
Like the Initial Report, the Biennial Report has a $25 filing fee. While it's nice that you don't have to file every year, the large gap between due dates makes it all too easy to forget about this report—and there's a $200 penalty if you file late. If you fail to file for six months or more, the state can dissolve your corporation. Yikes.
When is the New Mexico Biennial Report due?
The Biennial Report is due on the 15th day of the 4th month following the end of your fiscal year, every two years. Miss this deadline and pay the $200 penalty.
What should I know about New Mexico corporate taxes?
The New Mexico corporate net income tax rates are:
4.8%: under $500,000
5.9%: over $500,000
New Mexico corporations (including S corporations) are also subject to the state's franchise tax, which is a flat $50 each year.
The state sales tax rate is 5.125%, but local areas can add on additional sales taxes, making the average total rate just over 7%. To get an idea of what customers are paying at the counter, below are the total sales tax rates for New Mexico's 5 largest cities:
Albuquerque: 7.875%
Las Cruces: 8.3125%
Rio Rancho: 7.4375%
Santa Fe: 8.4375%
Roswell: 7.8333%
Do corporations have to register with the New Mexico Taxation and Revenue Department?
Yes, in addition to a federal tax ID, corporations also need to obtain a state taxpayer ID before filing their Initial Report. To get an ID, register with New Mexico's Taxation and Revenue Department.
Ready to Start a Corporation in New Mexico?