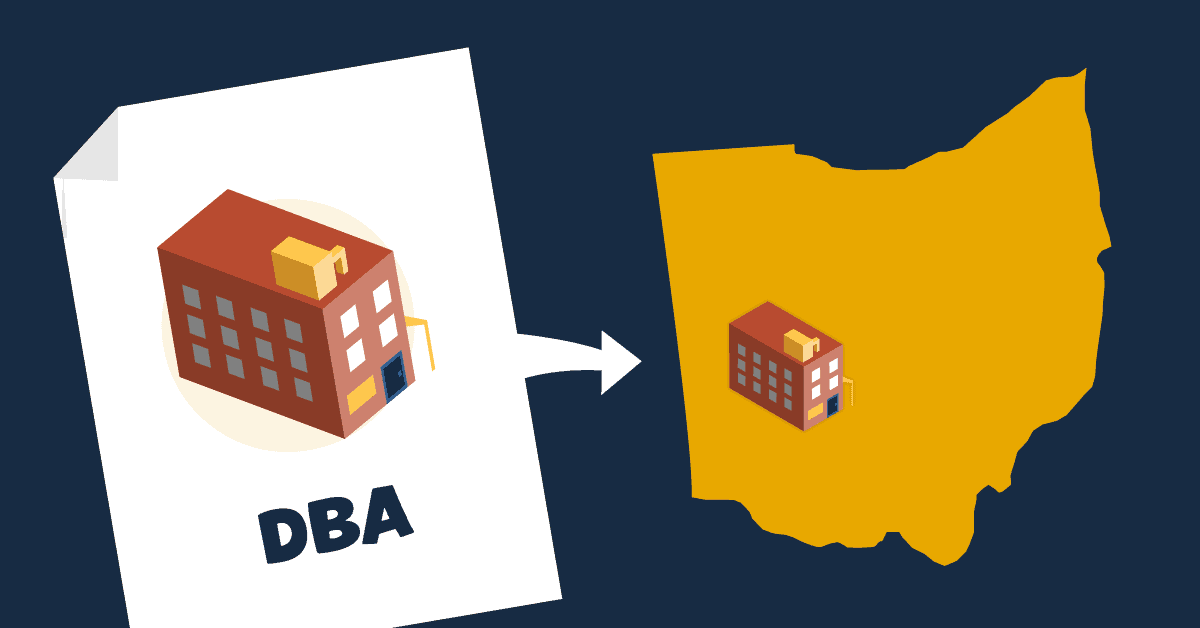 Q: I need to register a DBA in Ohio. How do I do this without sharing my personal information online?
Thank you to a customer from Ohio for that great question! A DBA (doing business as) name, also called a trade name or fictitious name, is any name used by a business other than the legal business name or the owner's name. To use a DBA name in Ohio, you must first register it with the Ohio Secretary of State. We'll tell you how it works—including what you can do to protect your privacy.
Why would I need a DBA?
There are several reasons why a business owner might need a DBA, including:
Rebranding. Maybe your original business idea has changed, and you want your name to reflect that. For example, if your original name was Catie's Cakes, LLC but you decide to turn your business into a sushi restaurant, you could register a DBA for the name Rock and Roll Sushi.
Registering a business name as a sole proprietor. If you own a sole proprietorship, your legal business name is your own name. But "John Smith" isn't a great business name, is it? To register a business name as a sole proprietor and keep others from using it, you'll need to register a DBA.
Branching out into a new industry. For example, say you own a garden supply store called Garden of Steven, Inc. but start a side business as a landscaper. You could get a DBA for the name Steve's Landscaping without having to file an entirely new business.
How do I get a DBA in Ohio?
To get a DBA in Ohio, you will need to submit a Name Registration form to the Ohio Secretary of State. Here's what you need to include:
Whether you are registering a trade name or fictitious name
Date you will begin using the trade name/fictitious name
Trade name/fictitious name you want to register
Name of business or business owner
Entity number with Ohio Secretary of State
Nature of your business (for example, "garden supply store")
Business address
Mailing address (if different)
Signature
What's the difference between a trade name and a fictitious name in Ohio?
In Ohio, trade names and fictitious names are separate things. If you register a trade name, you'll have exclusive rights to use the name, and the name must be distinct from any other business name in Ohio. On the other hand, if you register a fictitious name, the name doesn't have to be distinct from other business names, but you won't have the exclusive right to use the name. However, you can register either type of DBA name using the same form.
To find out if your name is available to use, do a quick business name search.
How do I file the Ohio Name Registration form?
You can file your Name Registration form online, by mail, or in person.
Online: Ohio Business Filings
By mail:
Regular filing
P.O. Box 670
Columbus, OH 43216
Expedited filing
P.O. Box 1390
Columbus, OH 43216
In person:
22 North Fourth Street
Columbus, OH 43215
How much does a DBA in Ohio cost?
Filing a DBA in Ohio costs $39. If you're in a hurry, you can pay more to get it expedited:
2 Business Days—Extra $100.
1 Business Day—Extra $200.
4-hour processing—Extra $300. (Only for customers who file in person by 1pm.)
How long does Ohio take to process a DBA?
Regular filing takes approximately 3-7 business days. There are also expedited options available.
Do I need to renew by Ohio DBA?
Yes, Ohio DBA names need to be renewed every five years.
How do I keep my personal information off the public record when I file a DBA?
Business filings in Ohio go on the public record, meaning the name and address you put on the Name Registration form will be visible online, where marketers, irate customers, and nosy acquaintances could easily find it. If you don't want to share your address publicly, consider hiring a professional Ohio registered agent who will allow you to use their business address on public filings instead of your own.
Have more questions? Check out Northwest's guide on How to Get a DBA for Your Business.