Free LLC Membership Certificate Template
Membership certificates are documents LLCs use to note individual members' ownership in the company (much like how a corporation issues stock certificates to shareholders). We offer a free template for LLC membership certificates, as well as many other resources to help you organize and maintain your LLC.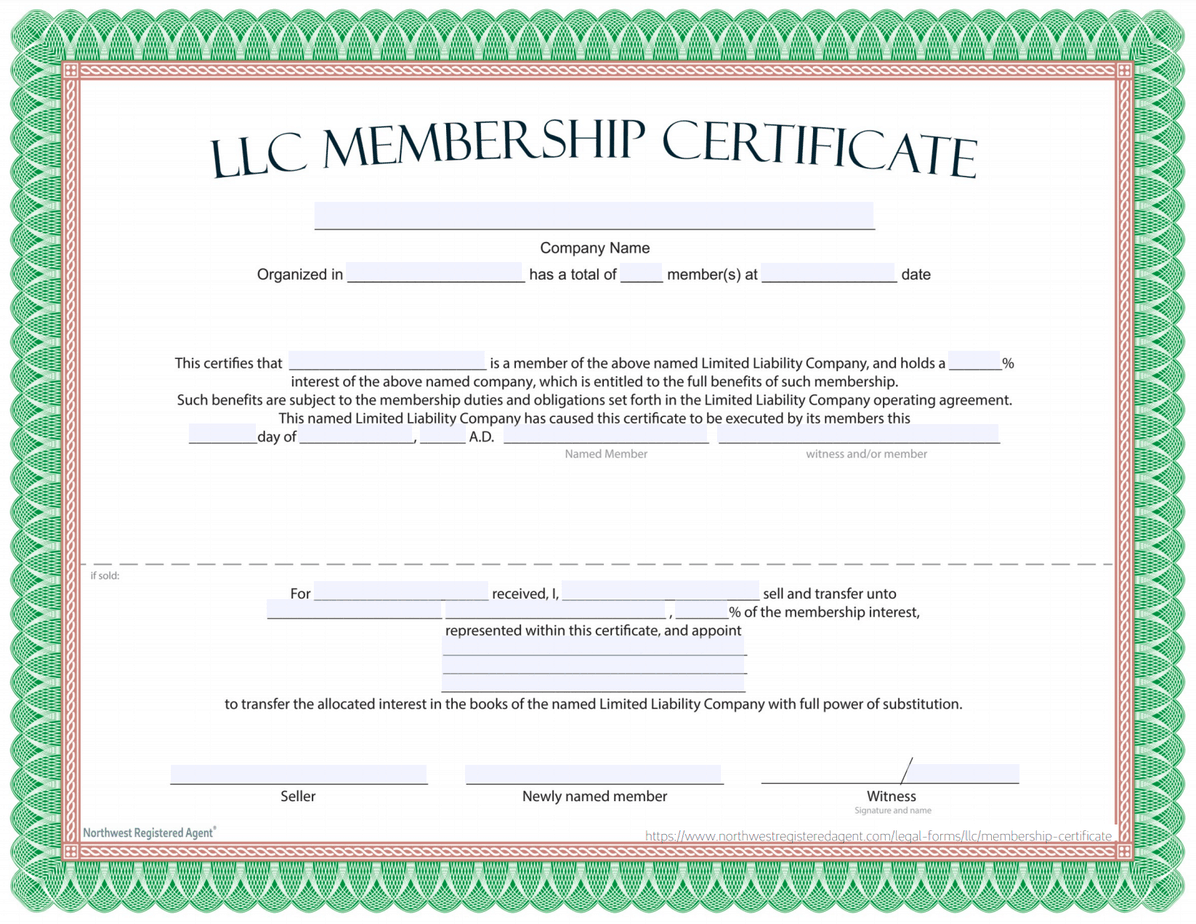 What does an LLC membership certificate include?
Our Limited Liability Company (LLC) membership certificate template shows:
Your Limited Liability Company name

What state your LLC was organized in

How many members your LLC has

Name of the member holding the certificate

What percentage of ownership interest the member has in the LLC

What benefits the member of the Limited Liability Company is entitled to

A witness signature for the members

Chain of ownership for the membership interests

Bill of sale for LLC membership certificates
At Northwest, we have loads of additional tools and resources to help you maintain your LLC as well. We offer registered agent service in every state for $125 a year. If you would like help forming an LLC in your state or any state, we charge $100 plus the state filing fees.