Kansas LLC Cost
Filing the formation paperwork to start your Kansas LLC will cost $165 ($160 online). You'll also need to pay $55 ($50 online) every year to file your Kansas Annual Report. In addition to these required expenses, you'll have additional costs to keep in mind, such as business licensing, name registration, and registered agent fees. In this guide, we'll go over the most common and essential costs associated with starting an LLC in Kansas.
What You'll Find in This Article: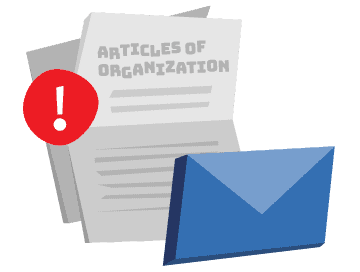 Kansas LLC Formation Filing Fee: $165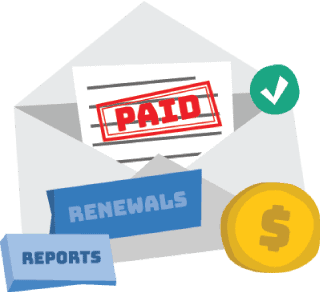 Kansas Annual Report Fee: $55
Every year, you'll need to pay $55 ($50 online) to file a Kansas Annual Report with the Secretary of State. If your LLC's tax period is the calendar year, you can file your annual report any time between January 1 and April 15. Otherwise, your annual report is due no later than the 15th day of the fourth month after your LLC's tax period ends. Regular and Series LLCs can file by mail, in person, or online through KanAccess.
Find out how to file your Kansas Annual Report.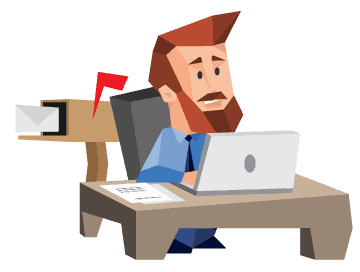 Kansas Registered Agent Fee
A necessary part of forming your Kansas LLC is appointing a Kansas registered agent, also known as a resident agent. State law (KS Stat § 17-6202) requires all LLCs to have a registered agent with a physical address in Kansas. Your registered agent must be available at that address during regular business hours to accept legal notices (such as service of process) for your business. Your registered agent's address must also be listed on your formation documents.
You or another member of your LLC can act as your registered agent, but many LLCs choose to hire a professional registered agent service. Hiring a registered agent service helps maintain your privacy by limiting the amount of personal information you provide on your formation paperwork and ensures that your legal documents are always received, even when you're out of town. Fees for registered agent service vary by company, and some companies raise their prices over time. But at Northwest, we charge a fixed $125/year.
Kansas State Business License Fee
Kansas doesn't have a general, state-level business license. However, most Kansas businesses need to register for some form of tax certificate or license. For example, if your LLC sells or rents tangible personal property or provides installation, maintenance, or repair services, you'll be required to get a sales tax certificate.
You can register for tax certificates and licenses online through the Kansas Department of Revenue Customer Service Center. You can also register by mail using a paper version of the Kansas Business Tax Application. Registration is free unless you need a cigarette retailer's license, which is $25.
Kansas Professional Licensing Fees
Professional licenses are required in fields that involve specialized training or education. This encompasses a wide range of professions, from aircraft mechanics to speech therapists. You can get a professional license from the agency responsible for regulating your industry in Kansas. Qualifications and fees for professional licenses vary by field and issuing agency. For example, to work as an independent private detective, you'll need to submit an application to the Kansas Attorney General's Private Detective Licensing Unit and pay a fee of $250.
You can find information on applicable licenses for your LLC using Kansas Business One Stop's list of common business licenses and permits.
Local Business License Fees in Kansas
Depending on where your LLC operates and what kind of work you do, you may also need a city or county-level business license. For example, Wichita requires certain types of businesses to obtain licenses or permits, including cemeteries and taxicab companies. Any Wichita business advertising through signs or posters must also get a license. You'll need to check with your local jurisdiction to determine what local business licenses your LLC needs.
Optional LLC Fees in Kansas
We've reviewed the basic and required costs of starting a Kansas LLC, but there are also some additional expenses you may face as part of getting your LLC off the ground.
Name Reservation
If you want to reserve a name for your LLC, you'll need to file a Temporary Reservation of Business Entity Name with the Secretary of State and pay a $35 fee ($30 online). This will prevent other businesses from taking the name you want for 120 days. If you file your formation documents during this 120-day period, your reserved name will automatically transfer to your LLC. You can file by mail, online, or by fax for an additional $20. No renewals are allowed.
DBA (Doing Business as) Name
Kansas is one of the few states that doesn't allow businesses to register DBA (or "Doing Business As") names. Your LLC must do business under its legal business name as it is listed on your formation documents.
Certified Copies of Business Documents
Ordering certified copies of business documents from the Secretary of State will cost $15 for certification plus $1 per page. You may wish to have certified copies of documents like your Articles of Organization for your records or in case you need to provide them to a bank or government agency. You can order by mail, by fax, or in person. You'll need to pay an additional $1 per page to have certified copies faxed back to you.
Find out how to get a certified copy of your Kansas Articles of Organization.
Kansas Certificate of Good Standing
The fee for a Certificate of Good Standing in Kansas is $15 ($10 online). A Certificate of Good Standing shows that your LLC has filed all required state documents and is up-to-date on its taxes and fees. You may need a Certificate of Good Standing in situations like applying for a loan or registering to do business in another state.
To get a Certificate of Good standing, you'll need to use the Secretary of State's Business Entity Search to find your LLC's information before submitting your order. You can order online through KanAccess or by phone at (785) 296-4564. You can also order by mail by sending a written request and check to:
Memorial Hall, 1st Floor
120 SW 10th Ave
Topeka, KS 66612-1594
Business Insurance Premiums
If your LLC has one or more employees, you'll be legally required to purchase workers' compensation insurance to protect your workers from undue hardship in the case of workplace injury. As the owner of an LLC, it's important to know that any LLC members who own less than 10% of your business are considered employees and that you'll need to get coverage for them. Any member owning 10% or more is exempt (although you can elect to cover these members to provide them with extra protection). In Kansas, you'll need to purchase coverage through a private insurer. Coverage rates will vary according to the number of people you employ and the amount of hazard associated with the work they do.
One popular type of optional business insurance that you may consider for your LLC is liability insurance. Liability insurance can help shield you from losses due to worker or customer injuries, damages to property and equipment, or lawsuits. Basically, it's a way to protect the time and funds you've invested into your LLC. The cost of liability insurance will depend on the level of risk involved with your industry and the level of coverage you want.
Learn more about LLC Business Insurance.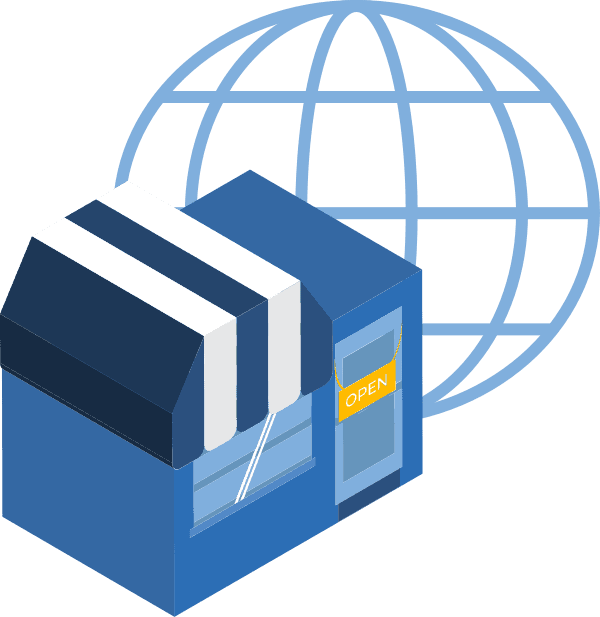 How much does it cost to register a foreign LLC in Kansas?
If you formed your LLC outside of Kansas and you want to expand your business into the state, you'll need to register as a Kansas foreign LLC, which costs $165 for both regular and Series LLCs. You can file by mail, in person, or by fax for an additional $20. Online filing is not available. In addition to registering with the Secretary of State, you'll need to abide by all Kansas tax and business licensing rules (which may mean paying more fees).