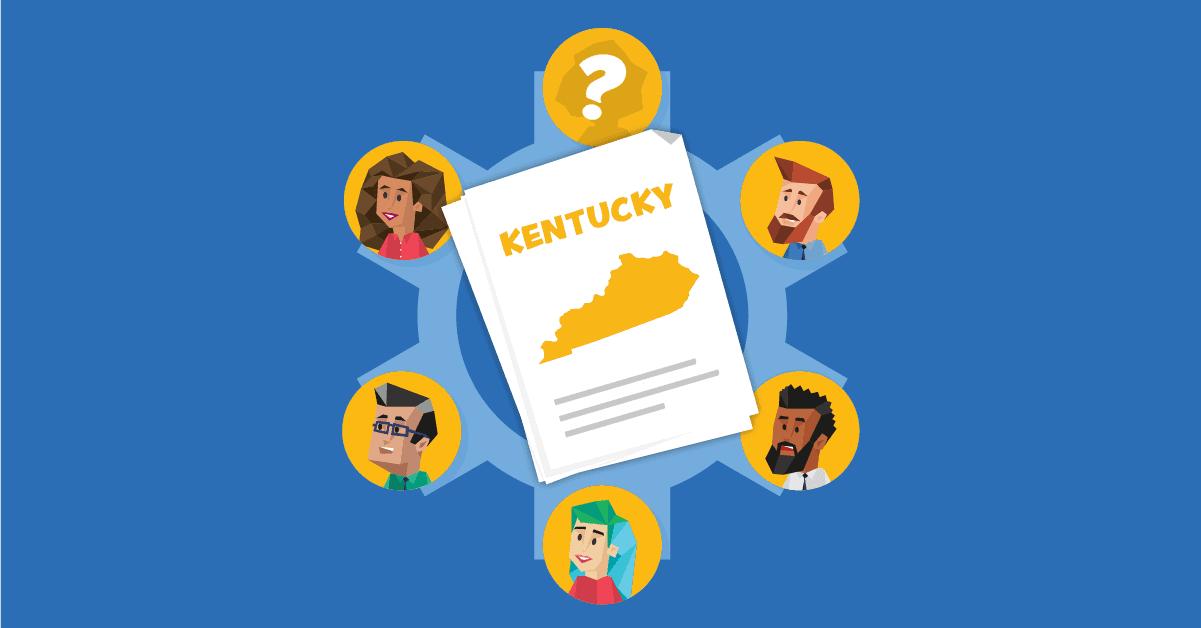 Q: How do I add members to the LLC? Is this something I can do myself?
Thank you to a customer Kentucky for this question! And yes, whether you formed your business yourself or we formed it for you, you can certainly add a member to your LLC. This will require going through the proper channels stipulated by the state, as well as updating your internal documents, and possibly contacting government offices. Here's what you'll need to do:
1. Comply with Kentucky Revised Statutes
According to KY Rev Stat § 275.275, a person may become a member of a Kentucky LLC by being included in the LLC operating agreement, or by receiving a transfer of membership interest from a current member. In either case, you must obtain written consent from all LLC members or the members with a majority interest in the company.
How do I distribute membership interest to a new member?
Membership interest in a Kentucky LLC may be distributed in exchange for cash, property, services, a promissory note, "or other obligation to contribute cash or property or to perform services" (KY Rev Stat § 275.195). But make sure the terms of this exchange are recorded. According to KY Rev Stat § 275.200, such contributions are only enforceable if the member signs a written agreement.
2. Update your Kentucky LLC Operating Agreement
Whenever important information about your LLC changes (like when you add a new member), you'll have to update your Kentucky LLC Operating Agreement. Your operating agreement is an internal document, so the process of amending it should be outlined in the operating agreement itself.
3. Check your Kentucky LLC Articles of Organization
Kentucky does not require LLCs to include member information with their Articles of Organization, so chances are you won't have to contact the Kentucky Division of Business Filings to change your filing with the state. Instead, you'll include your new LLC member information when you file your Kentucky Annual Report.
What if I included member information in my Articles of Organization?
In that case, you'll have to file Kentucky LLC Articles of Amendment ($40). Kentucky does not accept articles of amendment through its online filing system, so you'll have to send your completed articles of amendment to:
Division of Business Filings
P.O. Box 718
Frankfort, KY 40602
4. Contact the IRS
You'll need to contact the IRS if adding a new member to your LLC changes your tax filing status. For example, if you own a single-member LLC, adding a new member will effectively change it to a multi-member LLC. This means your default filing status will change from "disregarded entity" to "partnership." In this case, you'll need to Apply for a New EIN.